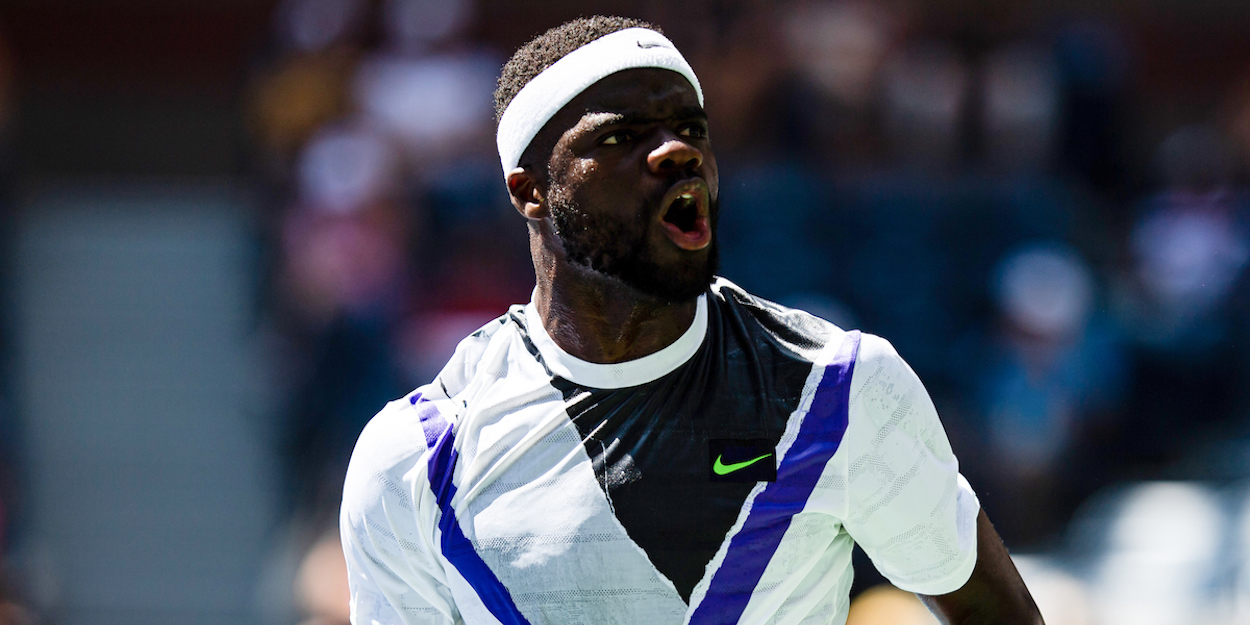 'I don't fear any of these guys!' says Frances Tiafoe after stunning Andrey Rublev
Frances Tiafoe stunned Andrey Rublev to reach the fourth round of the US Open for the second consecutive year and admits he 'doesn't fear' the higher-ranked stars.
The American played an astonishing fifth set to down the impressive Russian 4-6, 6-3, 7-6(6), 4-6, 6-1 in just shy of four hours to set up a meeting with Felix Auger-Aliassime.
Following the marathon contest, Tiafoe said his victory is what he 'gets up for' and vowed to keep going as he eyes a spot in the second week.
"I love these matches. This is why you work. This is why you put the time in, to play the best guys in the world. These are the matches I get up for," Tiafoe said in his on-court interview.
"I want these guys. I want to put it on my resumé. I came out today and I was like, 'I'm going to beat him.' I grew up with this guy, I don't fear any of these guys. Let's keep going."
The world number 50 also took time to praise the US Open faithful, whose cries of 'let's go Frances' evidently buoyed the American star.
"You guy are the reason I got it done tonight. It was definitely tricky," Tiafoe told the crowd. "You guys stuck with me all the way through… you all did it.
"I've lost a lot of five-setters. My five-set record isn't great. [But] I can't not bring it," Tiafoe said. "I've lost a lot of tough matches on this court… I wasn't going to leave this court without a win tonight."
Frances Tiafoe is PUMPED 🧨

The American wins a five-set thriller over Andrey Rublev late into the New York night!#USOpen pic.twitter.com/AL6vxAq0Fq

— Amazon Prime Video Sport (@primevideosport) September 4, 2021