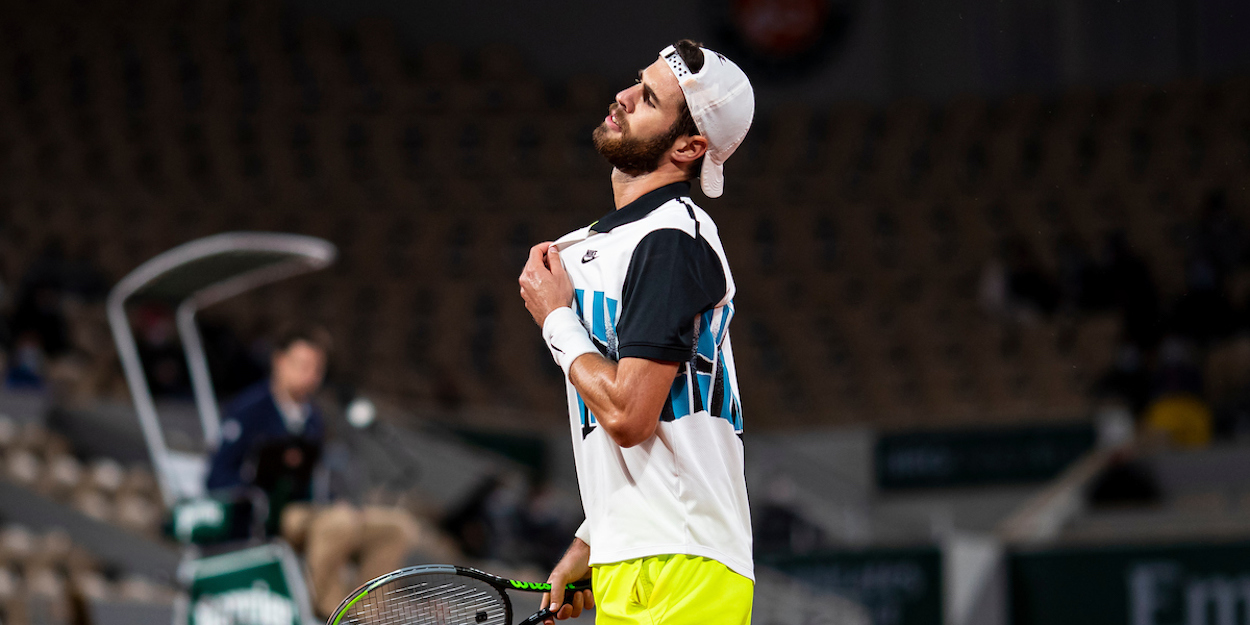 'I didn't want to insult anyone or act like this' says Khachanov after bad-tempered defeat
Karen Khachanov fell short to British No 1 Daniel Evans in the quarter-finals of the European Open, with the match marred by an explosive rant towards umpire Adel Nour.
Having won the first set, the World No 17 looked on course to progress comfortably and thought he had forced a match point when Evans looked to have hit a forehand long.
However, there was no call from the line judge and when the umpire did not intervene, Khachanov was left furious and began shouting at Adel Nour.
"It's a joke. Everyone can see it was out. Are you drunk today? What are you doing here? You don't need to be here. It's a joke, with these guys you need to see every ball", said the Russian.
Daniel Evans went onto take the second set tie-break 9-7, which prompted Khachanov to kick the net and smash his racquet against the umpire's chair before leaving court.
The British No 1 completed the comeback, winning the final set 6-4 to set up a semi-final meeting with Ugo Humbert.
Following the match, Khachanov apologised for his on-court antics in a statement on Twitter: "It was an emotional, complicated and difficult match. I would like to say that after the match I talked to the umpire. He was really sorry and apologised to me for the mistakes he made during the match and I apologised to him for my (rude) behaviour."
"At the end of the day we are all human and make mistakes, I didn't want to insult anyway and act like this. I just couldn't control my temper in those crucial moments which in the end reflected in the result."
— Karen Khachanov (@karenkhachanov) October 24, 2020