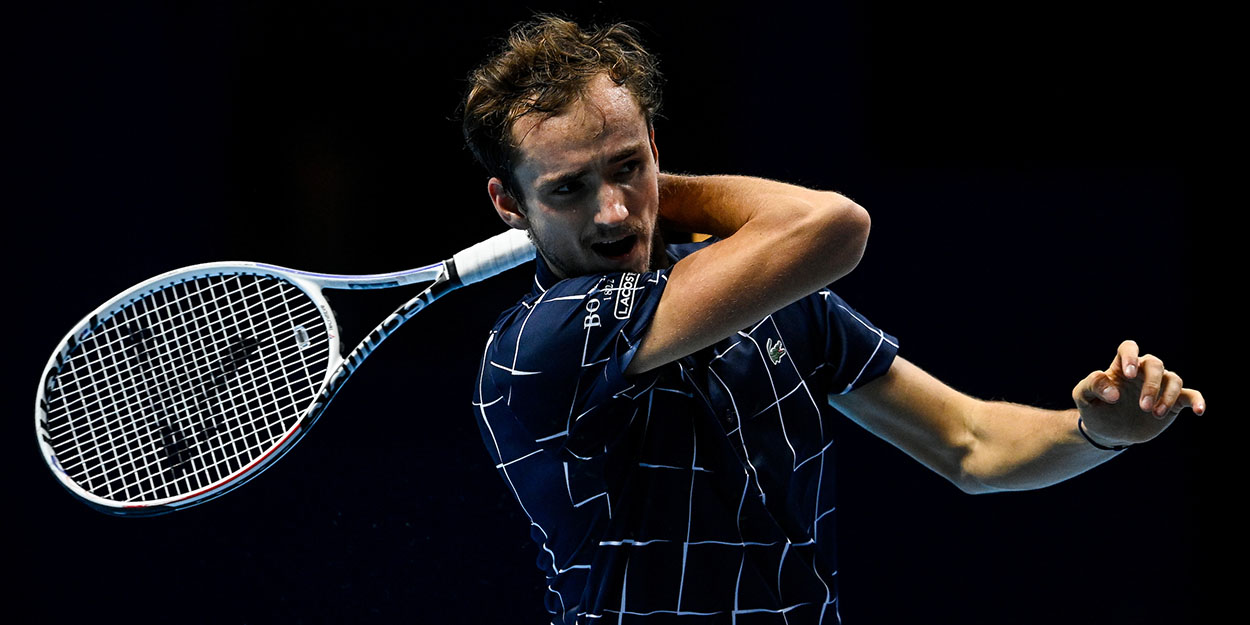 'I did not do it to mock him' – Daniil Medvedev defends controversial ATP Finals tactic
Daniil Medvedev says he did not use an underarm serve against Alexander Zverev at the ATP Finals to 'mock him.'
The Russian beat Zverev comfortably on Monday in their first round robin match.
One particular highlight was when Medvedev delivered an underarm serve in the second set, which provoked a glare from the German, who lost the point.
Medvedev, though, insists it was motivated by a strategy and opportunism, not any kind of disrespect.
"I did [not do it] at 40-Love on my serve just to laugh and to mock him," Medvedev said.
"I did it at 30-All to win the point, to win the match," Medvedev said. "That was the case, and that worked. I see nothing disrespectful [about] it.
"Before the serve, my wide serve was not working as well as I would have liked it to today and he was returning good.
"So I was like, 'I'm going to go for the T, probably.' Then I saw that he was like five metres behind the baseline and I had the ball close to my racquet.
"So I am like, 'Okay, go for it.' That was the move, just to win the point.
"It actually worked, he made a good ball back, because he could have missed it.
"It could have even been an ace, but I am happy that it worked because that is also smart."