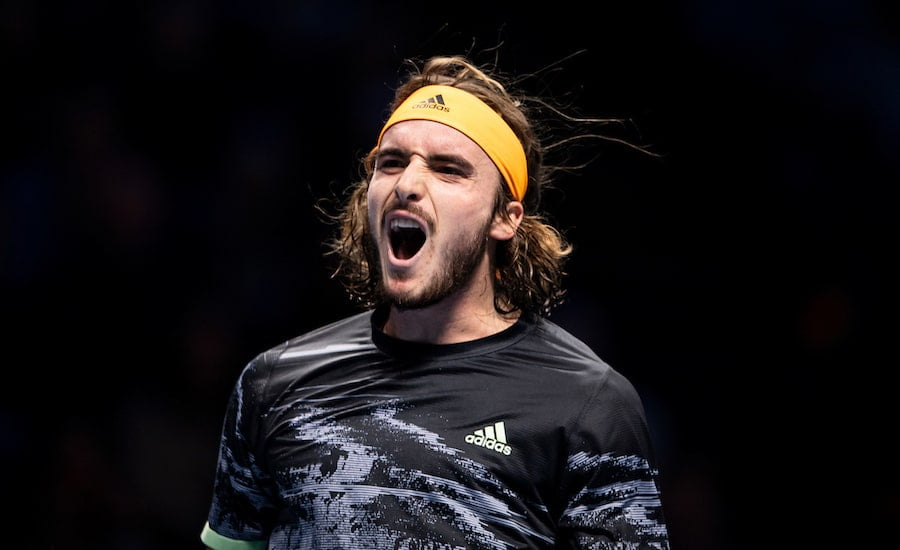 "I did get pissed and said what I said, which I do regret" Stefanos Tsitsipas opens up on controversial feud with Daniil Medvedev
Stefanos Tsitsipas has finally beaten one of his biggest rivals Daniil Medvedev but has admitted he doesn't hate the Russian after a angry incident at the Miami tournament in 2018
Stefanos Tsitsipas was staring down a 0-5 record against World no.3 Daniil Medvedev when they stepped on court at the ATP Finals yesterday but a stunning 7-6, 6-4 victory for the Greek star has gone some way to repairing the emotional scars caused by their animated post match confrontation in Miami back in 2018.
At the time Medvedev had confronted Tsitsipas after the match claiming Tsitsipas had called him a 'Bullshit Russian'. Medvedev thought that Tsitsipas should have apologised for a luck net cord during the match but Tsitsipas admitted he had forgotten about the shot because he was sop focussed on the game.
Medvedev then confronted Tsitsipas after they shook hands saying that the Greek was unsportsmanlike and a "small kid who doesn't know how to play".
Tsitsipas was asked again about the incident and his relationship with Medvedev after his victory at the O2 when he said, "Our chemistry definitely isn't the best on tour. It's not that I hate him but we won't be going to dinner together. I respect him for sure. He's a Grand Slam finalist so that takes a lot of respect from me to him"
Tsitsipas will now face Rafa Nadal and Alexander Zverev in the final two matches of the round robin stage at this year's ATP Finals knowing that just one more victory could be enough to see him through to the lucrative semi final stage.
Look ahead to the rest of the tennis year with our guides to every tournament on the ATP Tour and WTA Tour. Can't visit the tournaments you love? Read our guide on how to watch all the ATP Tour matches on TV. For more news, explore Tennishead magazine here or subscribe to our free email newsletter here.