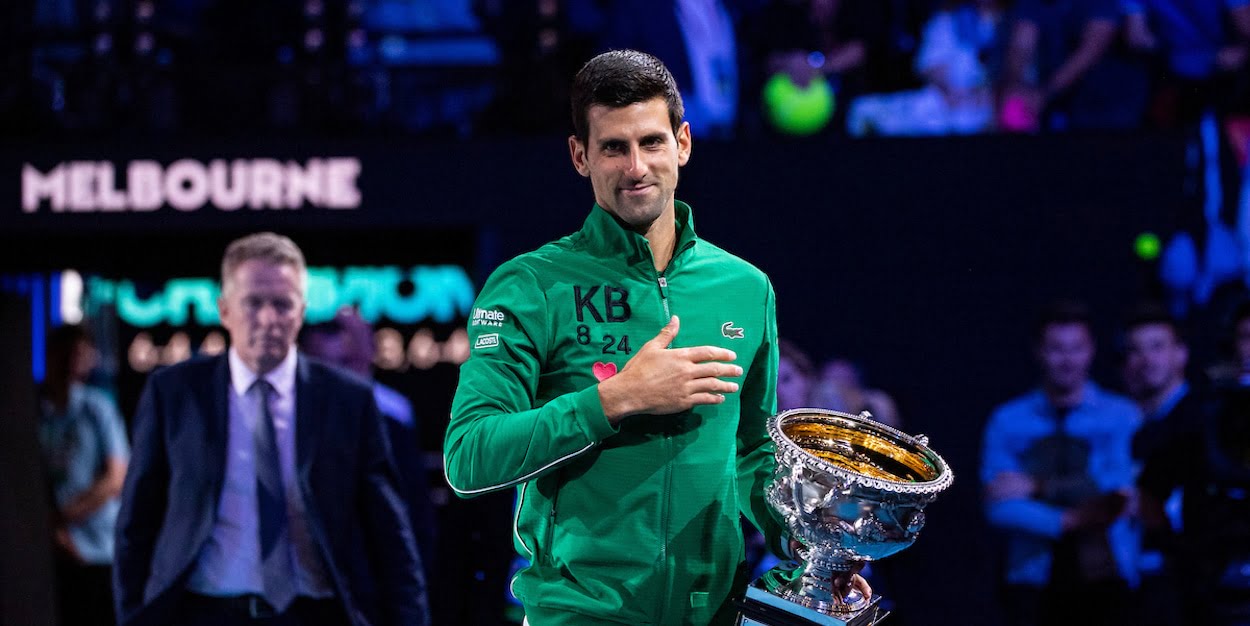 "I definitely want to go on for a long time" Novak Djokovic gives update on retirement plans
Novak Djokovic has Roger Federer's record of 20 Grand Slam singles titles in his sights – and thinks he might have plenty of time left to achieve his target.
Djokovic turned 33 last month, but the world No 1 has always been one of the sport's fittest players and has had no thoughts about retirement.
Asked on "In Depth with Graham Bensinger" if he thought he might still be playing at 40, Djokovic told his American interviewer: "I don't believe in limits. I think limits are just an illusion of your ego or your mind. I definitely want to go on for a long time, but at the same time I know that I will have to maintain the right principles and the routine to maintain the health and well-being of my body, my mind, my soul. Everything has to work in synergy and in harmony with my family and my private life."
**Sorry to interrupt but did you know you can order a FREE COPY of tennishead magazine (worth $15) to be sent direct to your home? Hurry up and click here to order the world's best tennis magazine for free as stocks will run out soon!**
Djokovic has won five of his 17 Grand Slam titles since turning 30 (Wimbledon in 2018 and 2019, the Australian Open in 2019 and 2020 and the US Open in 2018) and has followed a demanding schedule since returning from elbow surgery in 2018. He played 15 tournaments last year as well as the Davis Cup Finals in Madrid.
However, the Serb acknowledged that he might have to cut down on his schedule in the future. "I'm aware that the tempo and the amount of tournaments that I'm playing is going to decrease very soon," he said. "I will not be able to play at this intensity with this many tournaments and with this much travelling for a long time. So I might be playing at 40, but I would probably focus then on the biggest tournaments and the tournaments that mean the most to me."