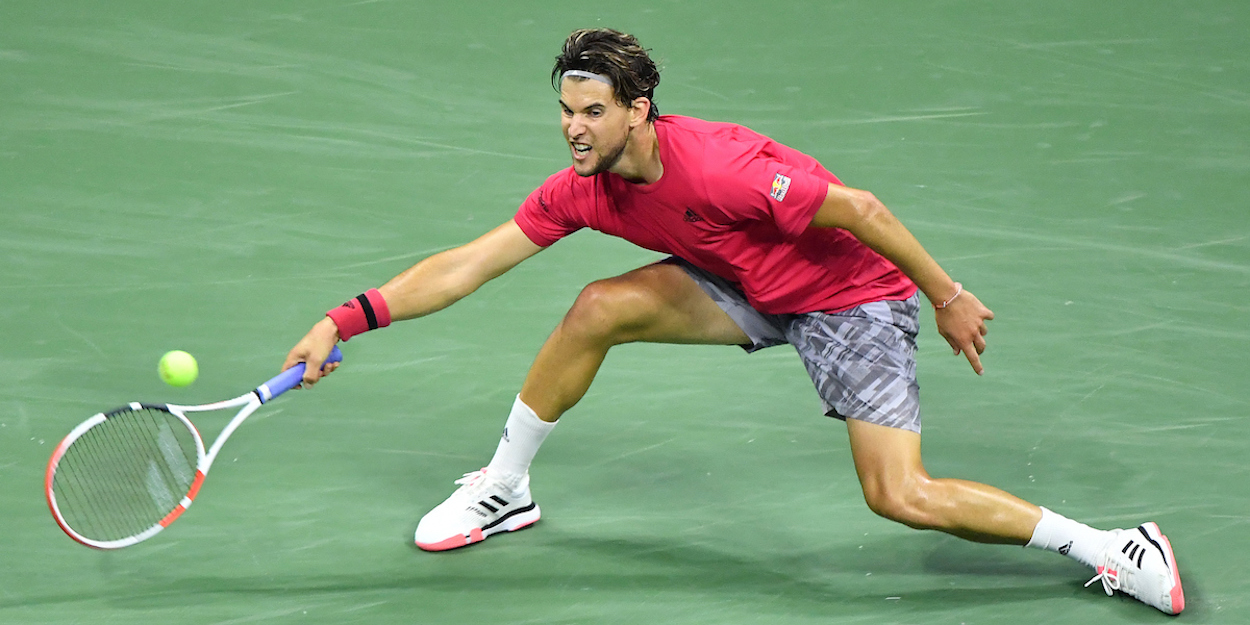 "I dedicated my whole life to winning a major" Dominic Thiem becomes one of the finest all-rounders
When Dominic Thiem fell to the floor in celebration of his first Grand Slam title at the 2020 US Open, he knew that it was reward for all the work he had done to improve his game on hard courts. Having already established himself among the world's best players on clay, he has now become one of the sport's finest all-rounders.
You would hardly have been sticking your neck out if you had predicted at the start of this year that Dominic Thiem would be the sport's next male Grand Slam champion. By the end of it the 27-year-old Austrian had indeed broken the stranglehold of the Big Three on the sport's four biggest prizes, but who would have imagined that he would have done so not on the slow clay of Roland Garros but on the slick hard courts of Flushing Meadows?
In finishing runner-up to Rafael Nadal at the French Opens of 2018 and 2019 Thiem had established himself as an even greater threat to the Spaniard's supremacy on clay than Novak Djokovic, but on quicker courts his impact at Grand Slam level had been comparatively modest. Until this year Thiem had made only one quarter-final away from Roland Garros, when he lost to Nadal in the last eight at the 2018 US Open. In 2019 he had won only one match at the Australian Open and lost in the first round at both Wimbledon and the US Open.
By the end of last year, nevertheless, there were already signs that Thiem was making major strides on hard courts. In the last two months of the season he won titles in Beijing and Vienna and beat Roger Federer and Djokovic in successive matches at the Nitto ATP Finals in London before pushing Stefanos Tsitsipas all the way in the final.
---
"He is playing really consistently. If you let him control the point he'll hit you off the court."
---
The Austrian has built on that progress in spectacular fashion in 2020. In the three Grand Slam tournaments played this year Thiem reached the finals on hard courts at both the Australian Open, where he lost in five sets to Djokovic, and at the US Open, where he came back from two sets down to beat Alexander Zverev. At the French Open the physical and emotional toll of winning his first Grand Slam title the previous month appeared to take its toll as he lost in the quarter-finals to Diego Schwartzman.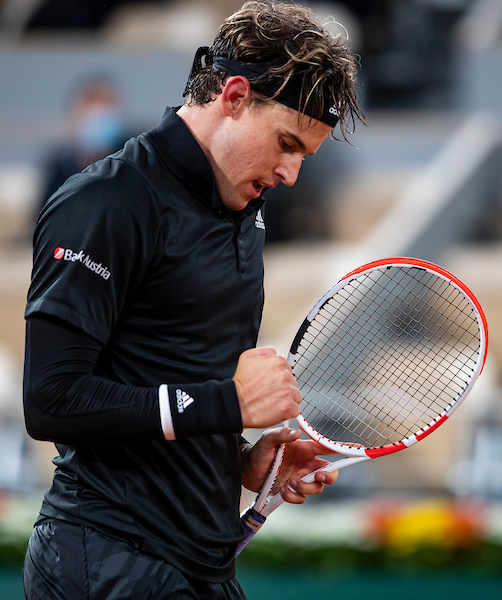 Much of the credit for Thiem's improvement on hard courts must go to his coach, Nicolas Massu, whose playing career bore some similarities to the Austrian's. Like Thiem, Massu was brought up on clay, which was the surface on which the Chilean won all five of his ATP singles titles, but his greatest moments came on a hard court in Athens in 2004, when he won Olympic gold in both singles and doubles.
Thiem was coached from the age of 11 by Gunter Bresnik, who guided him to the world's top 10 and to his first Grand Slam final at the 2018 French Open. At the start of last year, however, Thiem turned to Massu, believing he needed a change if he was to continue his progress. Within a month he had claimed his biggest victory to date by winning his first Masters 1000 title – on hard courts at Indian Wells.
"Before becoming his coach, I also saw Thiem and I loved how he played," Massu told the ATP's official website earlier this year. "I was convinced that he could play just as well on any surface, because time gives you more experience and you understand tennis better. The little details make a big difference."
Massu added: "His big results have been on clay, yes, but if we look back we can see that he lost to Nadal in the quarter-finals of the US in a great match, he won a title on grass, he's won big matches on hard courts. I think winning Indian Wells was very important to him because it was his first ATP Masters 1000 and it helped him gain confidence to win other titles on fast courts."
Under Massu's guidance, Thiem has added extra dimensions to his game on hard courts. He can still strike the ball with his trademark power on both flanks, but there is more variety in his shot-making. His sliced backhand has become a key weapon and he is winning more points at the net.
Marin Cilic witnessed Thiem's improvement at first hand in losing to him this year at both the US Open and French Open. "He has a great game and I think he has improved his mindset a lot in the last 18 or 24 months," the former US Open champion told tennishead. "He is playing really consistently. He's very composed and he's serving really well, really smart. He backs it up nicely with his game.
"If you let him control the point he'll hit you off the court. His slice also stays really low, which helps him to take control on the points even if he's been on the defensive."
---
Thiem has a reputation as one of the sport's strong men, with an apparently insatiable appetite for hard physical work.
---
Cilic added: "In general I don't think I've seen any time in the last year or 18 months when much in his game has gone wrong. He's very solid. His backhand has improved a lot: he has that incredible shot down-the-line, which is one of the best shots in the game. Obviously his forehand is huge. I think with his fighting spirit he's right up there at the top of the game."
After Thiem lost his first three Grand Slam finals it might have been reasonable to question whether he had the mental strength to win on the biggest stages, but the manner of his victory over Zverev in the US Open final dispelled that thought. Thiem was the first man to win the New York title from two sets down since Pancho Gonzalez fought back to beat Ted Schroeder in 1949.
When you consider Thiem's progression in Grand Slam finals, maybe his next triumph will be easier. Thiem did not win a set in his first final (against Nadal in Paris in 2018), won one in his second (against Nadal in Paris in 2019), two in his third (against Djokovic in Melbourne in 2020) and three in his fourth (against Zverev in New York).
Thiem is the first man other than Djokovic, Nadal and Federer to win a Grand Slam title since 2016. He is also the first man born in the 1990s to claim one of the sport's four great prizes; the previous 63 were all won by players born in the 1980s. However, he is a comparatively old first-time Grand Slam champion. Since the turn of the century, only two men have claimed their first Grand Slam titles when older than 27-year-old Thiem: Goran Ivanisevic was 29 when he won at Wimbledon in 2001 and Stan Wawrinka was 28 when he triumphed at the Australian Open in 2014.
There are, nevertheless, reasons to think Thiem still has his best years ahead of him. He has a reputation as one of the sport's strong men, with an apparently insatiable appetite for hard physical work, and an excellent fitness record. In the four years from the start of 2016 he won 211 tour-level singles matches, more than any other player on the men's tour.
"I put in a lot of hard work," the world No 3 said in the wake of his New York triumph. "I basically dedicated my whole life until this point to winning one of the four majors. Now I've done it."
---