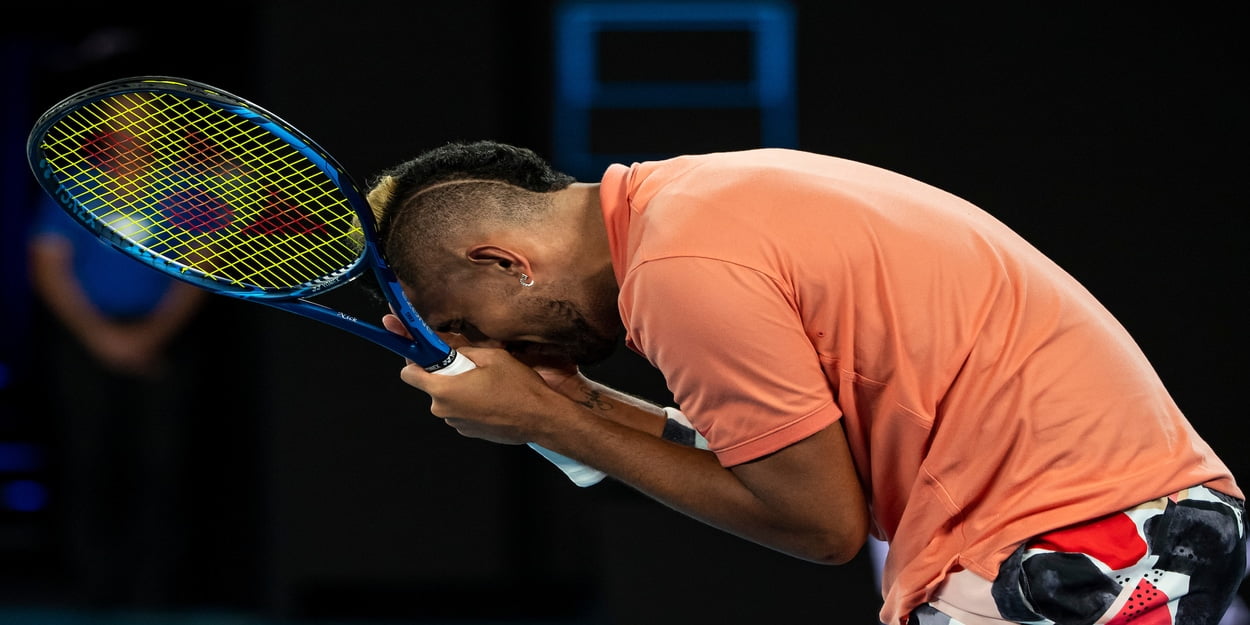 'I couldn't even look at a tennis court,' says Nick Kyrgios as he lifts lid on depression fight
Nick Kyrgios says there was a point last year when he 'couldn't even look at a tennis court' as he fought depression. 
The controversial Australian has been a vocal critic of his ATP colleagues continuing to play through the coronavirus pandemic while he has opted for a safety first approach and put his tennis career on hold.
However, he has now revealed he was considering taking a year off in 2020 even before the global crisis hit.
"I was actually seeing a psychologist before the ATP Cup earlier this year and I was thinking maybe it was time for me to just take a year off," Kyrgios told The Herald.
"Maybe just work on myself and try and get to a place where I was just happy and doing other things.
"I couldn't look at a tennis court. I had no happy feelings. I had no desire to be out there. I had no motivation. I had no need for growth out there. I was just going through the motions.
"It wasn't making me happy. If anything it was decreasing my energy. It was a negative impact on my life.
"I was like 'this doesn't mean I have to stop completely but maybe it's time to take a break and take a step back and get in touch with other things'."