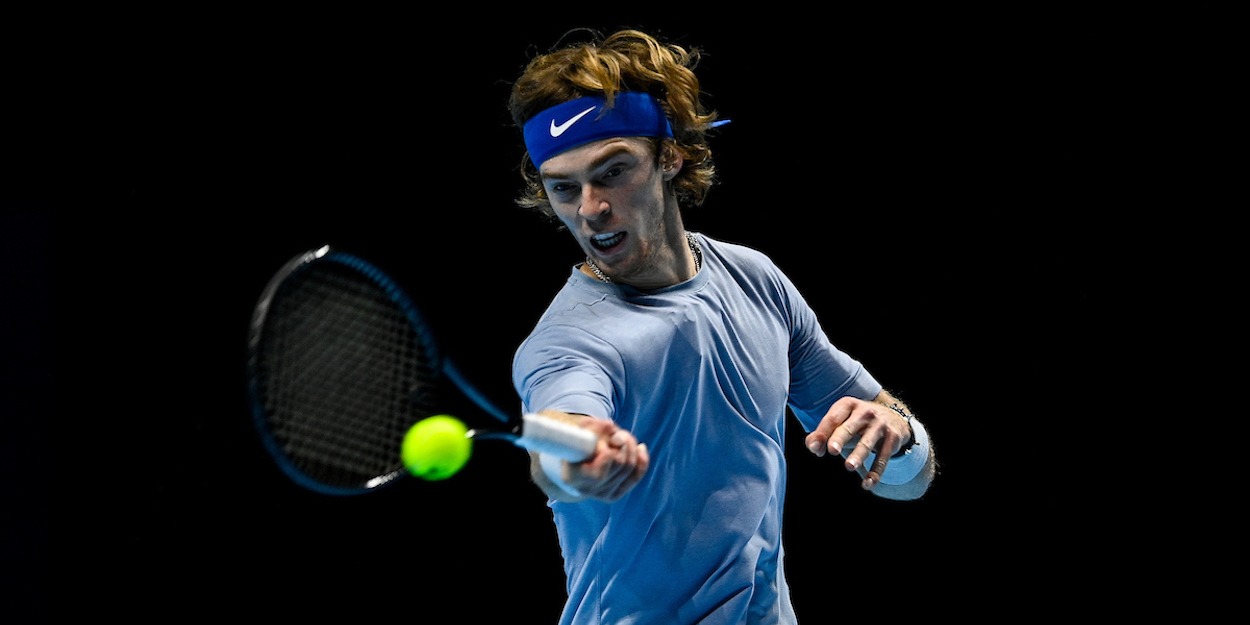 'I couldn't deal with the pressure', says Andrey Rublev after Nadal defeat
Following his debut appearance at the ATP Finals in London, Andrey Rublev admitted that he was overwhelmed in his match against Rafael Nadal.
The Russian has enjoyed a breakthrough year on the ATP tour, winning five titles, recording 41 ATP wins and reaching back-to-back Grand Slam quarter-finals.
However, despite his impressive vein of form, Rublev was unable to qualify from his ATP finals group and admitted that he struggled with the pressure particularly in his opening match against his idol Nadal.
"I was aware that I was having a good season and had the right level of play. I wanted to show that I'm ready to fight with players like Nadal. I got overwhelmed as the stress became too strong. That's the case when you want something badly," said Rublev.
Despite finishing bottom in his group, Andrey Rublev showcased his best tennis in his final match with a straight sets victory over Dominic Thiem and may have progressed had he converted his match point against Stefanos Tsitsipas.
"One victory wasn't enough to advance at the ATP Finals.
"If I had won that match against Tsitsipas, then maybe I would have made it to the semis. No one knows how things would have developed then. Understandably, it looks like there was no chance. In the match against Nadal, I couldn't deal with the pressure."