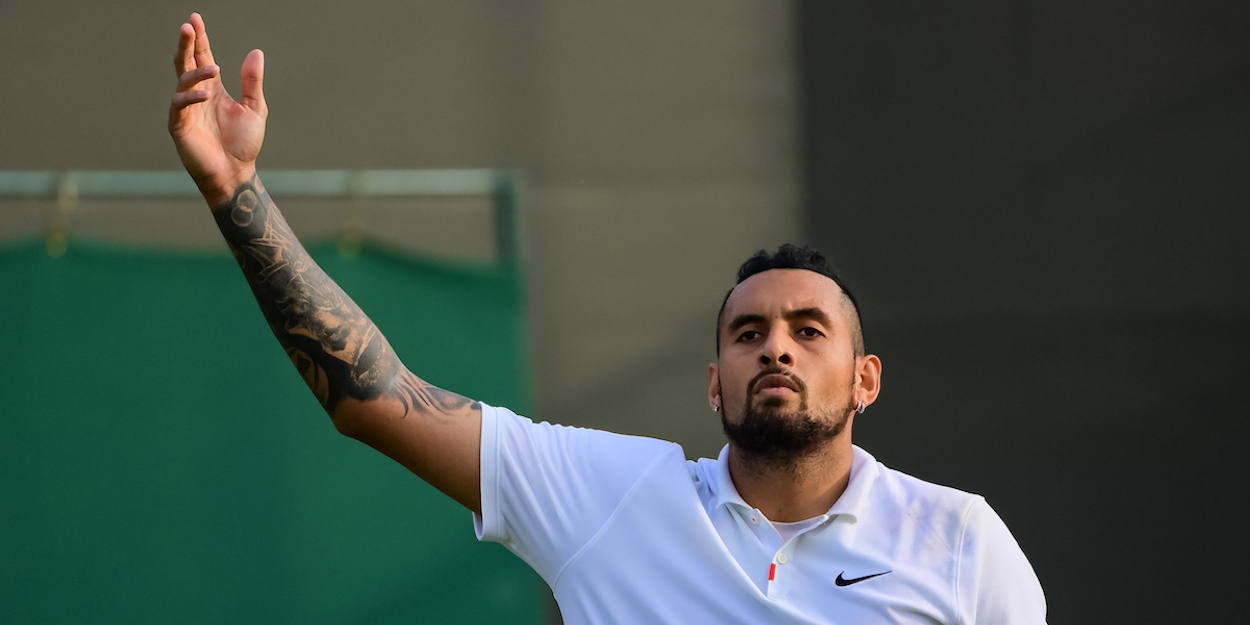 'I could never be friends with Nick Kyrgios,' vows Canadian opponent
Felix Auger-Aliassime once admitted he could 'never be friends' with Nick Kyrgios but admires the Australian as a tennis player ahead of their clash on Saturday. 
The Canadian, who has equalled his best Wimbledon performance by reaching the third round, faced the Australian maverick once before, winning a tight clash at Queens in 2019.
The encounter was a typical Kyrgios performance, with trick shots and theatrical gestures aplenty before the Australian was jeered off for throwing his racquet into the crowd.
"I think he's a good tennis player, but I could never be friends or close to a person like that," Auger-Aliassime told Tennis Life Media after their Queens classic.
"Beyond that, if I wasn't a tennis player – for example, if we knew each other at school or whatever – he's not someone I would be friends with or hang out with.
"So you have to look at two things. There's the tennis player, and there's the person. I don't really feel like associating with a person like that.
"All I have to say, really, about a person like that is that I admire what he does on the court. He's a very good player. His tennis qualities are incredible."
Despite his damning assessment of the Australian back in 2019, the Canadian's recent quotes suggest that he may have come around with regards to Kyrgios, or has simply become used to his on-court antics.
"Nick is a great player, a great entertainer. I think he's good for tennis," said the 20-year-old after his second-round win.