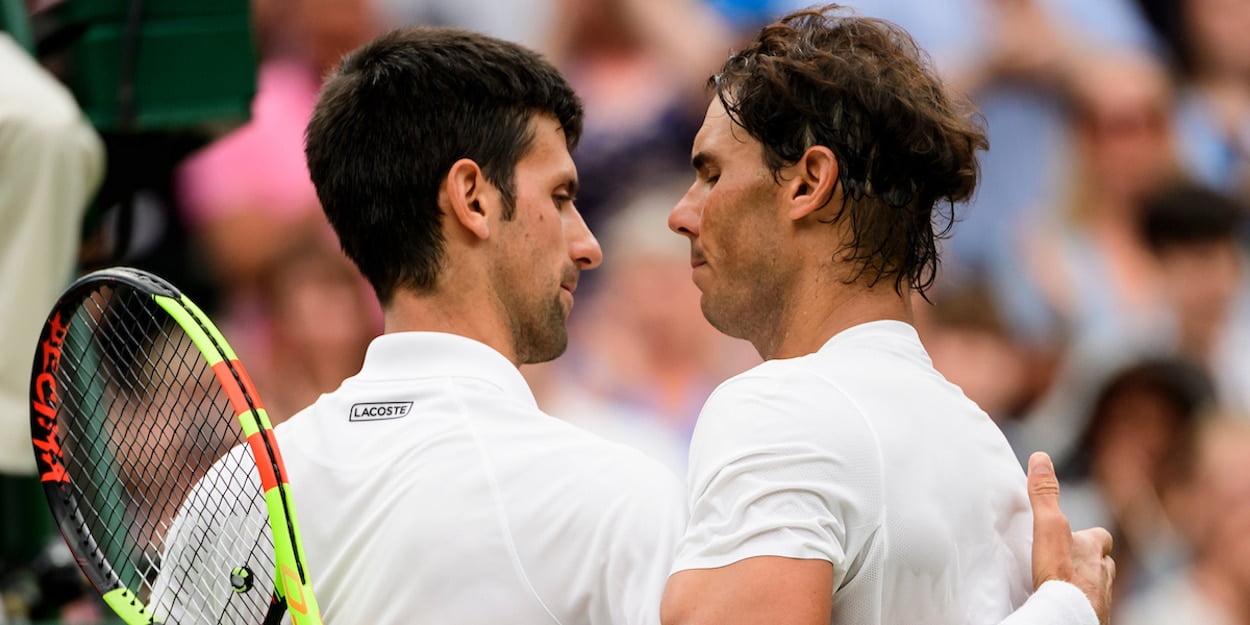 'I congratulate Novak Djokovic – well done him,' says Rafael Nadal
Rafael Nadal has offered his congratulations to Novak Djokovic for beating Roger Federer's world number one record.
Djokovic surpassed Federer's previous record of 310 weeks at world number one last month, and he looks set to keep on extending it for quite some time yet.
Nadal has spent much of his career locked in a three-wat battle for tennis' biggest record with Federer and Djokovic, but he says he can't begrudge Djokovic this one.
"During this period of time, for the last few years, a lot of records have been broken," Rafael Nadal told reporters at the Monte-Carlo Masters.
"Three players did a lot of important things in the history of our sport. That is another great achievement for Novak, so well done for him, I congratulate him.
"As for what it means for the history of tennis: I don't know. It is another broken record, well done."
Both Djokovic and Nadal took some time away from tennis due to injury following the Australian Open, but both will return in Monte-Carlo this week.