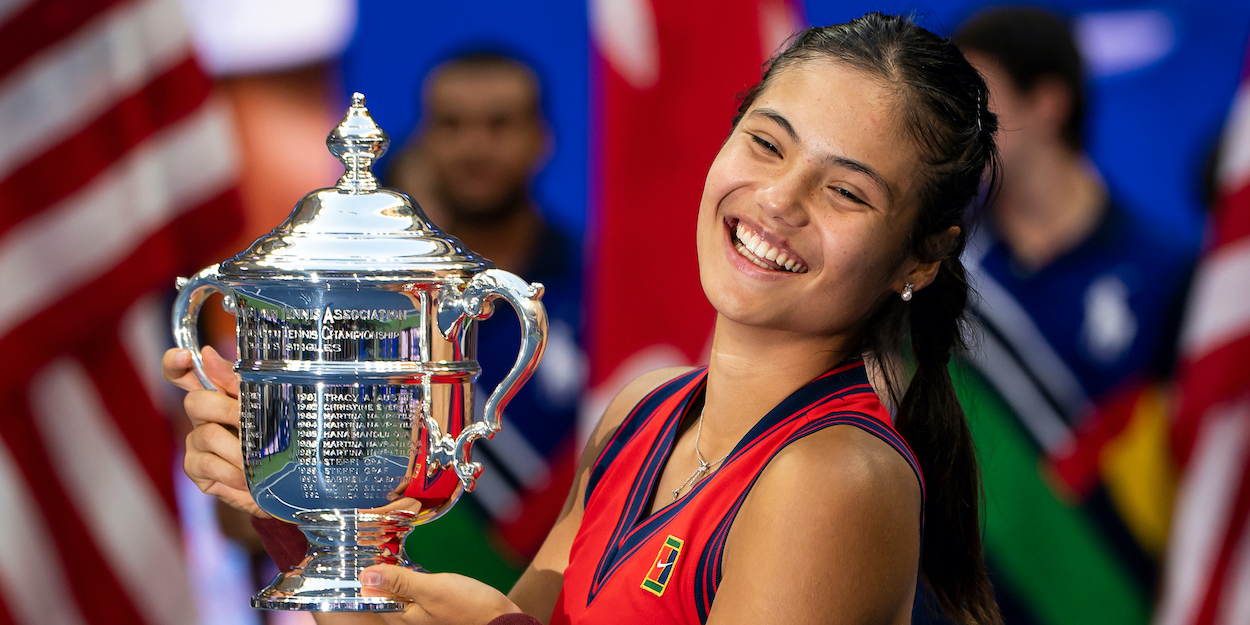 "I can't tell you with any honesty Emma Raducanu be a world-beater," says former coach
Former coach Nick Bollettieri says he is reluctant to predict big things for Emma Raducanu despite her US Open success.
Raducanu produced a stunning performance to become the first qualifier to ever win a Grand Slam in New York this month.
That has understandably seen plenty of analysts tipping the 18-year-old to rise to the very top of the women's game.
However, Bollettieri, who worked with Raducanu earlier in her development, says he is not so sure.
"I've worked with 10 tennis players who have been world No 1 and won dozens of Grand Slam singles titles between them," he told the Daily Mail.
"Suffice to say I know what it takes to become a serial Slam champion, and what magical blend is needed of raw talent, work ethic, physical ability, mental toughness, application and unquenchable desire to do better. Even when you're already the best.
"Britain's smiling meteor, Emma Raducanu, won the US Open this month at a canter, but can I pronounce her an all-time great in the making? Holy mackerel, no! Sport is so much more complex.
"I was as shocked as the next observer that Emma took that title with what seemed like supreme ease."
Just as impressive as winning the title itself was the manner in which Emma Raducanu did it, with her not dropping a single set in any of the 10 matches she played.
"Emma's mental control throughout her unprecedented feat was marvellous," Bollettieri continued. "She didn't crack. She smiled and prevailed.
"Her versatility was notable. The game is no longer just about keeping the ball in play, it's about changing up, reacting to the strength in depth of the opposition. You have to come forward, you can no longer win with one style.
"Emma does all the basics well, but eye-catching was her remarkable footwork. That's the bedrock for everything else. Roger Federer has sublime talent and shots but the bedrock is in the footwork. Watch it, but you'll need slo-mo.
"Emma's ability to strike difficult balls well was outstanding at this US Open. Striking a ball well is requirement 101 but consistently hitting back those tough shots: that marks you out. Those are the positives. But let's also be realistic.
"Raducanu's next tournament, and next Slam, will be telling. We'll see how she copes with fame, and having done something nobody has ever done before, and expectations she'll keep doing it.
"I can't tell you with any honesty I know she'll be a world-beater.
"I see the potential, and all sorts of positives, and I hope she continues to soar. But go easy, and let her breathe. Let her find her way.