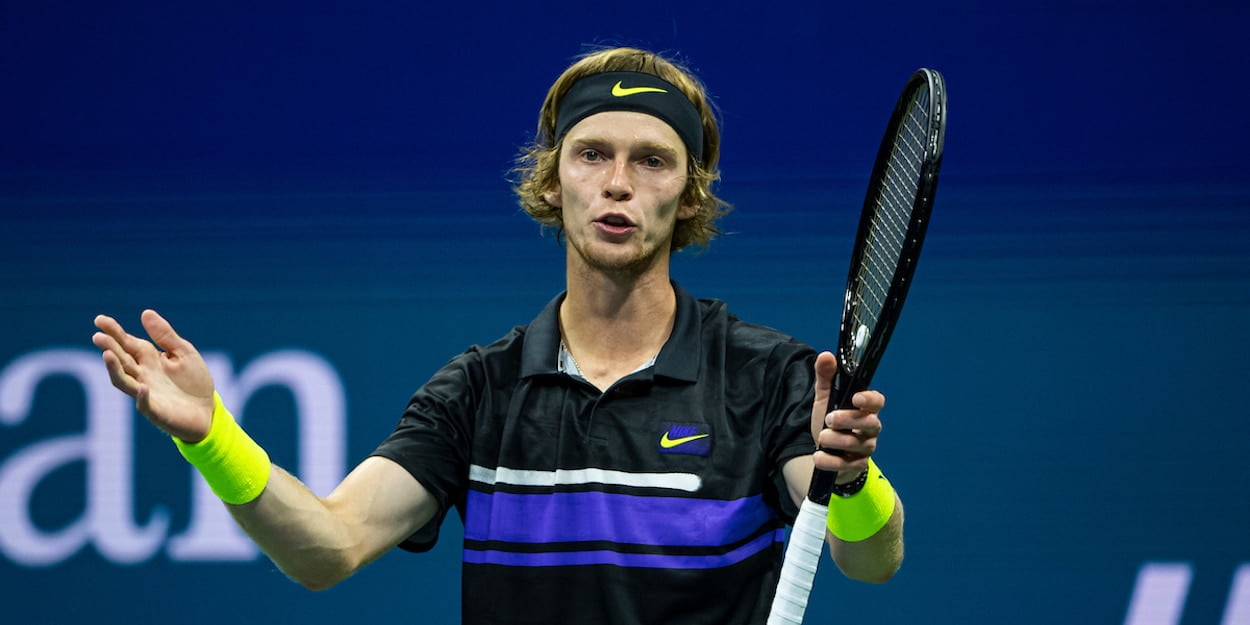 "I can do great things in this sport" – ATP 'Most Improved' players awards nominees includes Humbert, Rublev & Sinner
The ATP has recognised Andrey Rublev, Diego Schwartzman, Ugo Humbert and Jannik Sinner as its 2020 'Most Improved' player nominees.
Italian nineteen-year-old Sinner made the biggest jump in the rankings, moving from number 78 to a career-high number 37. The teenager enjoyed a breakthrough year, reaching a maiden Grand Slam quarter-final at Roland Garros, before winning his first ATP title in Sofia to finish the year.
Sinner said, "It's a great progress, but there's still a lot of work to do. We will see in a few years where I am, but I think right now I'm very happy."
Frenchman Humbert, another youngster at 22, won his first two ATP titles in Auckland and Antwerp this year on the way to a career-high ranking of number 30.
"Tennis is a game for me. It's fun. That's why I love it, but it's also a personal challenge for me. It's more like a fulfillment," Humbert told ATP Uncovered. "I want to prove that I can do great things in this sport."
Diego Schwartzman broke into the top ten for the first time and finished at a year-end high of number nine in the ATP rankings. The Argentine finished 2020 by reaching his first Masters 1000 final in Rome and first Grand Slam semi-final at Roland Garros – ensuring qualification for the Nitto ATP Finals in the process.
"[Usually] at this time, I was always on holidays, and now I'm practising more than ever trying to beat the best guys on Tour," Schwartzman said at the Finals. "So I'm very excited, I'm trying to enjoy every single moment here, but also I'm trying to work really hard."
Concluding the 2020 ATP award nominations is Russian Andrey Rublev, who won the most titles on tour this year – five – and reached a career-high ranking of number eight.
"I'm grateful for everything that's happened to me," Rublev said. "I won more tournaments in this year than I've won in my life.
"There are still so many things I can improve. That's the main goal in the off-season. Now I'm really motivated to improve the main parts [of my game] before we start the new season."