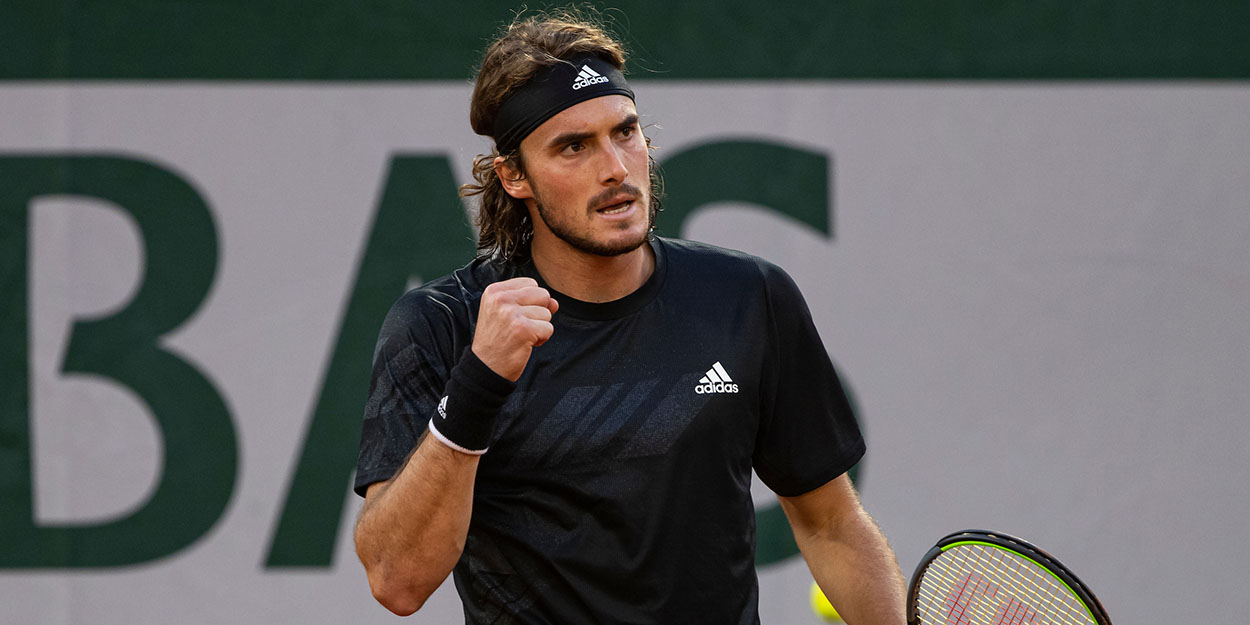 "I believe I'm really close to being crowned a Grand Slam champion" Could Stefanos Tsitsipas be the future of men's tennis?
Stefanos Tsitsipas is different. "I actually think they should put us in lockdown once a year," he said on Instagram Live during the shutdown. "It's good for nature, it's good for our planet. I actually think it will be environmentally very beneficial. Life is such a hustle and you never get the time to spend with your family and connect with them. Now it's an opportunity to do so."
In men's tennis the old guard have been keeping a tight grip on the major honours for years however, might the recent lockdown prove to be a watershed, with the younger generation emerging from it to take over at the top? We nominate the young players who are best placed to take make their mark at the highest level
Stefanos Tsitsipas
Being different does not necessarily help you to win tennis matches, though there is an independence about Tsitsipas that makes you think he has the mental strength to thrive at the very top. He certainly has the game, as he demonstrated with victories over Daniil Medvedev, Alexander Zverev, Roger Federer and Dominic Thiem on his way to the year-end title at the Nitto ATP Finals last November. Whether he is thumping ground strokes from the back of the court or charging into the net to hit his volleys, the 21-year-old Greek is a dynamic shot-maker who is a crowd favourite the world over. At 6ft 4in tall and weighing 14st, he has the perfect frame for the modern power game.
After his victory in London Tsitsipas said that he expected Grand Slam success to follow. "I feel like my game is getting better over time," he said. "I believe I'm really close to being crowned a Grand Slam champion. I know these are strong words that I say, but I do feel like I belong there."
Two months later Tsitsipas lost in straight sets to Milos Raonic in the third round of the Australian Open. The world No 6 later admitted that he had been wrong to suggest he was on the brink of Grand Slam glory. "Looking back to that, I think this was too big of a statement to be taken seriously," he told the Tennis Majors website. "I shouldn't be looking so far so soon. For sure, I want it to come, but I should be talking about stuff like this less often and concentrate on the present. I guess I just put too much pressure on myself, aiming so high, and I just have to take it step by step."
Such mature thinking should serve Tsitsipas well in the months and years ahead. Indeed, his original prediction that he would be crowned a Grand Slam champion before too long could soon be proved right after all.