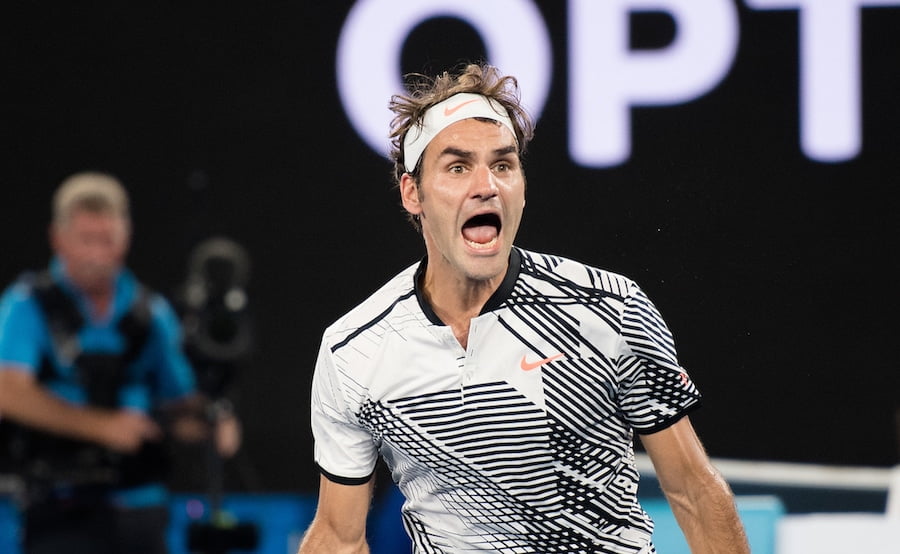 "I believe I can be ready" Roger Federer backs Australian Open decision
Roger Federer doesn't think that his preparation for the next Grand Slam will be adversely effected if he doesn't play in any of the traditional warm up tournaments
Roger Federer will arrive at the 2020 Australian Open having not played a competitive singles match for over two months after announcing that he won't be entering any tournaments between the end of the ATP Finals and the start of the first Grand Slam of 2020.
But the man that has won more singles Grand Slam titles than anyone in the history of tennis doesn't believe this will adversely effect his chances of adding to his total of 20.
Federer was speaking at the launch of the 2019 ATP Finals when he said of his decision, "I think with age and experience I can be confident about what i do in training. I'll travel to Melbourne early to give myself the best chance to be ready. I believe I can be ready. I don't think I need a ton of matches especially on the hard courts but maybe I'm a bit more dependent on the draw early on at the Australian Open but the key is health and if I'm healthy I know stuff can be achieved."
Roger Federer last won the Australian Open in 2017 but since then he's not managed to win another Grand Slam singles title. In that time Novak Djokovic has won 4 Grand Slams and Rafa Nadal has won three.
Look ahead to the rest of the tennis year with our guides to every tournament on the ATP Tour and WTA Tour. Can't visit the tournaments you love? Read our guide on how to watch all the ATP Tour matches on TV. For more news, explore Tennishead magazine here or subscribe to our free email newsletter here.