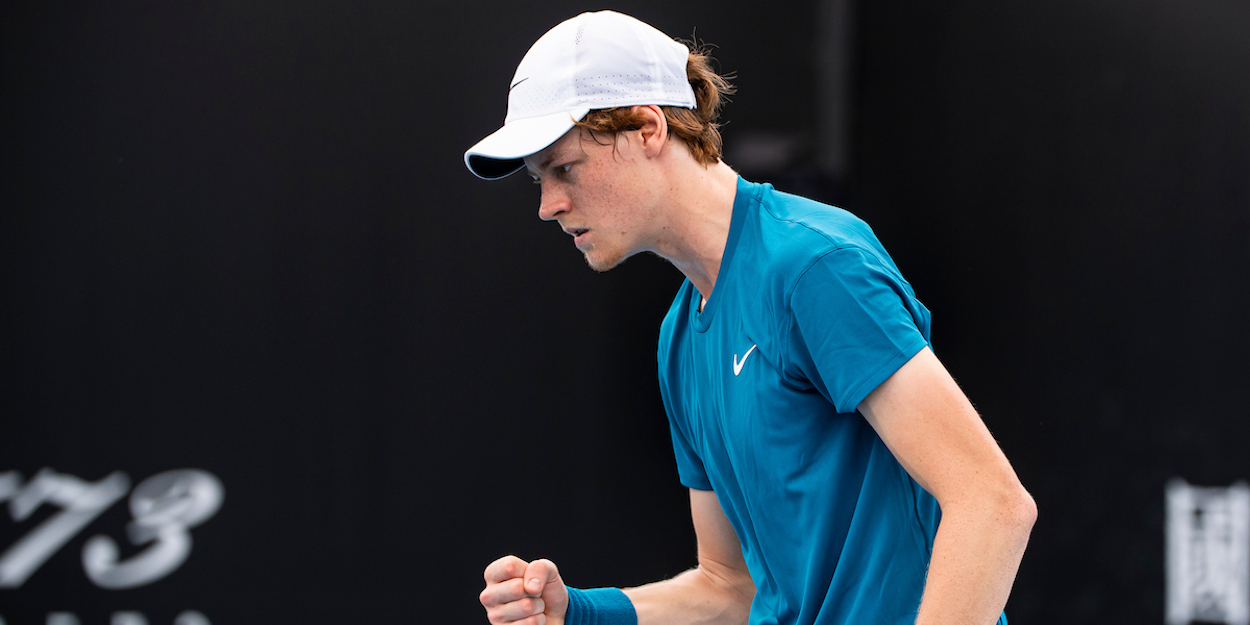 'I am very happy about my first round match,' Jannik Sinner escapes with win in Marseille
Jannik Sinner was back in action on Monday, defeating World No. 115 Gregoire Barrere 7-6, 6-7, 7-5 in a thriller that almost saw him crash out in the first round.
Jannik Sinner broke to stay in the match at 5-4 in the third set to overcome his opponent after nearly three hours on the court.
The Italian teenager won the Next Gen ATP Finals in 2019 and has added two more titles to his resume since in Sofia 2020 and the Great Ocean Road Open 2021 in February.
'I think it was a tough match, both of us played a high level,' Sinner said following the close-fought encounter.
'We both were quite consistent in every single part of our game.
'He had to serve out the match. After a long match, that isn't easy. In the end, I'm very happy about my first-round match and obviously excited to play one more match.'
The World No. 34 will face another next-generation prospect in Frenchman Hugo Gaston on Wednesday in the second round of the Open 13 Provence.