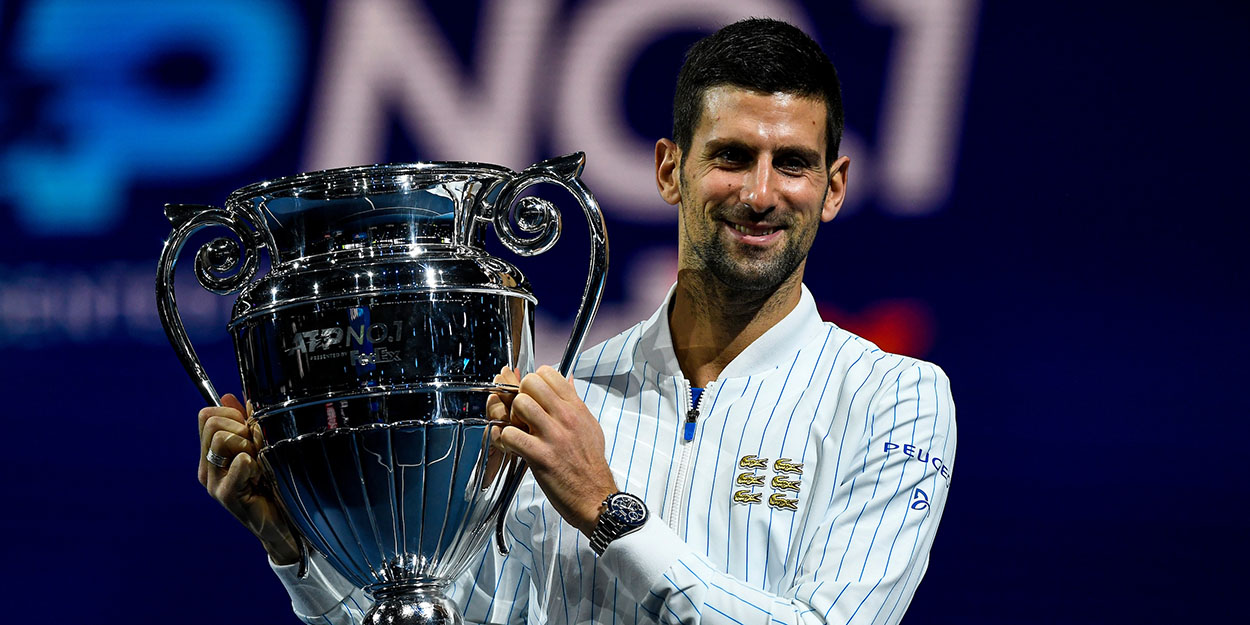 'I am torn between happiness and sadness,' admits Novak Djokovic
Novak Djokovic says his year-end world number one this year is tinged with sadness due to the coronavirus crisis.
Djokovic has achieved an incredible piece of history this year, winning the year-end world number one for a record-equalling sixth time.
However, with so much of the season cancelled due to the coronavirus and so many of his lower ranked ATP colleagues struggling financially as a result, as well as the suffering around the world, Djokovic says he has 'mixed feelings' over his accomplishment.
"Obviously very fulfilling, I'm very proud and overwhelmed with joyful and happy emotions," Djokovic said to an empty O2 Arena after receiving his award.
"It's a team effort, I probably couldn't have done it without the team, the support and trust I have from them, the love and support I have from my family. I try not to take that for granted.
"I'm very grateful to all of them. I am happy but at the same time I have a bit of a mix of emotions.
"This year has been very different. There was a six-month gap between tournaments because of this virus and a lot of people around the world have been experiencing hard times so my heart goes to all of them.
"That's why I'm a bit torn with being happy and also being sad."