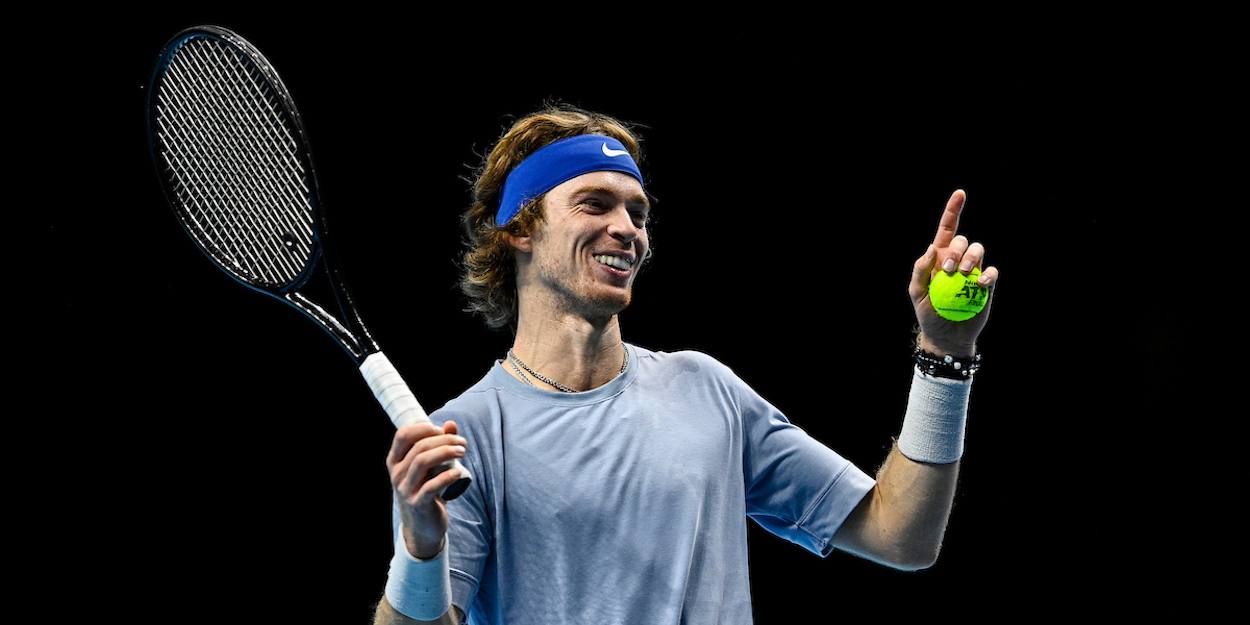 'I am playing on a great level' – Andrey Rublev confident of Kremlin Cup defence
Russian star Andrey Rublev believes he is playing on a 'great level' in 2021 and reveals the aspect of his game that needs improvement. 
The world number six has enjoyed another impressive year on the ATP Tour, reaching four finals and a title in Rotterdam earlier this term.
The 23-year-old now arrives in Moscow for the Kremlin Cup as the top seed as he bids to defend the title he lifted two years ago by defeating Adrian Mannarino.
"Of course it's a lot of pressure, which is normal. Of course I think you cannot show your best performance every week and during 11 months, it's super tough," Rublev said.
"I think only top players have enough experience, or [players] who are already a couple years in the Top 10, like Daniil [Medvedev]. They know how to handle these things better.
"Some months I am playing really well and am going really deep in tournaments. Some months I have not that great results and am losing a bit earlier. But still, I [have] managed to be all the year Top 10, which is the most important thing."
Despite qualifying for the ATP Finals in Turin for the second successive year, the 23-year-old believes there is one important element of his game which needs to improve.
"For now, I would say the mental part. I think this is the main [thing] in my case, because the players who are better than me, they know how to manage all these moments much better than me," Rublev said.
"Game-wise since the Laver Cup, I am feeling really well. I am feeling that I am playing on a great level, I have great confidence.
"Maybe I didn't do that well in Indian Wells, but still I feel that I am having a great level of tennis now and that is the most important thing."