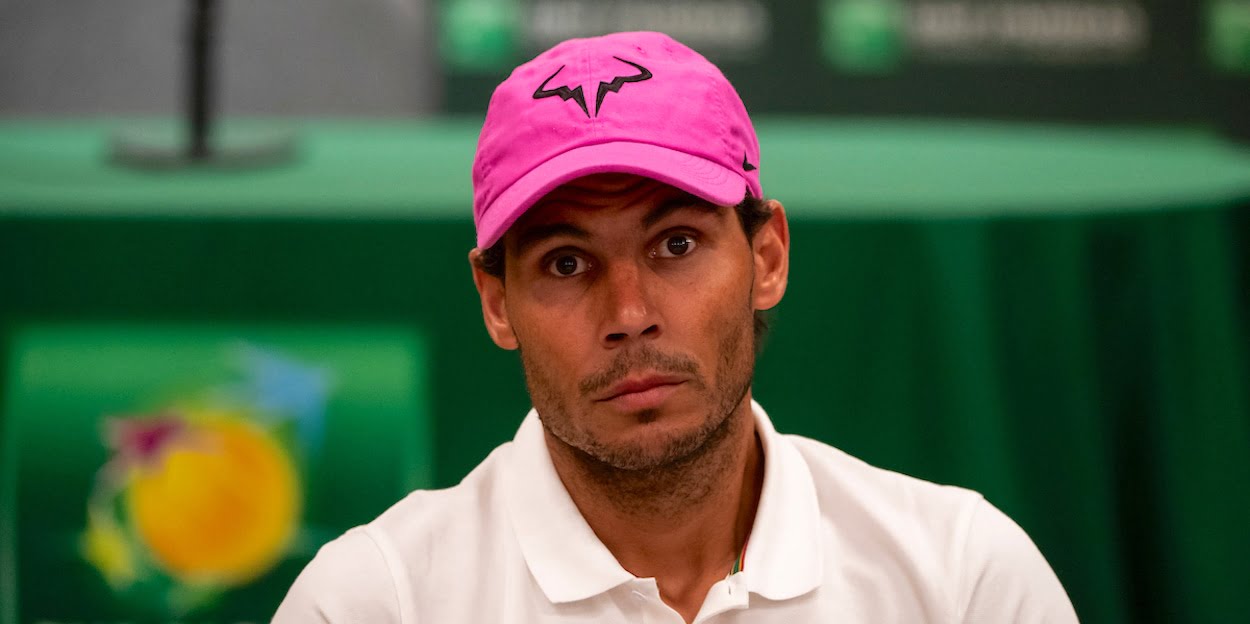 "I am passionate about coming back on the tour and keeping playing" Rafa Nadal gives retirement hint
There has been speculation that the lengthy shutdown in tennis might be to the advantage of some older players, giving them time to rest their bodies and perhaps even to extend their careers, but Rafa Nadal is not so sure.
"I think longer stops for the older bodies are tougher than for younger bodies because it's more difficult to get back to 100 per cent," the Spaniard told international journalists via Zoom the day after his 34th birthday. "But at the same time, of course, we have experience too. I have the experience of injuries that I've had in the past, so in some ways we know how to come back. I can't tell you if we will be able to play longer or not – and we will never know. We will never know what would have happened if this pandemic had not happened."
**Sorry to interrupt but did you know you can order a FREE COPY of tennishead magazine (worth $15) to be sent direct to your home? Hurry up and click here to order the world's best tennis magazine for free as stocks will run out soon!**
Rafa Nadal, speaking from his home in Mallorca, said he had only recently started to practise again. "I am in a country where we couldn't go outside the house for two and a half months," he said. "I've only been able to practise for the last couple of weeks. For the previous two and a half months I couldn't even hold a racket in my hand because I don't have a tennis court at my home. I live in an apartment.
"As you can imagine I need to take things step by step. I'm just trying to avoid injuries. That's the main thing today. To avoid injuries, I need to practise step by step and increase the amount of work every single week.
"I'm not practising every single day. I'm just practising a couple of days a week and I'm not doing three-hour practices. Sometimes I practise for just one hour, sometimes for one hour and a half, that's all. I'm just trying to make positive preparations for what might happen in the next couple of months."
However, the break has not weakened the world No 2's desire to compete again. "I am passionate about coming back on the tour and keeping playing, hopefully for a couple more years, and keeping enjoying one of the things that I like the most, enjoying playing tennis in a full stadium with the energy of the crowd," he said.