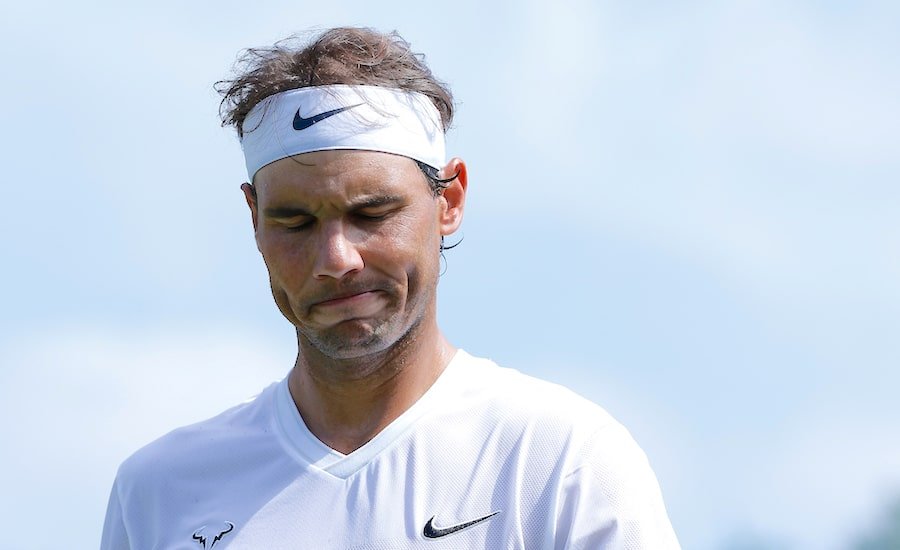 'I am here to help' – Rafael Nadal pledges full support for Australian bushfire victims
Rafael Nadal has pledged his support to the victims of the Australian bushfire crisis, promising to do all he can to help.
Nadal, along with rival Roger Federer and Serena Williams, has signed up to appear at the Rally for Relief exhibition match at Rod Laver Arena on January 15.
And, speaking after Spain's ATP Cup quarter-final win, Nadal was keen to throw his full weight behind the cause.
"The only thing that I can say is it's a super sad situation and from my side we will do things to try to raise money for this terrible thing that this is happening since awhile here in Australia now," Nadal said.
"So I am here to help in the way, in any way that is possible and I'm sure we will be able to, together with the rest of the players, to help to raise important money for this disaster."
The Australian Open will not be delayed due to the bushfire crisis, but more emphasis will be placed on indoor courts and the roofs will be close should air pollution from the smoke reach dangerous levels.
It's a plan of which Rafael Nadal is aware, but he insists he doesn't feel sufficiently informed to offer a real opinion on it.
"I don't have the full information to have a clear opinion on this," the world No 1 explained.
"I don't know how contaminated is the air, how the things are going to improve or not during the next couple of weeks, so it's difficult to have a real opinion on this thing."
Keep up to date with all the action at our tennis news section. Win amazing tennis prizes by entering our competitions. Learn more about your favourite players including Roger Federer, Rafa Nadal and Novak Djokovic. Check out the latest kit in our tennis gear reviews. Receive regular updates with our legendary newsletter or read in depth features with stunning photography in tennishead magazine. Can't visit the tournaments you love? Check out our guide on how to watch tennis on TV. Don't miss a thing with our Live Scores service. Follow tennishead on social media at Facebook, Twitter, Instagram & YouTube