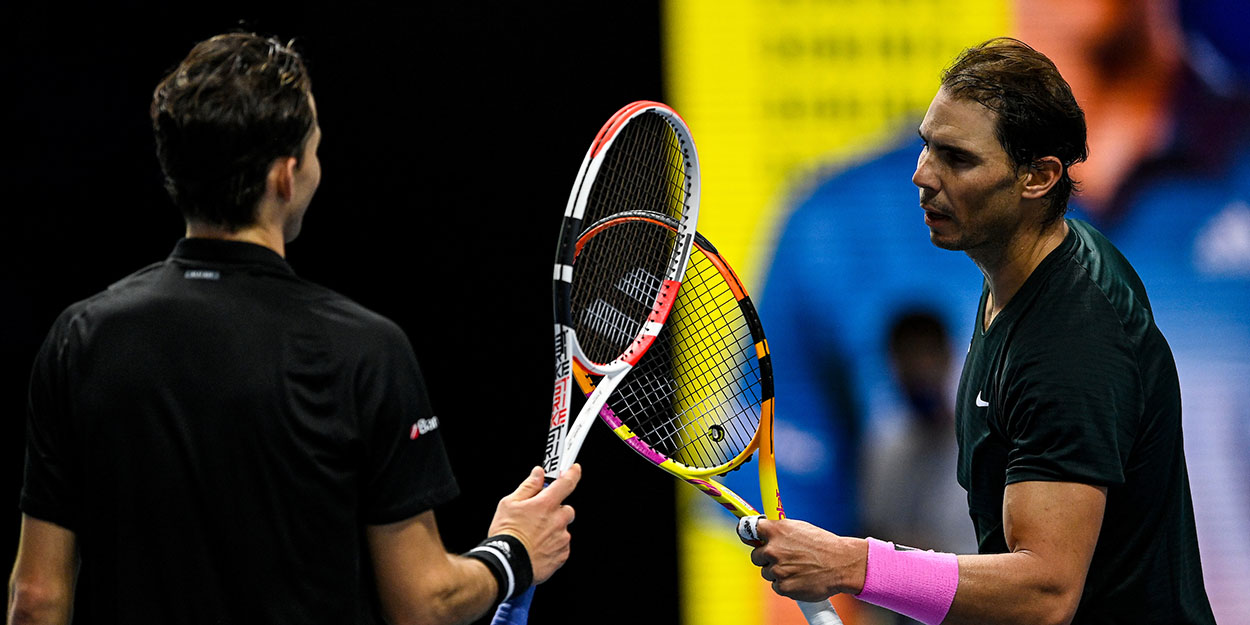 'I am happy with how I played, but Dominic Thiem was amazing,' says Rafael Nadal
Rafael Nadal said he has plenty of cause for optimism despite losing a brilliant match to Dominic Thiem at the ATP Finals.
Both Nadal and Thiem produced a stunning level of tennis throughout, with Thiem ultimately edging it in two tiebreakers to secure his place in the semi-finals.
Nadal will join him if he beats Stefanos Tsitsipas in his final group match, and he says he fancies his chances now more than ever.
"Just well done to Dominic. I'm happy with the way I played," Nadal said.
"I think my chances are bigger to have a very good result now than [they were] five days ago because the level of tennis — even if I lost today — for me is much higher.
"[It was] a great match of tennis decided [by] a few small details.
"Just well done to him. He played I think an amazing match, and I played well, too.
"My feeling is not negative. I lost, but I had plenty of chances in the first and then I had a break up in the second.
"I think I did all the things well during the match. Just the only negative thing [is that] I was not able to convert some key points that made the biggest difference in the whole match.
"Of course [I am] sad for the loss, but at the same time [I am] happy for Dominic that he played a great match.
"I hope to have my chances. I think I am much more confident now with the level of tennis that I am playing than a couple of days ago.
"So I just have the chance to keep going, and that's what I'm going to do."