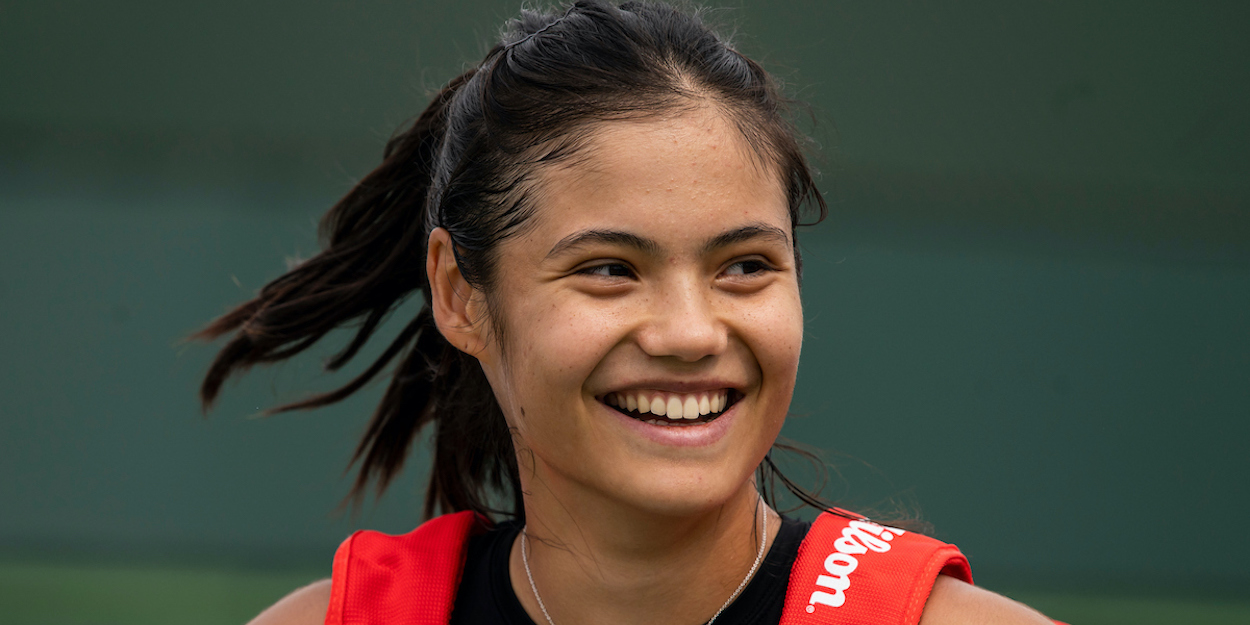 'I am feeling optimistic' – Emma Raducanu discusses search for new coach
Emma Raducanu has revealed she is 'feeling optimistic' in her search for a new coach before the Australian Open commences in January. 
The British sensation, who stunned the tennis world with her history-making triumph at the US Open, is feeling calm about the prospect of finishing her 2021 campaign without a coach.
The 18-year-old decided to part ways with her temporary coach Andrew Richardson after lifting the title at Flushing Meadows, admitting that she would favour someone with more 'tour experience'.
Since then, Raducanu has trialled with Johanna Konta's former coach Esteban Carril amongst others, though is yet to make a permanent decision.
Raducanu said: "I think having a coach is great. But once again you are on your own on the court.
"I don't think it is great to be dependent. You need to coach yourself. That is something I am learning.
"Part of the experience I am having is being able to learn to coach myself.
"Sometimes it won't always work, like in Indian Wells, but in the long term if I keep doing that then I will be better in the situations in the future.
"I had a couple of trials this last week. I had a trial with Esteban. But I also had trials with others.
"I am feeling optimistic about trying to have something in place for the off-season and the Australian Open.
"No, I haven't decided on the coach. But things are moving forward."
Raducanu, whose father is Romanian, starts her campaign at the Transylvania Open on Tuesday against Slovenian Polona Hercog as she looks to bounce back from losing her opener at Indian Wells.