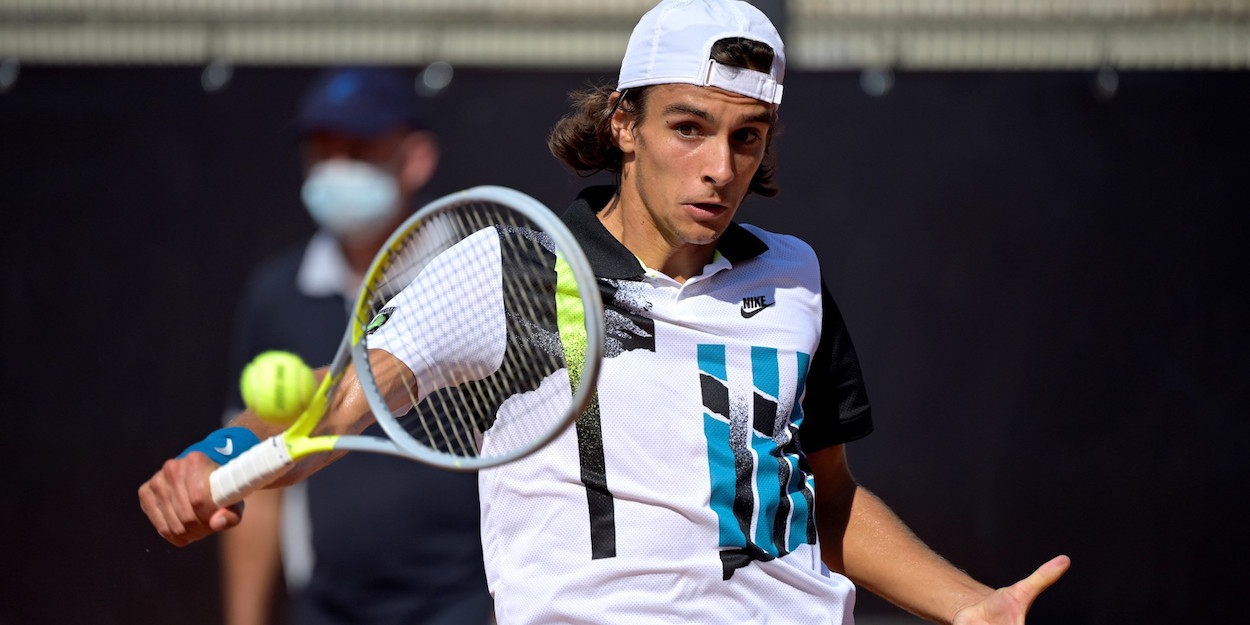 'I am expecting this', says Lorenzo Musetti after Schwartzman win
Lorenzo Musetti has set his sights on cracking the top 100 after beating Diego Schwartzman in Acapulco to earn his first top 10 win. 
The 19-year-old qualifier converted his sixth match point to edge the world No. 9 in three sets and progress to the second round of the Mexican Open ATP 500 event.
The Italian – currently ranked 120 in the ATP rankings – made a significant jump from No. 360 to No. 128 in the disrupted 2020 season.
"Yeah I am expecting this," Musetti said of beating Schwartzman in a post-match interview.
"I was born on clay. (In Italy) most of the courts are on clay so we are specialists of clay, (but) the ATP Tour, most of the tournaments are on hard courts.
"And even losing a lot of matches on hard courts, I'm getting a lot of experience and I'm playing really good here.
"It's not easy to describe. You have to live it to describe. The only thing that I'm sure (about) is that tonight it's going to be tough to sleep, for sure.
"I have a lot of adrenaline after the match. Even if I'm tired it would be really tough to sleep.
"The start of the season is really good. It's not easy to rise because of the rankings now, it's still a little bit frozen, but I'm playing good. I'm trying to reach them and break into the Top 100, that's my goal.
"Now I'm here and I'm focused on the next match against (Frances) Tiafoe. He won an incredible match against (Brandon) Nakashima. I won once and I lost once against him, so let's see what happens tomorrow."