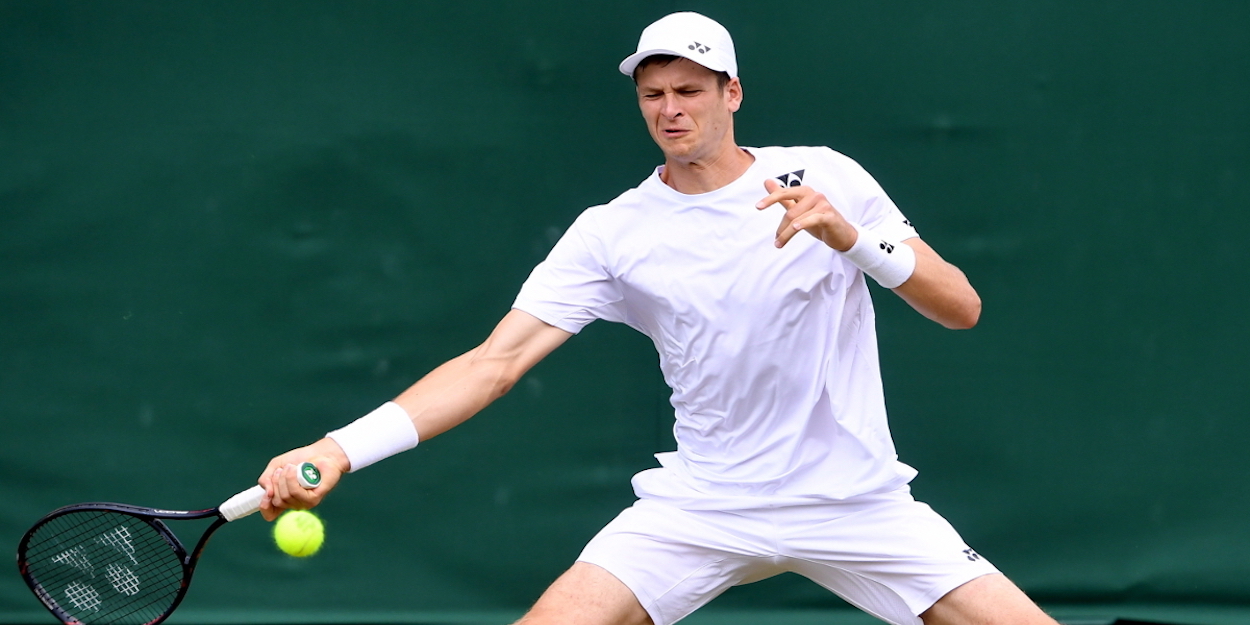 Hubert Hurkacz 'under the radar' Wimbledon success factors revealed by analyst
He's gradually building an impressive CV following a career defining victory at the Miami Masters 1000 but now Poland's Huber Hurkacz is quietly building his Wimbledon reputation as shown by Tennishead's very own statistical expert
"Hubert Hurkacz's run into the second week of Wimbledon has gone largely under the radar. Hurkacz has quietly put together 3 impressive performances to reach the second week of Wimbledon, his first 4th-round appearance at a Grand Slam. He has produced by far the best grass court tennis of his young career, showing remarkable improvement in all departments, especially on serve.
"At Wimbledon 2021 the young Pole has won 84% of first serve points which is a 10% increase on his previous grass-court average. His second serve numbers are even more impressive. He has won 67% of second serve points so far this tournament, which is a whopping 17% more than his prior average on grass. In fact Hurkacz's serve has been so impressive, that he is the only player left that is yet to be broken. He faced and saved 4 break points in his opening match and has not faced a break point since.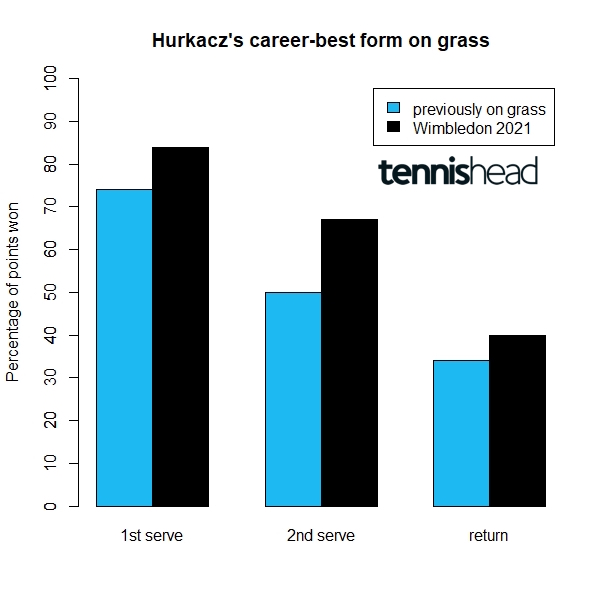 "Even on return he has done considerably better. At the 2021 Wimbledon Championships he has so far won 40% of return points, which is a 6% increase compared to the 34% he averaged previously on grass. While his serve is undoubtedly his key weapon, these return numbers are still very good.
"Hurkacz has done very well to make it to his first 4th round at a Grand Slam. His tennis has undeniably been of a very high standard, especially on serve. But this is where the level of opposition gets quite a lot tougher. He next faces Medvedev, who himself has been playing quite well. It will be interesting to see if he can maintain a similarly high standard of serving against much tougher opposition."
Luka Elliott has a B Com in Economics & Statistics from the University of Cape Town where his thesis was titled "Engineering Features for Tennis Match Outcome Prediction in a Statistical Learning Framework". He now writes for Tennishead focussing on how statistics effect the outcome of ATP matches