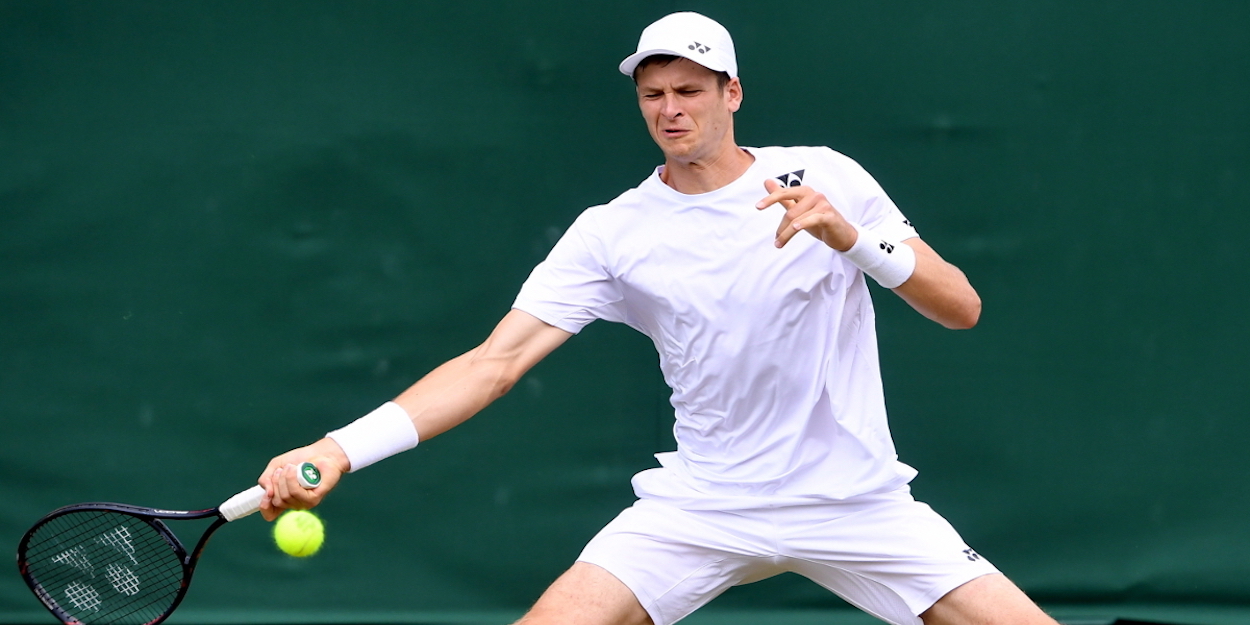 Hubert Hurkacz warns he won't be nervous to face 'big inspiration' Roger Federer
Hubert Hurkacz has spoken of how "special" Roger Federer is but revealed he will not be overawed by taking on the eight-time champion in the Wimbledon quarter-finals.
The 14th seed reached the last eight of a Grand Slam for the first time by defeating world No. 2 Daniil Medvedev 2-6, 7-6 (7-2), 3-6, 6-3, 6-3 in the fourth round.
The 24-year-old Pole was down two sets to one and up 4-3 in the fourth set when the fourth round clash was suspended on No. 2 Court due to rain on Monday.
The match was concluded on Centre Court today, and the world No. 18 believes it may help him in his quarter-final against Federer on Wednesday.
"I think actually playing today might have helped me because I get used to the indoor conditions, the conditions on the big court and how the ball bounces there," Hurkacz said in his post-match press conference.
"I think that actually can help me in my next round match. Playing on such a big arena, from the outside court the ball bounces a little bit different. Being out there, it's so special.
"I'm just enjoying it a lot. I think I'll need to be prepared tactically. I'll speak to my coach Craig Boynton, and we'll be as ready as we can. Obviously Roger is a special player, what he achieved throughout his whole career is unbelievable.
"And the way he plays – so, so special. Being out there, playing quarter-finals against him is really amazing. But obviously, I'm out there to play my best and give myself the best chance of winning the match.
"He was a big inspiration for me – the success that he had, the way he played, how he plays in the important moments. No [I won't be nervous playing him]."