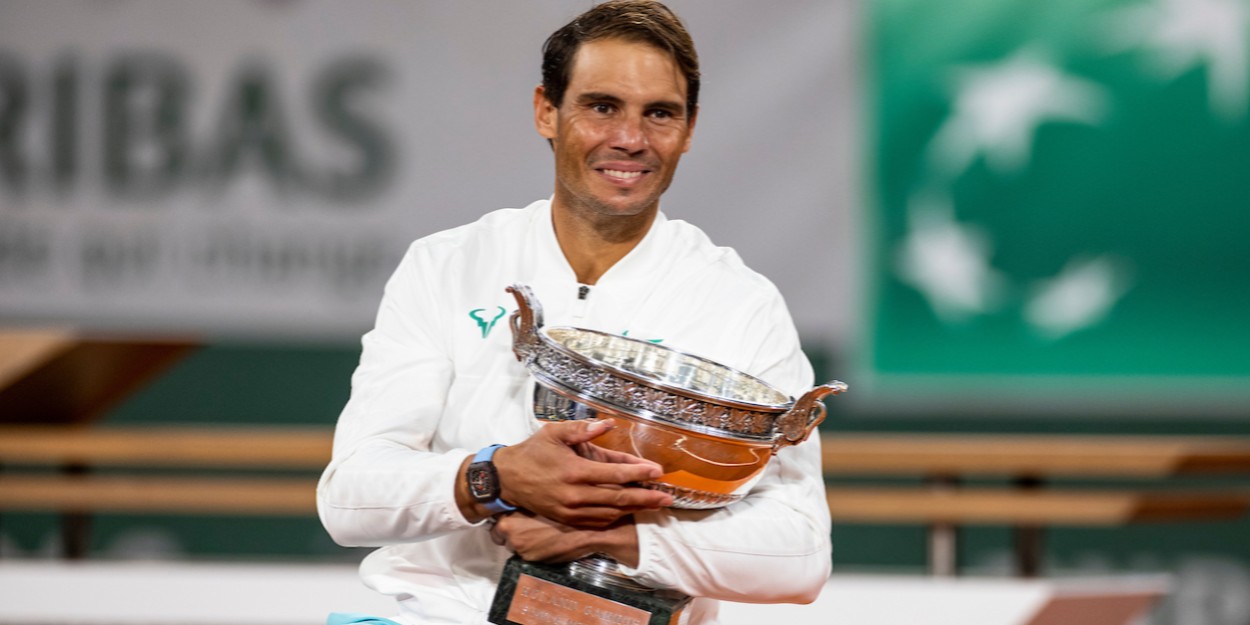 How would a 14th Nadal French Open compare to other event records?
As Rafael Nadal aims to secure an unprecedented 14th Roland Garros, Tennishead looks at other dominant single tournament records in tennis.
The record set by Rafael Nadal at the French Open is no doubt one of the most impressive in all of sports, and a 14th title in Paris would only cement that further. What are some other noteworthy single event displays from across the tennis world?
Roger Federer – 10 Halle and 10 Basel titles
Of course, the next best records in men's singles behind Rafa's 13 French Opens are held by Nadal also, being 12 Barcelona titles and 11 Monte Carlo titles.
However, Roger Federer is close behind, and holds ten titles at two tournaments on two different surfaces: the Halle Open on grass and the Swiss Indoors on indoor hard courts.
The Swiss' best consecutive run between the two came in Halle, winning four on the bounce between 2003-2006.
Martina Navratilova – 12 Chicago titles
Martina Navratilova was arguably the most dominant tennis player in the history of the sport, at least is characterised by overall titles won. Across singles, doubles and mixed doubles, the Czech-American won 354 titles; 167 singles, 177 doubles, and 10 mixed.
The next best, regardless of gender, is Chris Evert, sitting an astounding 165 titles back on 189 overall (157 singles, 32 doubles, 0 mixed).
Like Nadal, Navratilova leads the women's field for most titles at a single tournament with a buffer. Steffi Graf won 9 German Open titles, while Navratilova has 9 titles at each of Dallas, Washington DC and Wimbledon, including six consecutive triumphs at The Championships between 1982-87.
Navratilova then has 11 Eastbourne titles and 12 titles at the now defunct Ameritech Cup in Chicago. The event was held just 27 times, every year between 1971-1997, with Navratilova winning 12 of 27, including 6 consecutively between 1978-1983.
Esther Vergeer – 14 consecutive tour finals
Here is where things go beyond the sublime and into the ridiculous. For those who don't know, Esther Vergeer is a retired Dutch wheelchair tennis player. She had a career spanning 18 years from 1995-2013.
In terms of titles, Vergeer won everything there was to win in the sport. She won 9 Australian Open singles titles, 6 French Open singles titles and 6 US Open singles titles.
However, it is important to keep in mind that wheelchair tennis only began at each tournament well into Vergeer's career. In Australia it was 2002, New York 2005 and Paris 2007. Vergeer won each of inaugural women's wheelchair singles.
In fact, Vergeer does not have any Wimbledon singles titles because The Championships did not have a wheelchair singles event until 2016, three years after the Dutchwoman retired.
Vergeer further won 8 Australian Open doubles titles, 8 French Open doubles titles, 3 Wimbledon doubles titles (introduced in 2009, with Vergeer winning the inaugural holding) and 8 US Open titles.
She further won 4 consecutive Paralympic gold medals in singles and three golds and a silver in doubles, plus nine Masters doubles tournaments, the equivalent of tour finals on the wheelchair tennis circuit.
However, the most incredible single event record comes in the Masters singles event. From 1998 to 2011, Esther Vergeer won every single staging, 14 times consecutively.
Finally, another set of career statistics held by Vergeer must be mentioned. The legend holds a singles career win-loss record of 695-25, equating to fewer than two losses per year of her career.
The kicker though must be her win streak record. Vergeer retired in 2013 during an active streak of 470 consecutive match wins, during which she had not lost a match in 10 years!
This is noted to be the second longest win-streak in professional sports period, only behind the 555 consecutive wins achieved by Pakistani squash player Jahangir Khan between 1981-1986 (this number is not totally verified and may be higher).
Wrap-up
So there you have it! While Nadal is in a league of his own in able-bodied tennis, nothing can seemingly touch the 14 Masters titles on the trot of Vergeer. He could still match that overall total though!
(Photo credit Ray Giubilo)