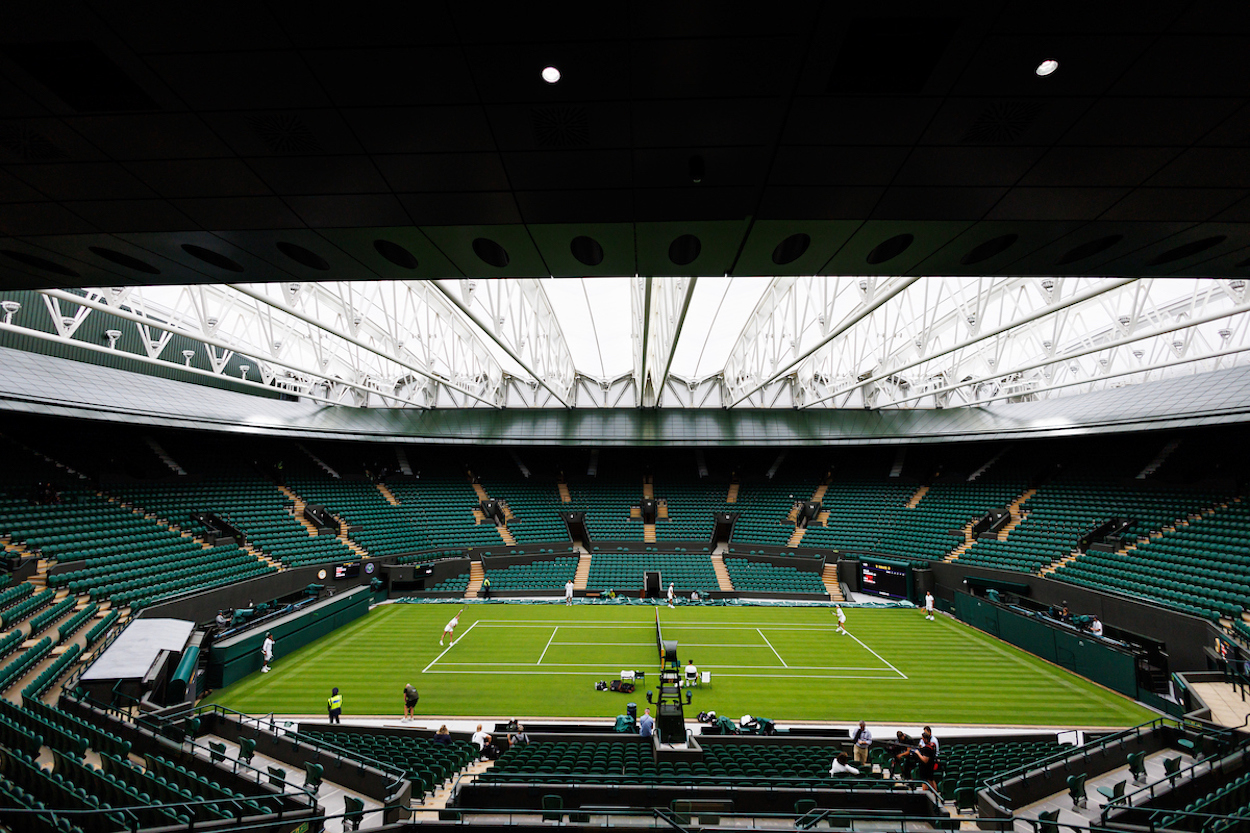 How to get tickets for Wimbledon 2024 – 7 ways explained
Wimbledon 2024 will mark the 137th edition of the prestigious Championships, and tennis fans across the globe will be looking for ways to buy tickets, so how exactly can you do that?
The Championships have grown since the inaugural edition in 1877, and are now widely acclaimed as the most recognisable and popular tennis tournament in the world.
In 2024, Wimbledon will take place between Monday 1st July and Sunday 14th July, with Carlos Alcaraz and Marketa Vondrousova looking to defend their titles at SW19.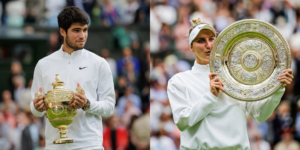 Wimbledon has a total of 18 championship courts, headlined by Centre Court and Court No.1, that both have retractable roofs in case of the inevitable damp British weather.
There are also some more intimate courts around the grounds, contributing to the unique feel of the All England Lawn Tennis Club (AELTC).
As two-time Wimbledon champion Andy Murray nears the latter stages of his career, the demand to see the British legend is greater than ever.
And here, Tennishead explains the seven ways that you can land yourself tickets for Wimbledon 2024:
1. The Wimbledon 2024 Ballot (The 'fingers crossed' option)
The public ballot is the most common way to access to Wimbledon, with entrants vying for the possibility of two 'golden tickets' for The Championships.
Unfortunately, the public ballot has already closed for next year and lucky winners are set to discover their fate from November 2023 onwards.
However, all hope is not lost for those looking to gain access to Wimbledon 2024 via a ticket ballot, as the LTA offer a similar process.
To be eligible for the LTA ballot, that is yet to open, you need to be a member for one of their Advantage schemes and by doing so you will be able to opt in once it opens.
2. The Wimbledon 2024 queue (The 'no sleep' option)
Wimbledon is rare among major sporting events for so many reasons, with the famous queue perhaps being its most unique and authentically British aspect.
While there are many ways to access tickets to SW19 each year, there are still thousands that are kept for sale for each days play.
This results in hundreds of people camping out in tents overnight in Wimbledon Park to get the opportunity to see the best tennis players in the world, creating a great atmosphere around the grounds prior to the days play.
For people queuing there are a limited number of tickets are available daily for Centre Court, No. 1 Court and No. 2 Court, apart from on the last four days on Centre Court, when all tickets are sold in advance.
But, there are many thousands of grounds passes available each day at the turnstiles for a very reasonable price, entitling the holder to use of unreserved seating and standing room on Courts No. 3 – 18.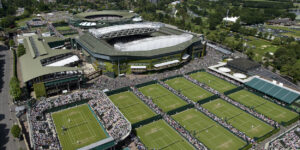 Getting a ticket to these courts, especially on the opening few days of the tournament, can be just as good with top tennis stars playing left, right and centre!
3. The Wimbledon 2024 Ticket Resale (The 'got to be there' option)
The ticket resale was removed in 2021 as capacity was restricted for The Championships due to Covid-19, but made a return in 2022 to the excitement of many fans.
On each day of play, some ticket holders from the main Wimbledon show courts, being Centre Court, No.1 Court and No.2 Court, will leave before play is completed and return their tickets for someone else to use.
The public can then buy these Wimbledon 2024 tickets from 3pm each day, enabling them to watch show court competition for just a fraction of the price!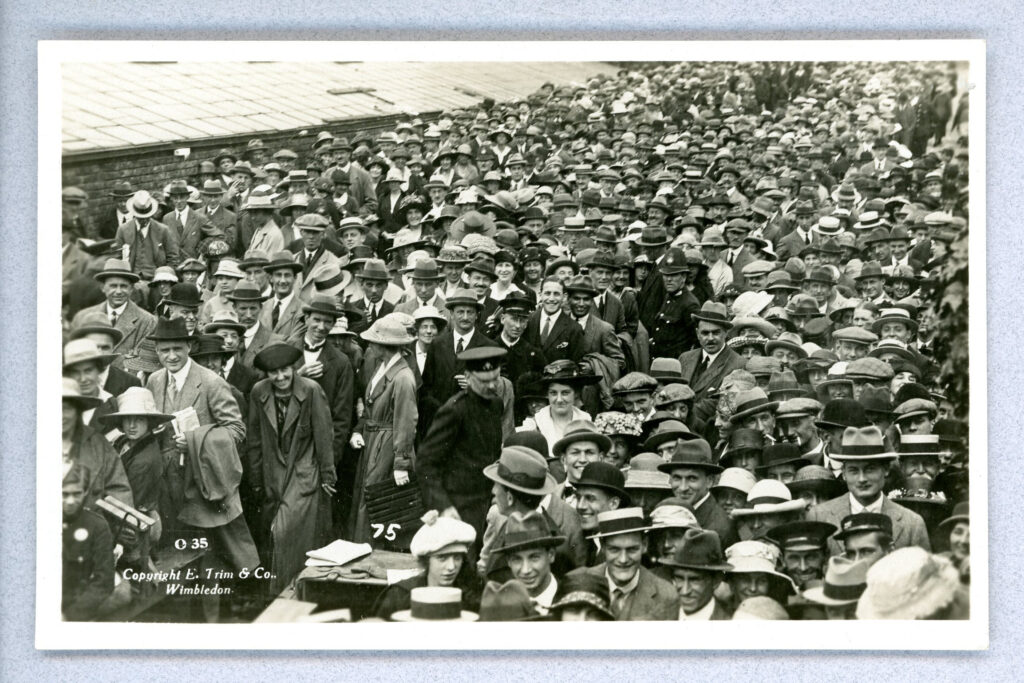 Fortunately queueing for Wimbledon tickets isn't like this any more!
4. Buy Wimbledon 2024 tickets through a hospitality company (The 5* option)
If a day of luxury and informal socialising at Wimbledon is what you want then an award-winning hospitality experience from Keith Prowse, the Official Hospitality Partner of The Championships, is a guaranteed option to make sure you have the most memorable of days out.
Due to the high demand of these packages, 2024 is already 90% sold out – however there are still places for the Treehouse option available, but only if you hurry!
Along with your seat on Centre Court or No.1 Court (with a great view of the action of course), the Treehouse's premium-informal experience offers a blend of a casual environment, relaxed atmosphere and outstanding food, design and service.
Guests mingle in a playful, relaxed setting enjoying the immersive experience of an open space. The Treehouse is undoubtedly a foodies' wonderland, featuring roaming small plates by 2 Michelin Star Chef Tom Sellers, ably supported by a full cast of innovative cocktails.
5. Buy a Wimbledon 2024 debenture (The pricey option)
Wimbledon being a very prestigious event means that not all of the avenues to gain access to tickets will necessarily be as affordable.
This is certainly applicable to Wimbledon debentures, with the current series costing £80,000 for Centre Court and £46,000 for Court No.1.
These debentures give the holder the right to a buy a ticket for that seat on every day of the Wimbledon fortnight for five years from its purchase, providing some of the best views in the house.
Unfortunately, the current series of Centre Court debentures runs from 2021-2025 and the current Court No.1 debentures are running from 2022-2026.
However, there is the possibility of acquiring a debenture via a private arrangement, or through your stockbroker, as they are freely transferable unlike public ballot tickets.
If you are interested in getting a debenture this way, your stockbroker should visit the website of Dowgate Capital Stockbrokers Limited or email them on [email protected].
To register interest for future Wimbledon debentures and gather more information visit the official Wimbledon website.
6. Volunteer (The free option)
There are also some more unique and once in a lifetime ways to be involved with the Wimbledon Championships in 2024.
The LTA operate another ballot, that is set to open in December 2023, for those wishing to volunteer at Wimbledon next year.
This could enable those that are lucky enough to be successful with access to some of the biggest tennis stars on the planet, as well as the possibility of being rewarded with tickets for their hard work
Your local county Lawn Tennis Association office may also need the help of volunteers with specific skills that can benefit their tennis programme, and if you are lucky they might reward you for your volunteering with the right to buy a Wimbledon ticket.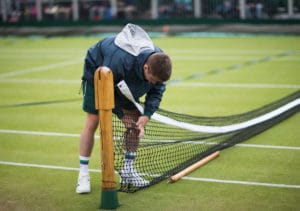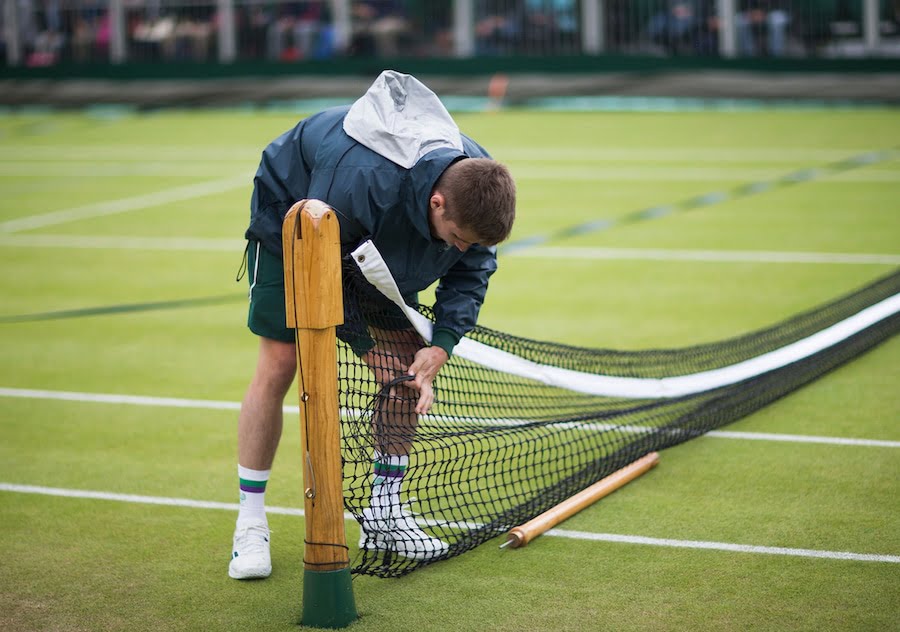 7. Become a professional tennis coach! (The commitment option)
With every great tennis player usually comes a great tennis coach, so why not give it a go to try and improve your chances of gaining access to the only grass court major.
The better a player gets get the larger their support team becomes, which means even more opportunity to find yourself with an 'access all areas' lanyard hanging around your neck as your enjoy the delights of the Wimbledon fortnight for free.
Coaches, physiotherapists, analysts, agents and personal trainers all become a crucial part of the team and need to be on site for the whole time their player is in the tournament.
Ok, you'll have to give your player technical advice or find them hitting partners, but you'll get paid handsomely with most coaches receiving a salary and a percentage of the players winnings which could run into hundreds of £000's each year.
So what are you waiting for? All you need is many years experience, the top coaching qualifications and a lot of luck!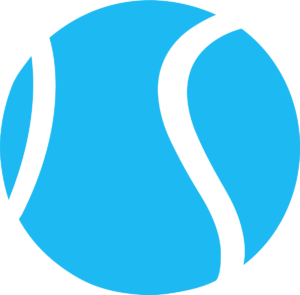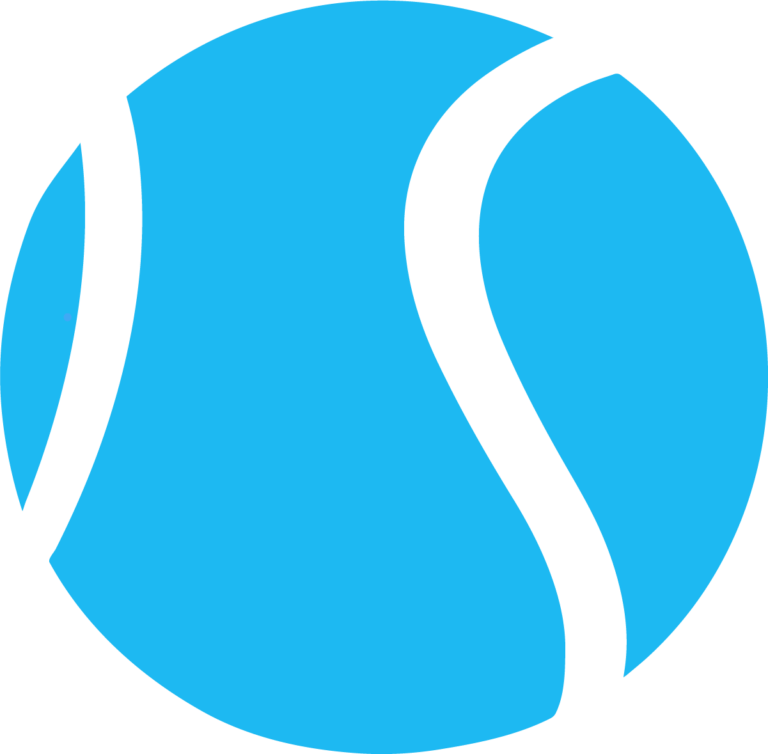 Join >> Receive $700/£600 of tennis gear from the Tennishead CLUB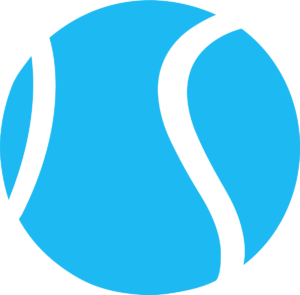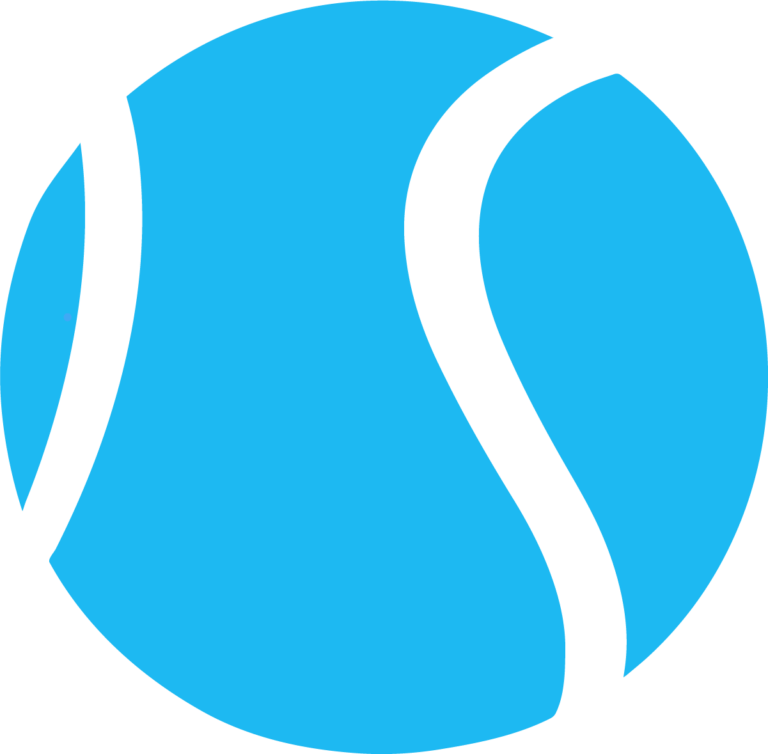 Social >> Facebook, Twitter & YouTube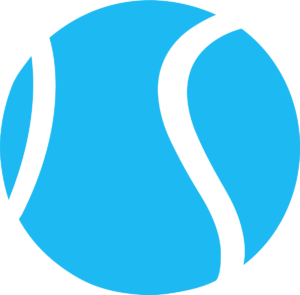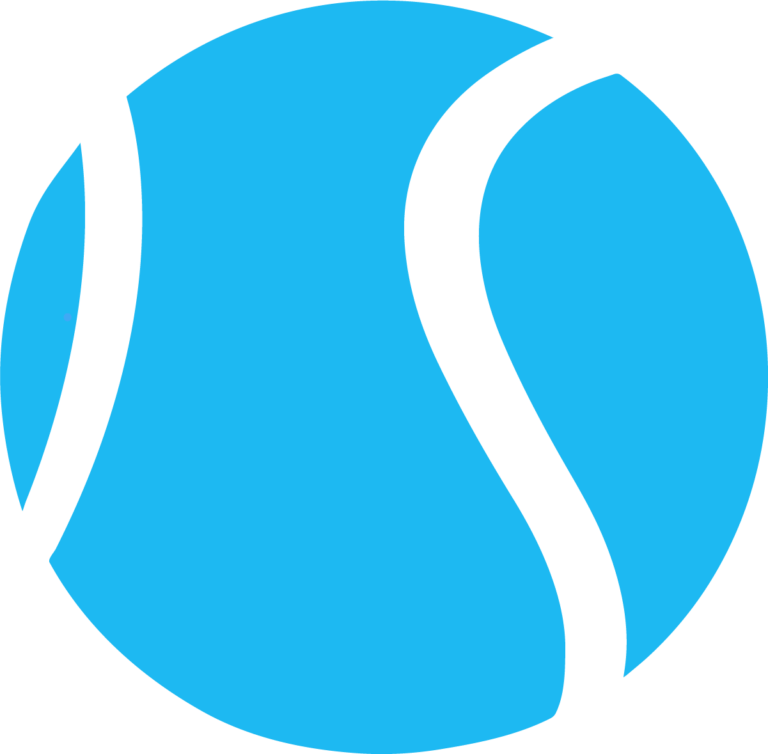 Read >> World's best tennis magazine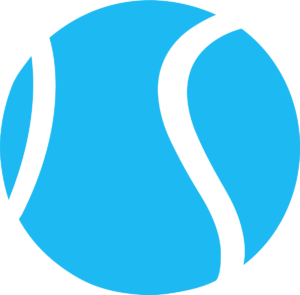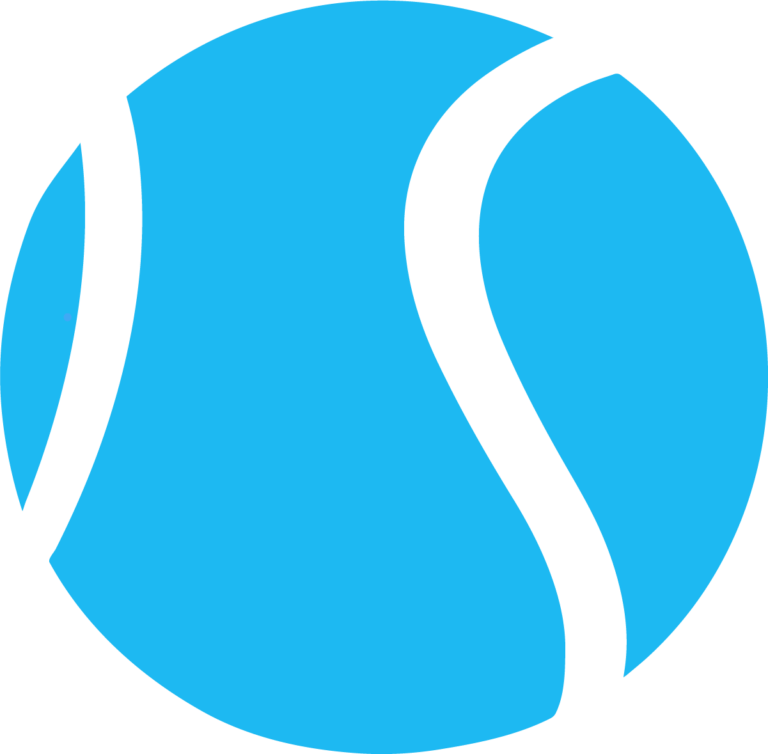 Shop >> Lowest price tennis gear from our trusted partner