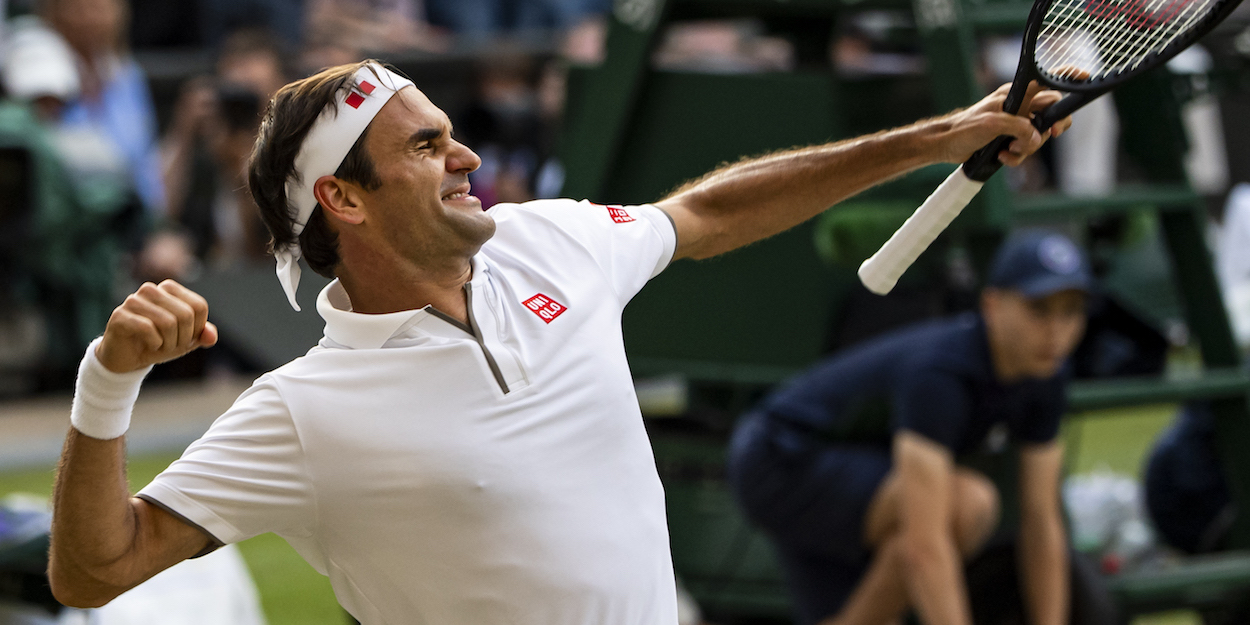 How much longer will Roger Federer carry on playing?
Wimbledon next summer could be the perfect stage for Roger Federer, the 20-time Grand Slam champion, to take his swansong, says Tennishead
He will be missing from whatever tournaments are played in what remains of the wreckage of the 2020 season, but it will not stop the speculation ramping up again before too long. How much longer will Roger Federer carry on playing? Will he make it to one last Olympics? Would next summer's Wimbledon be a fitting moment for his last tournament?
Whatever Federer decides, you can be pretty sure that his timing will be perfect, just as his health choices have proved this year. Having originally targeted a return to competition during the grass-court season following surgery on his right knee in February, the 20-time Grand Slam champion revealed in June that he had undergone a further operation and would not play again this year. Considering that everyone was obliged to take six months off this year because of the coronavirus shutdown, there could hardly have been a better time to have surgery with a view to prolonging his career.
Federer's situation now is an echo of 2016, when he took off the last six months of the year because of knee trouble and returned to competition the following January in Australia. On that occasion he capped a remarkable return by winning two of the next three Grand Slam titles, at Melbourne and Wimbledon. By the following February, after winning his 20th Grand Slam title at the Australian Open, he had even recaptured top spot in the world rankings.
His fans will no doubt be hoping for a repeat performance, but while you learn never to write off the player widely acknowledged as the greatest in history, to win another Grand Slam title would surely amount to the mother of all comebacks. Provided he is fit you can be pretty sure that Federer will be competitive again, but whether he can hold off the combined forces of his great rivals Rafael Nadal and Novak Djokovic and a pack of hungry young pretenders is another matter.
Instead it seems likely that 2021 will amount to a farewell tour. At one stage it had seemed that Federer had earmarked 2020 for his departure: his original intention to play at Roland Garros and his commitment to play at the Olympics in Tokyo felt like part of a plan for a last appearance on the sport's greatest stages. The knee surgery then ripped out one of the key dates from his schedule, while the postponement of the Olympics until 2021 because of the world health crisis ruled out another part of the plan.
Assuming that sport does return to something like normality next year, Federer could of course transfer what seemed his original plans for 2020 to 2021. However, he will be returning to competition after two knee operations and will turn 40 in August. Would it be realistic to expect him to play four major tournaments – the French Open, Wimbledon, the Olympics and the US Open – in three different continents in the space of less than three months next summer? You could not imagine Federer playing any of them unless he thought he had some chance of winning.
For the moment, of course, no decisions have to be taken, though Federer normally plans his schedule more than a year in advance. Much is likely to depend on his overall fitness and the state of his right knee in particular. It might not be until he starts competing again in January that he has a better idea of how his body will be holding up.
If everything is going well, Federer might decide to keep his options open until next summer. Playing a light clay-court schedule – perhaps no other tournaments at all in the build-up to the French Open – could leave him fresh enough to play at both Roland Garros and Wimbledon, with even Halle thrown in as a warm-up tournament on grass.
Wimbledon, of course, would be the perfect stage on which to bow out. It has always been the tournament that has meant the most to Federer. And if he had the audacity to win the title there for the ninth time, might he decide there and then to call it a day? After all, one of his idols, Pete Sampras, won the title in his very last tournament, the 2002 US Open.
The Olympics, nevertheless, might also figure in Federer's retirement plans. Although the Olympic tennis tournament will have finished one week earlier, how cool would it be for Federer to carry the Swiss flag at the closing ceremony of the Games, which just happens to fall on his 40th birthday?