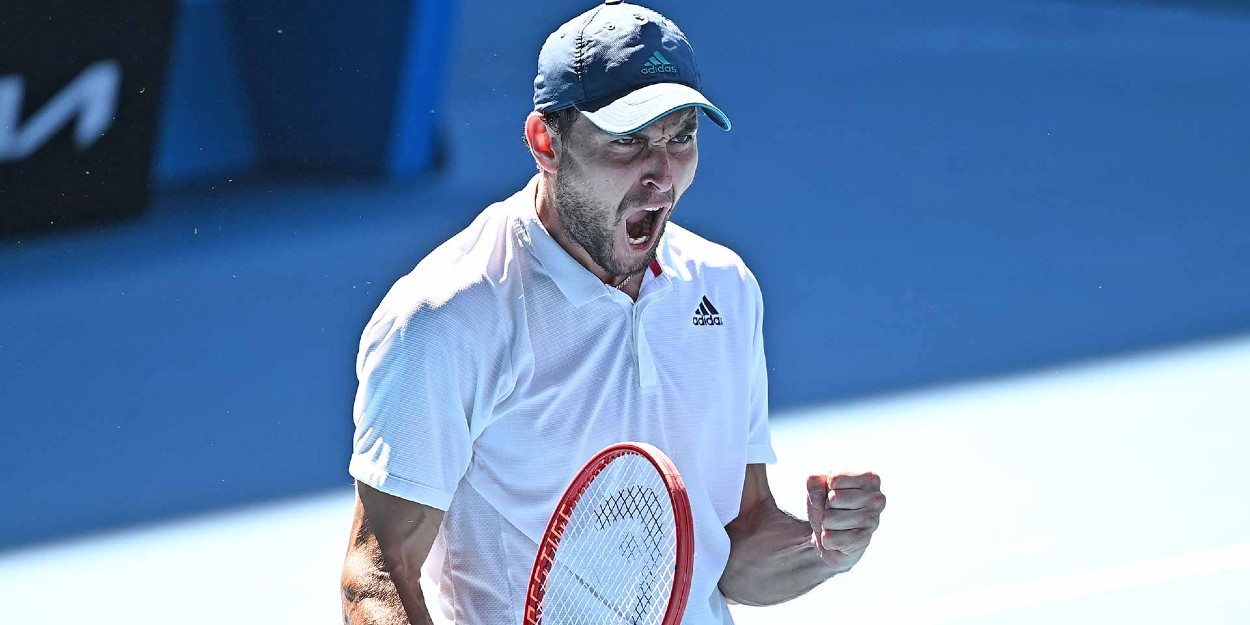 History-making Aslan Karatsev downs an injured Grigor Dimitrov to reach Australian Open semis
Aslan Karatsev beat an injured Grigor Dimitrov to make Grand Slam history at the Australian Open on Tuesday.
The Russian qualifier, who came into the tournament ranked 114 in the world, became the first man in the entire Open Era to reach an Australian Open semi-final on his Grand Slam debut.
Karatsev struggled initially against Dimitrov, losing the first set whilst barely landing a punch on the Bulgarian.
However, as the match progressed, Dimitrov started suffering from what looked like a hugely restrictive back injury, allowing Karatsev to secure a 2-6, 6-4, 6-1, 6-2 win.
"It's an unbelievable feeling," Karatsev said post-match.
"It's the first time playing the men's draw and the first time the semis.
"It was a really tough one in the beginning for me. I held my nerves. It was still tricky and then in the second set I tried to find a way to play and then the third I felt better. The heat was too much. I try to play every match."
He will now face either Novak Djokovic or Alexander Zverev in the semi-finals.