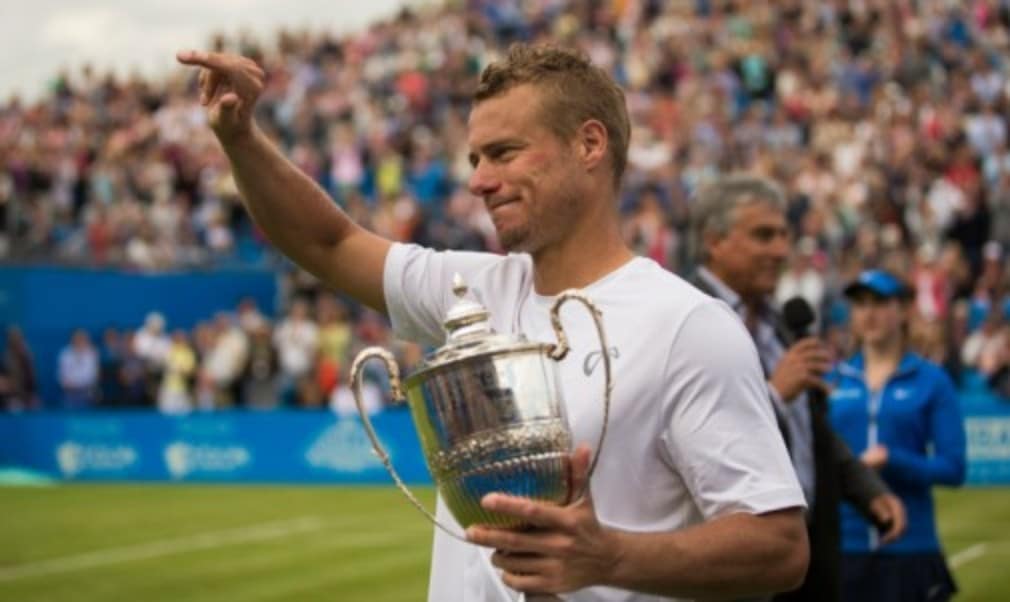 Hewitt plays final match at Queen's
Originally published on 15/06/15
The Australian, a four-time champion in west London, was left to ponder what might have been after seeing match point pass him by as Kevin Anderson rallied for a 6-7(5) 7-5 6-2 victory.
Hewitt had the chance to claim his 42nd match win at Queen's as he served for the match late in the second set, but Anderson, ranked 100 places above him, came back strongly to seal victory in two hours and 20 minutes to move into the second round, where he could face French Open champion Stan Wawrinka.
Ranked No.117 in the world, Hewitt accepted a wildcard for the ATP 500 event knowing it would be his final appearance after announcing in January that he would retire after the 2016 Australian Open.
"I have loved coming back here and playing for so many years," said Hewitt. "Most years I come back here it's one of my favourite tournaments of the year outside of the majors. It was special to come back knowing it was going to be the last one as well. I have played so many big matches in front of big crowds here over the years with big names, quality players."
Hewitt, who last won the title here in 2006 after claiming a hat-trick of titles between 2000 and 2002, will now prepare for his final appearance at Wimbledon, where he won the title in 2002.
After the match Hewitt was given a standing ovation by the crowd as he was presented with a replica trophy to mark his four titles at the event – a feat matched by only three other men – Andy Roddick, Boris Becker and John McEnroe – in the Open era.
"I knew I was always going to play one more Wimbledon," said Hewitt, who is still in the doubles draw, playing with Australian teenager Thanasi Kokkinakis. "It was always pretty much in my mind that I wanted to come back and play Wimbledon one more time, and obviously here at Queen's."