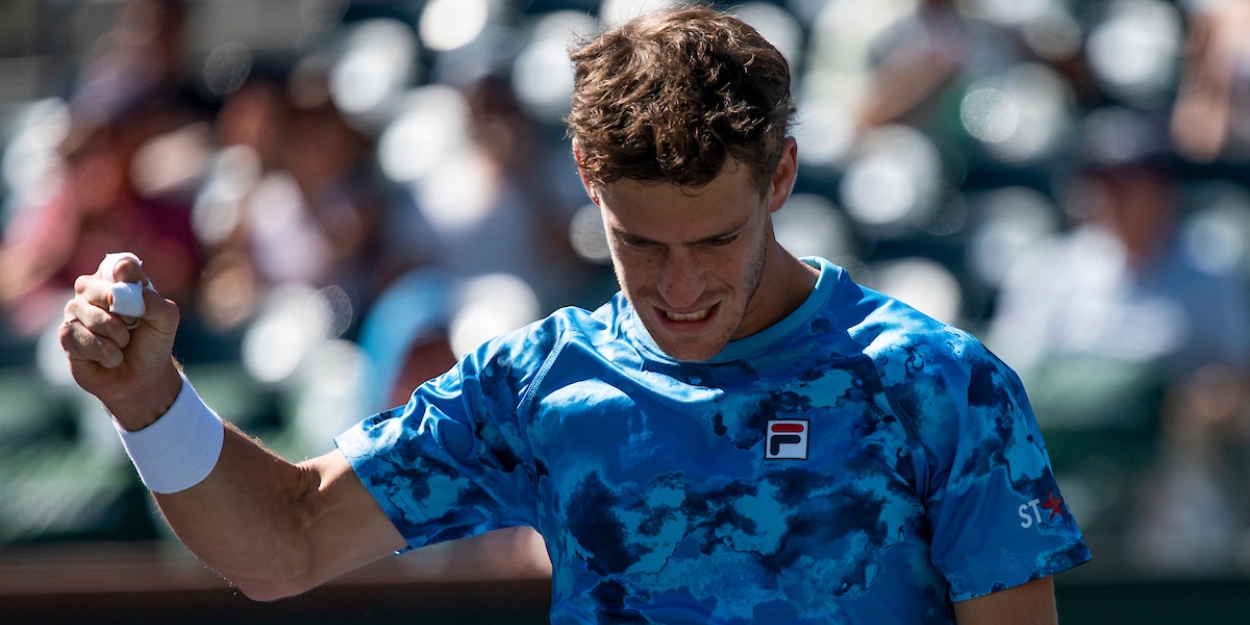 'He's so stupid, he won't stop looking at me' – Diego Schwartzman in coach spat
Diego Schwartzman got into a heated verbal altercation with a former coach of Dominic Thiem at the Vienna Open.
Argentinian Diego Schwartzman beat Gaël Monfils in an enthralling match with the Argentine winning by two sets to one, 7-6 (7-5), 4-6, 6-2. This result sees Schwartzman progress to the quarter-finals where he will face Frances Tiafoe.
However, tempers flared after Günther Bresnik was accused of constantly staring at Schwartzman and jeering the Argentine. During the match, Schwartzman, who is a good friend of Thiem's, confronted opponent Monfils' current coach.
"He is so stupid. He doesn't stop looking at me," Schwartzman shouted.
To which Bresnik retorted, "but why are you talking to me?"
"I have confidence with Bresnik so I asked him why he is clapping me and saying 'bravo' to my face. I don't want a discussion," Schwartzman said after the umpire Carlos Bernardes had defused the situation.
Bresnik, now coaching Monfils, is the former coach of Thiem, a good friend of Diego. They used to spend a lot of time practicing together (with Bresnik as well), so they know each other.

Thiem/Bresnik relationship ended in court, though. https://t.co/Z9cmNOeFzO

— José Morgado (@josemorgado) October 28, 2021
Thiem and Bresnik parted ways in 2019 and have endured a tumultuous history ever since their split, with the two reaching an out-of-court settlement after Gunther sued Thiem for more than €450,000.
Bresnik had known Thiem since he was just three years old and had been his coach since Thiem was eight.
Bresnik has also published a book titled 'The Dominic Thiem Method'. Outlined in the book were Gunther's intensive training regimes and carefully plotted strategy for Thiem's career path trajectory.
The coach's training methods had been criticised for being too demanding, with it being thought that Thiem was competing in too many tournaments. One of Bresnik's training techniques involved Thiem having to run home from the Austrian woods with weights tied around his waist.
Following the break-up, Bresnik thought that Thiem and his father lacked loyalty and owed everything to him, while Thiem accused Bresnik of megalomania.
Thiem has been coached by former ATP top 10 Nicolás Massú since 2019, after Thiem split from Günther.