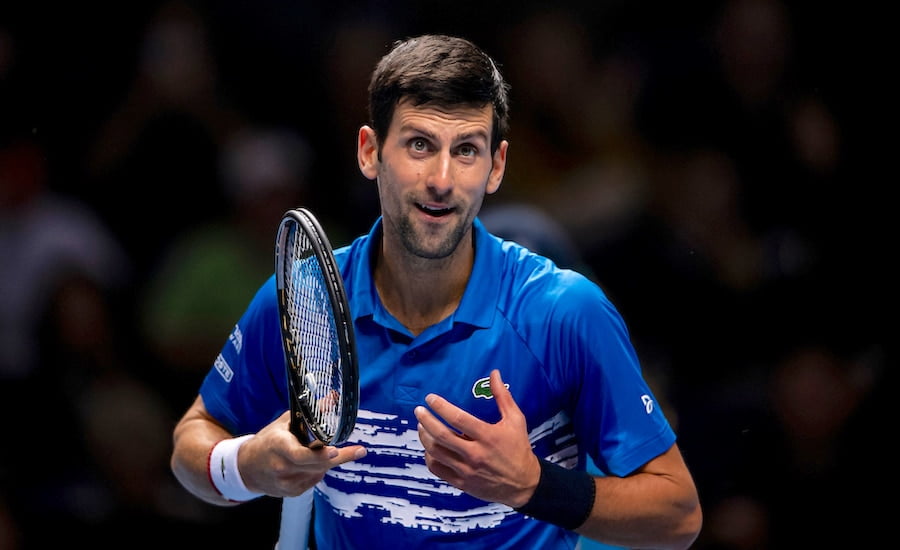 "He's definitely the next star" Novak Djokovic identifies the future of tennis
Novak Djokovic is one of the greatest tennis players of all time but he's not blinkered to the fact that his career won't last forever and there are new players waiting to take over, with one name in particular that stands out
Novak Djokovic says that Italian 'Next Gen' champion Janik Sinner is the next star of world tennis and the player that fans will follow.
Djokovic was speaking after victory in his first match of the ATP finals against another Italian Matteo Berrettini when he was asked about Sinner. The serb said, "Sinner, yeah, congratulations to him for win of Next Gen Finals in Milano. I saw that. It was very impressive win against de Minaur that is finalist last year and already, I can say, is experienced player even though he's young but he's had a great season. And for Jannik to win that comfortably, it's really impressive, at home in Italy.
"I think NextGen Finals tournament is a great way to launch young tennis stars, you know, in the world of tennis. So he's definitely the next star that people will look at, will follow.
"I know him from before. I have practiced with him more than few times in Piatti Academy in the past several years, and he's always been very, very dedicated young man, very respectful, and he's in good hands because Riccardo is a good coach, he used to be my coach, as well. I'm sure they know what they are doing, and the results are showing that."
Novak Djokovic will play Dominic Thiem today in his second match at the ATP Finals with both players knowing hat a win is likely to see them through to the semi finals of the year end tournament.
Look ahead to the rest of the tennis year with our guides to every tournament on the ATP Tour and WTA Tour. Can't visit the tournaments you love? Read our guide on how to watch all the ATP Tour matches on TV. For more news, explore Tennishead magazine here or subscribe to our free email newsletter here.