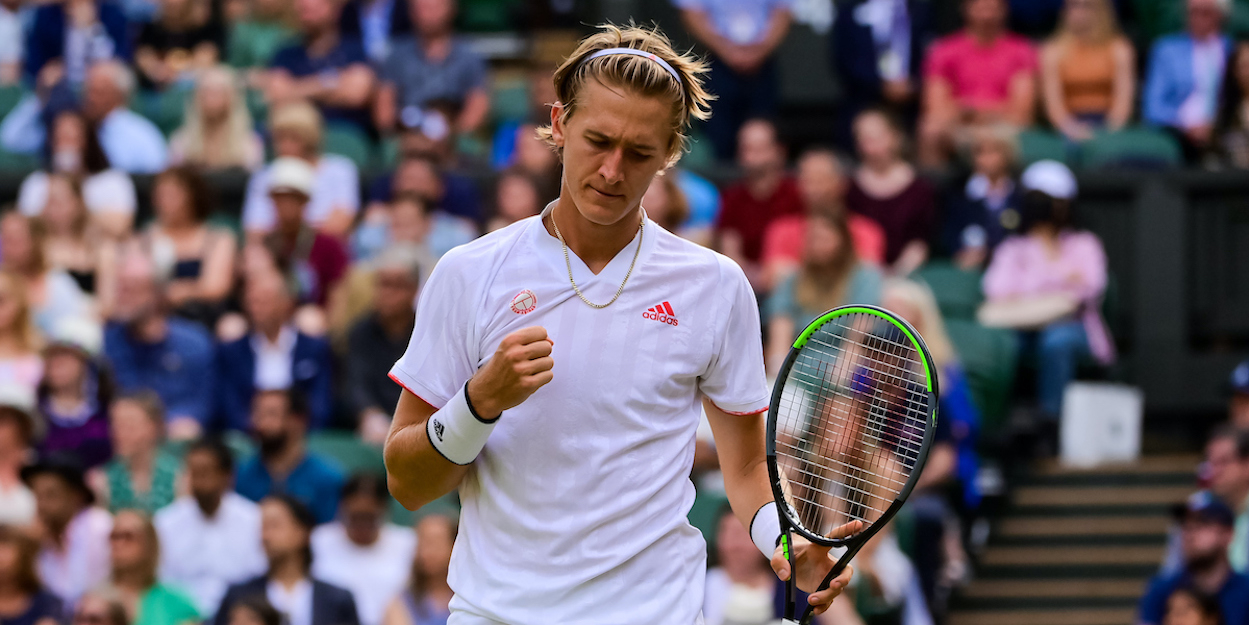 'He's been awesome' – Sebastian Korda reveals help of Grand Slam legend
Following his third round victory over Dan Evans, American star Sebastian Korda revealed how the help and guidance of a Grand Slam legend has been invaluable. 
The 20-year-old American defeated the British No 1 in four sets 6-3, 3-6, 6-3, 6-4 to book a place in the fourth round and described his experience on Centre Court as 'incredible'.
Korda, who is into his first fourth round at Wimbledon, credits his progress to his sporting family including father and 1998 Australian Open champion Petra Korda, though the 20-year-old has also teamed up with Andre Agassi.
"I've been talking with Andre for probably about a year now," said Korda.
"We started around this time last year. My Dad kind of set it up. He's been awesome. We spent 14 days together in [Las] Vegas. He welcomed me into his family.
"We talk every single day, every single match about how I'm feeling, what I should do. But the most important thing he told me yesterday was just to enjoy it. 'It's your first time on Centre Court at Wimbledon, just enjoy it, embrace it, have a lot of fun.'"
The American also thanked his family, who have been a key part of his tennis journey as the 20-year-old states he took a 'different' path to most tennis players.
"I wasn't expecting all this, I guess you could say, success so early," said Korda.
"My parents were always so big into just baby steps… I have them to thank, because the journey I took is a lot different than everybody else. I think I appreciate things a little bit more because I've been at the lowest level of tennis, I've built my way up."