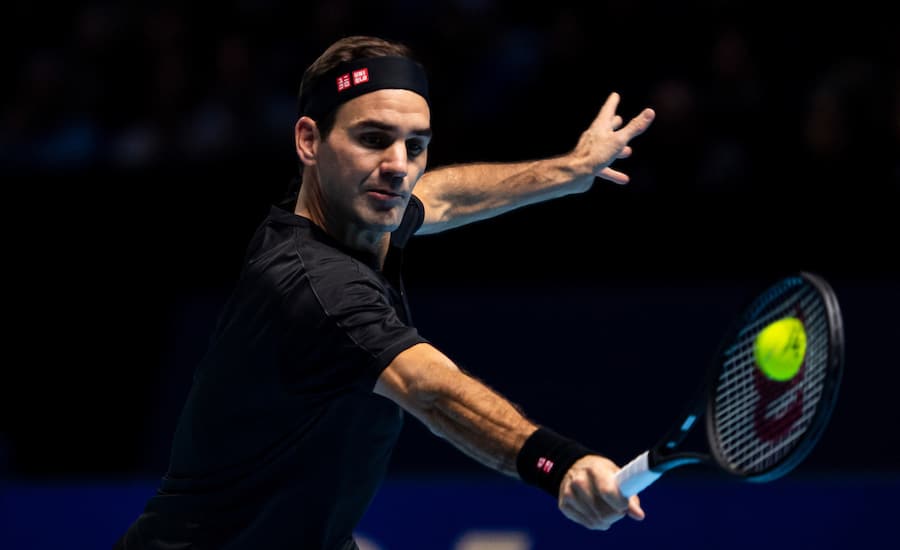 'He's an exciting player' – Roger Federer makes surprise tip ahead of Australian Open
Roger Federer has named three players he expects to challenge rivals Rafael Nadal and Novak Djokovic for the Australian Open title this year, with Denis Shapovalov a surprise inclusion.
The Australian Open was the last Grand Slam title that Federer won, back in 2018, and he is hopeful he can repeat that trick in Melbourne when action gets under way later this month.
He knows that to do that he will likely have to go through at least one of established rivals Nadal and Djokovic, who are the current top two in the world and the two finalists last season.
However, he also sees some challenges coming from elsewhere in the draw, particularly an ever-increasingly impressive crop of younger players.
"Both guys [Nadal and Djokovic] when they are injury-free they are always tough to beat," he said.
"I think the win from [Stefanos] Tsitsipas at the World Tour finals [in November] was a big one. That was a huge step forward after he beat me here [at the Australian Open] last year.
"He had a great run here. [Daniil] Medvedev has obviously had a great run. Shapovalov is a very exciting player as well."
Tsitsipas knocked Roger Federer out of the Australian Open last season, and also defeated him en-route to winning the ATP Finals title in November.
Medvedev, meanwhile, narrowly lost the US Open final to Nadal back in September, and was the breakout star of the season.
Keep up to date with all the action at our tennis news section. Win amazing tennis prizes by entering our competitions. Learn more about your favourite players including Roger Federer, Rafa Nadal and Novak Djokovic. Check out the latest kit in our tennis gear reviews. Receive regular updates with our legendary newsletter or read in depth features with stunning photography in tennishead magazine. Can't visit the tournaments you love? Check out our guide on how to watch tennis on TV. Don't miss a thing with our Live Scores service. Follow tennishead on social media at Facebook, Twitter, Instagram & YouTube