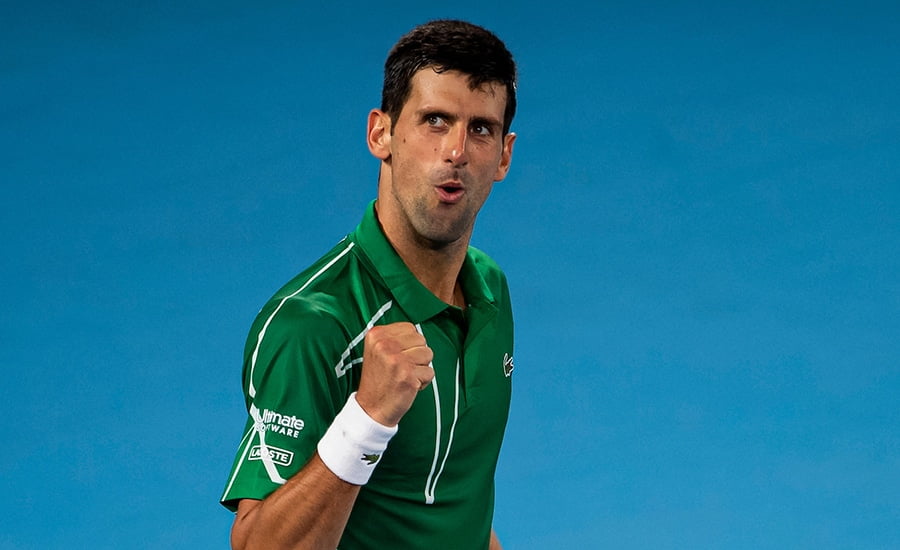 'He's a powerful player!' – Novak Djokovic unconcerned by Australian Open first-round blip
Novak Djokovic was happy to credit Jan-Lennard Struff after he unexpectedly dropped a set en-route to winning his Australian Open first-round match.
Djokovic was his usual dominant-self for most of the opening two sets, but he had to face a resurgence from Struff in the third, forcing it into a fourth set.
However, taking a set from the world number two seemed to take everything out of Struff, and Djokovic ruthlessly took advantage to claim a 7-6, (7-5), 6-2, 2-6, 6-1 win.
"I thought I started off well," said Djokovic. "I was a break up in the first set, [then] he came back.
"Second set I played really well then he turned it around. He was not missing much and putting a lot of first serves in
"Credit to him for fighting, he's a very powerful player. He brings a lot of strength in his shots on the court, so congratulations for a great match from him.
"It's great to be back in this arena that has a very special place in my heart. This has been by far my most successful court in my career. I love coming back to Australia."
Keep up to date with all the action at our tennis news section. Win amazing tennis prizes by entering our competitions. Learn more about your favourite players including Roger Federer, Rafa Nadal and Novak Djokovic. Check out the latest kit in our tennis gear reviews. Receive regular updates with our legendary newsletter or read in depth features with stunning photography in tennishead magazine. Can't visit the tournaments you love? Check out our guide on how to watch tennis on TV. Don't miss a thing with our Live Scores service. Follow tennishead on social media at Facebook, Twitter, Instagram & YouTube