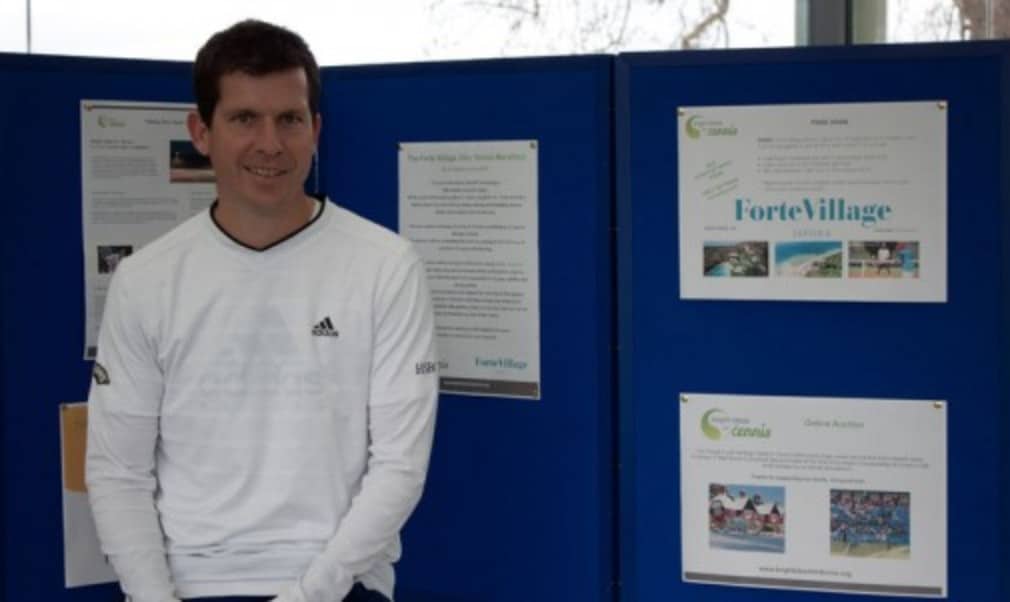 Henman supports Bright Ideas for Tennis
Originally published on 14/02/14
The brainchild of former world No.170 Danny Sapsford, the small charity with big ambitions helps to support UK tennis clubs by increasing participation and improving facilities.
While Andy Murray and Co. were in San Diego pulling off an historic Davis Cup victory on US soil, former British Davis Cup players such as Henman and Jeremy Bates were taking part in The Forte Village 24hr Tennis Marathon at the National Tennis Centre in Roehampton.
With the help of 12 tennis clubs from around Surrey, who are all raising funds to improve their facilities, from new floodlights to refurbishing their clubhouse, Sapsford and former county player Stuart Rhodes played for a full 24 hours and helped raise £36,000.
To cap off the event, Sapsford and Rhodes then took on Henman, who partnered auction winner Michael Jones from Richmond LTC, in an exhibition doubles match.
"It was a fantastic event that went better than I could have hoped for," Sapsford said. "Everyone had a great time and we've raised a huge amount of money that will help to improve tennis club facilities in the UK. This will benefit not only club members but the local communities as a whole encouraging more people to play more tennis."
"I am delighted to be supporting Bright Ideas for Tennis," Henman said. "Inspiring players of all ages and abilities, raising participation levels and improving facilities are fundamental to improving the overall standards within the game and this is exactly what Bright Ideas are doing. I share their passion and commitment towards these goals and I look forward to helping them in the future."
Sapsford has now set his sights on hitting the £50,000 mark. With the help of Forte Village, voted the World's Leading Resort for the last 16 years, he has now launched another fundraising initiative.
"Forte Village have kindly donated a holiday for two to their wonderful resort," he said. "We are selling 100 raffle tickets at £50 each to try to hit our £50,000 target."
If you fancy a four-night stay for two people (half-board) at the five-star Forte Village in Sardinia, click here or email [email protected].
For more information about Bright Ideas for Tennis click here or to donate to their fundraising efforts, click here.