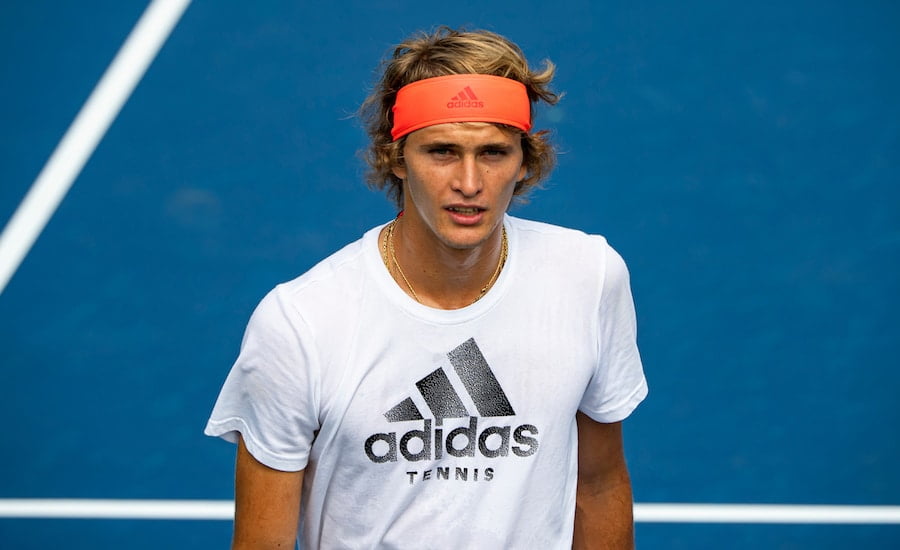 Heated debate over Alexander Zverev decision to play Federer exhibition instead of Davis Cup
Alexander Zverev had previously announced he wouldn't play Davis Cup in 2019 but now he's chosen to play in a friendly match against Roger Federer in Mexico in the same week
Fans of Alexander Zverev have reacted strongly to criticism of him regards a recent announcement that he will now play against Roger Federer in a friendly instead of playing in the Davis Cup on November 23rd.
Zverev has been a vocal opponent of the new format for the Davis Cup since it was acquired and re-formatted by a new company headed up by Spanish footballer Gerard Pique. Zverev had previously been quoted as saying about the new format for the Davis Cup, "I don't like the new system at all. I would like it to be said after one or two years: 'Very well, this does not work as well as previously thought, and that the old home game system could really be recovered."
Zverev will now play in 'The Greatest Match' that will take place on November 23rd in Mexico. Zverev is now managed by Team 8, a new athlete management company set up by Roger Federer and his own long term agent.
However, tennis fans on Twitter are undecided as to whether this is the right decision with some fans criticising Zverev for seemingly looking to earn money from an exhibition when he could be representing his home country Germany at the Davis Cup. Other tennis fans disagree saying they also think the new format of Davis Cup isn't ideal and that Zverev can do what he likes with his time off. Here's a selection of the conversation on Twitter: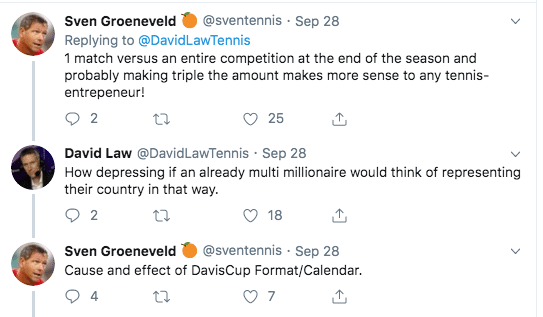 Look ahead to the rest of 2019 with our guides to every tournament on the ATP Tour and the WTA Tour. If you can't visit the tournaments you love then do the next best thing and read our guide on how to watch all the ATP Tour matches on television in 2019. To read more amazing articles like this you can explore Tennishead digital magazine here or you can subscribe for free to our email newsletter here