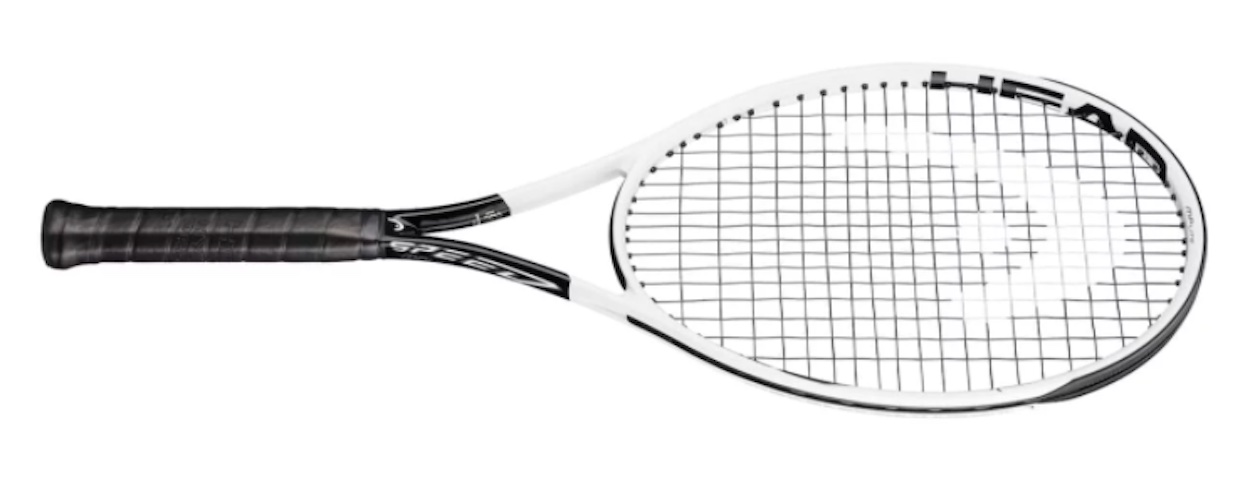 Head Speed MP 2020 buyers guide
Head have recently launched the Head Speed MP 2020 which aims to improve the performance of players who typically have a fast swing and base their game around power and control from the back of the court.
At a slightly lighter weight than the Speed Pro, this racket will allow you to swing through the ball with increased racket head speed. Weighing 300 grams with an open 16/19 string pattern, the racket is also effective at delivering a mixture of spins, as well as providing that stability which many advanced players look for in the modern game. This racket has been made under the influence of current world number 1 Novak Djokovic. The Serbian star is known for his aggressive baseline play, meaning this racket suits his game style exactly.
Background:
Head are an extremely well recognised sports manufacturer within the world of racket sports. As well as being known in tennis, they are also present in sports such as badminton and squash. Previously endorsed by star players such as Andre Agassi as well as current British star Andy Murray, who has used the Head Radical throughout his 3 time Grand Slam winning career.
According to the manufacturer's, the Head Speed MP 2020 "offers the perfect blend of flex and stability with an enhanced energy transfer from racquet to ball". Launched towards the beginning of 2020, this racket could suit a player looking for assistance with power without compromising on control and stability.
Technology: 
This racket utilises a mixture of technology, which assists in improving the rackets performance and bringing the Head Speed MP's main attributes to the forefront. As featured in a large majority of Head rackets, the Graphene 360+ technology allow 'optimized energy transfer' by strategically placing graphene within the racket. To add to this, the 'spiralfibre technology' allows for greater flex and a clean impact feeling by inserting twister fibres in the shoulder area.
Specifications:
 Head Speed MP 2020
R.R.P = $282/£200
Weight = 300g
Head size = 100 sq in
String pattern = 16/19
Conclusion:
Overall, the Head Speed MP 2020 could be suited to a player who enjoys dictating points with an aggressive game style. While providing a great amount of power, the racket doesn't compromise on control or stability thanks to the utilisation of Graphene 360+ technology, which assists in bringing enhanced flex and clean impact on impact.
Buy this racket:
Head over to our favourite online specialist tennis retailer All Thing Tennis and you'll receive a superb 5% discount when using coupon code: TENNISHEAD5 at the checkout