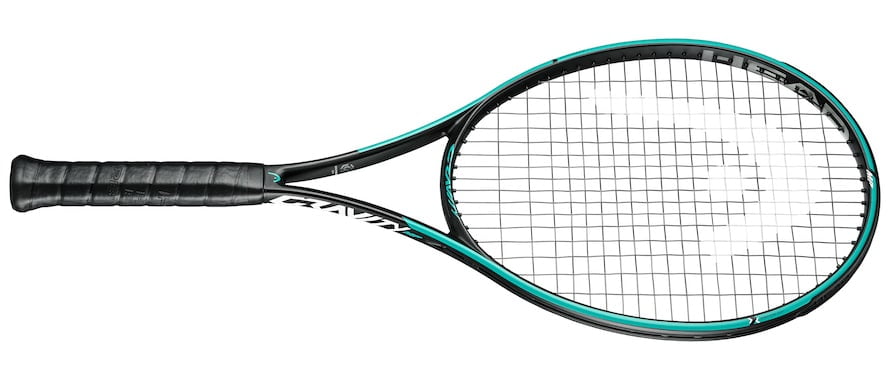 HEAD Gravity MP 2021 buyers guide
HEAD are aiming to attract younger players with their HEAD Gravity 2021 and have said, "the Gravity rackets are engineered to support the playing style of the aggressive next generation"
This racket is the latest Gravity model and promotes aggressive, attacking tennis. To add to this, HEAD area also targeting the future tennis generation with future hopefuls Alexander Zverev and Alexander Rublev both endorsing the racket on the ATP Tour this year.
Background
Launched earlier this year, the HEAD Gravity 2021 presents a thinner elliptical beam allowing extra feel in all areas of the court. The large sweetspot, as featured in other HEAD racket ranges, is placed higher up the string bed, where young pros are looking to strike the ball in the modern game, creating potential for an extremely forgiving and powerful racket. HEAD are a well-established racket brand, with half of the worlds current ATP top 10 choosing to use a HEAD racket, most notably the world number one Novak Djokovic endorsing the HEAD Speed.
Technology
The HEAD Gravity 2021 presents the latest up to date technology. The Graphene 360 material, which is an ever present feature in many HEAD racket ranges since its introduction in 2018, is positioned in the shaft of the racket and extends throughout the racket head. To add to this, the innovative spiralfibres allow enhanced flex and a clean impact on connection with the ball, aiding power as well as control on the court. The added flex groove technology "softens the cross section geometry in the shoulder area for enhanced impact feel".
Specifications
HEAD Gravity MP 2021
R.R.P. = $240/£296
Head Size = 100 sq in
Weight = 295g
String Pattern = 16/20
Overall
The new HEAD Gravity range aims to attract the player who enjoys dictating points and making the first move in each rally. The enlarged sweetspot aids attacking tennis, ensuring a forgiving yet powerful racket. Could this be the racket you have been looking for?