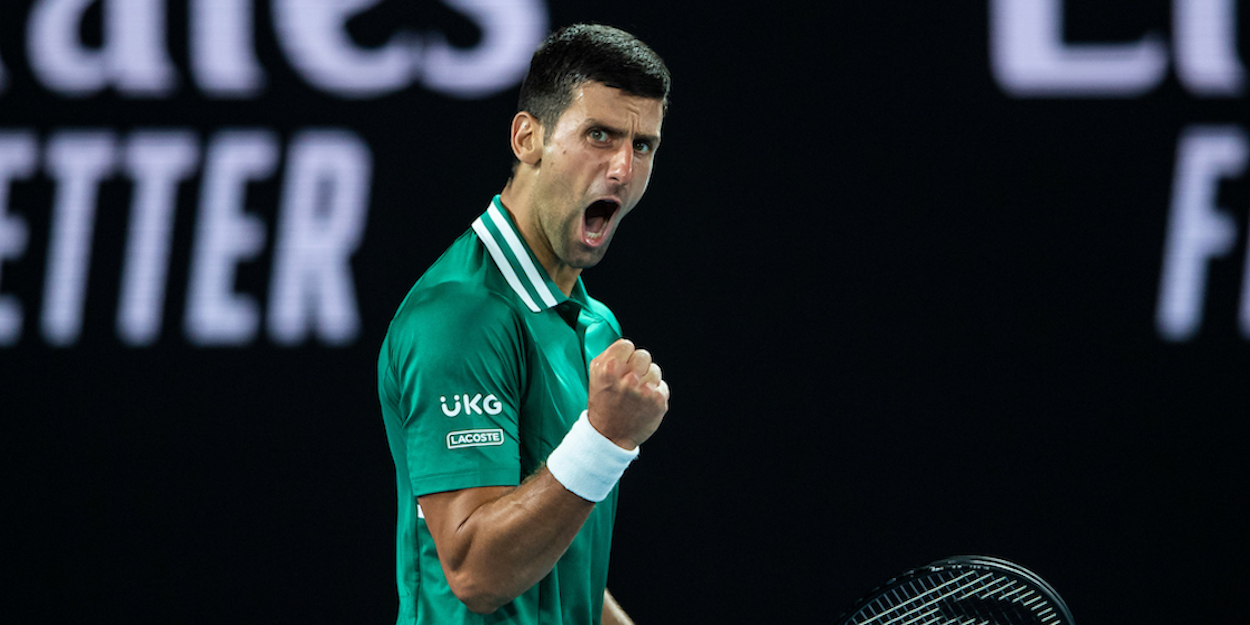 'He is the most complete player,' Holger Rune enthused after practising with Novak Djokovic
Rising Danish star Holger Rune recently seized the opportunity to practise with Novak Djokovic in Monte Carlo, with the teenager coming away in awe of the Serbian legend. 
After Novak Djokovic pulled out of the Miami Open, Holger Rune quickly jumped to reach out to Australian Open champion to ask for a hitting session. Djokovic obliged, with the two practising together in Monte Carlo this past week.
"Every time i practice with Top-10, I get so much inspiration," Rune told JuniorTennis Italia. "They have so many strengths that I can learn from and at the same time they are all cool guys who love tennis like me," he added.
"I measure my tennis against them and I feel there's a lot lo learn but I am not that far away."
The Dane then moved onto the topic of his practice partner, speaking on Djokovic beyond just his on-court prowess.
"When I practised with Djokovic, I understood that he's not strong in tennis only," Rune stated. "He is the most complete player I have ever met both mentally and physically, I understand why many players have a hard time beating him.
"I left the court in Monte Carlo with so much inspiration and I wrote down a lot of things I want to improve in the next weeks.
"He showed me what it takes to become and be number one: it's not just passion and good tennis, it's so much more."
View this post on Instagram
Holger Rune is only 17-years-old and currently ranked at a career high 317 in the world, recently recording his first ATP tour level wins in Santiago, Chile. His best junior result came on the clay of Roland Garros, winning the Boy's Singles in 2019.
"I think many players have the tennis to become number one but to be number one for such a long time as Djokovic, Federer and Nadal did, it's beyond next level.
"I want to master this, this is fascinating."