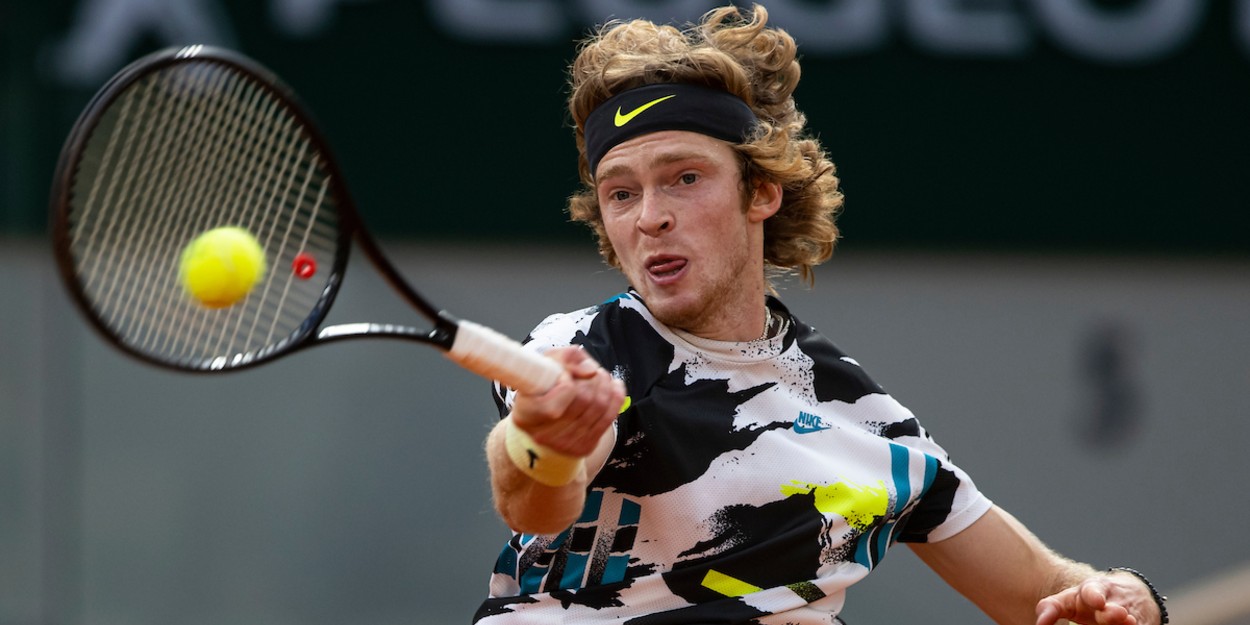 'He is just amazing right now' – Medvedev heaps praise on compatriot
World No. 8 Andrey Rublev yesterday claimed his fifth title of the 2020 season by winning the Vienna Open, making this year his most successful to date. Following that victory, fellow Russian and good friend Medvedev has been vocal in his praise of the young breakout star.
Speaking at a pre-tournament media event for the upcoming Paris Masters this week, Medvedev was quick to praise his friend, claiming that Rublev was "on top of his form, with a lot of confidence… he's just amazing right now".
Rublev has now won 3 of his last 4 tournaments. In the process, he was greatly improved his record in career finals, with wins to losses now standing at 7-2. Remarkably, last week's triumph in Vienna also meant that the young Russian has matched Djokovic's number of wins this season, with 39 victories and just 7 losses.
Medvedev claims that hard work when he was young has paid off for Rublev, "he worked so hard for all his life, especially when he moved to Spain".
However, while supportive of his fellow countryman, Medvedev is also wary of the potential threat the rising star now holds and hopes for a dip in form from Rublev should the two meet – "hopefully he can continue his form as much as he can. Of course not when he plays against me."
With both players appearing at the Paris Masters this week, the tennis world might well be treated to a match-up between these two young stars.