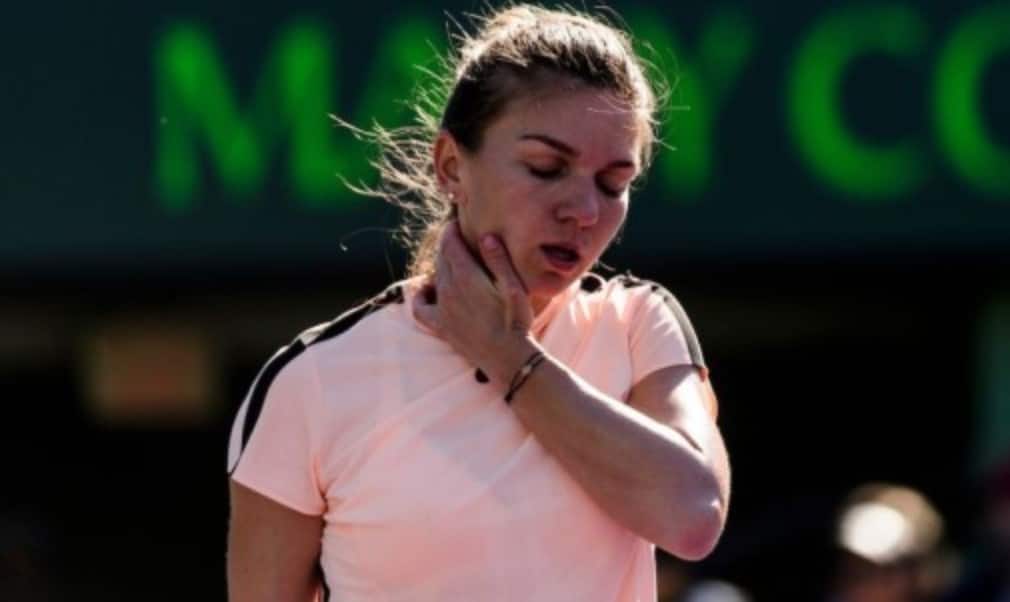 Halep wins Roland Garros
Originally published on 09/06/18 00:00
The wait is over. The world No 1 Simona Halep now has a Grand Slam title to her name. On Saturday at Roland Garros the Romanian defeated Sloane Stephens 3-6 6-4 6-1 in two hours and three minutes to take the prize that had eluded her in her three previous Grand Slam finals.
There were plenty of neat facts that suggested Halep should win. It has been 40 years since a Romanian woman triumphed here – when Virginia Ruzici won in 1978. It was 10 years since Halep won the Junior Girls championship here in 2008. It was also one year since Halep stood at the end of the match stunned in defeat by the unseeded Jelena Ostapenko.
So, this afternoon when the Romanian looked like she was still in the locker room as Stephens raced into a set and a break lead, even the most hardened neutral heart surely couldn't help but hope the World No 1 could turn the match around.
And she turned it on, in emphatic style, winning the second set and taking the final set for the loss of only one game in 32 minutes.
At the end of the match she made her way to her box to embrace her team and family. The biggest embrace was reserved for Darren Cahill, the coach who left his player briefly after she lost to Britain's Jo Konta in Miami in 2017, on the basis of her attitude, because he knew she had oodles of talent but observed she was too negative.
The pair were however re-united in Paris in 2017 when she said. "I knew that my attitude was the only one thing that I had to change to have him back. So I work hard, and I changed."
Fast forward to Paris one year on and the big prize is finally a very gritty Halep's. Perhaps a little bit of it belongs to Cahill, the Australian who is considered to be a bit of a super-coach and has previously worked with Lleyton Hewitt and Andre Agassi.
"Last year it was tough to talk because I lost this match, but now it's really emotional to talk as the winner," Halep said on court after Saturday's match.
"I've been dreaming of this moment since I was 14. Thank you guys for supporting me. It was an amazing atmosphere. I wanted this trophy to be here in France."
Halep joins a list of five women who have all won one Grand Slam title; Caroline Wozniacki, Sam Stosur Sloane Stephens, Francesca Schiavone and Jelena Ostapenko. But perhaps this is just the start for Halep, now the monkey is very firmly off her back.
Here is the talented player who is ranked World No1.  The 26 year-old who has 16 career titles to her name. Perhaps now her Grand Slam time has finally come she will be freed to win more.