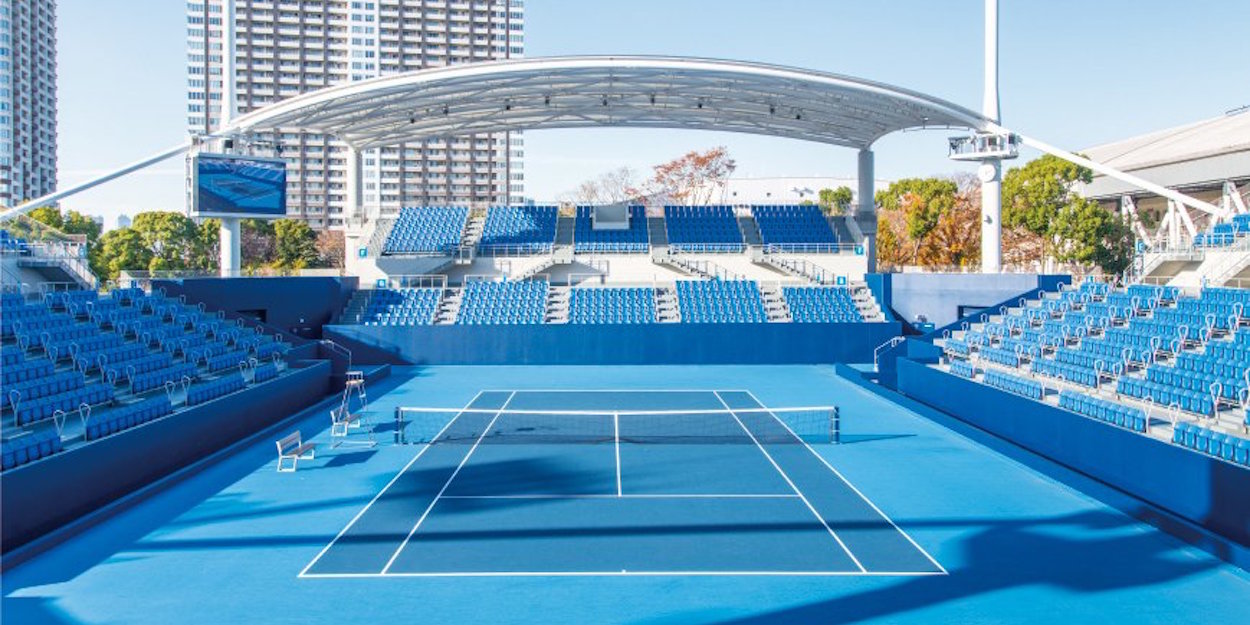 Guide to the Tokyo Olympics tennis
Taking place just 13 days after the completion of Wimbledon, the Tokyo Olympics tennis will be one of the hottest tickets in sport. Here Tennishead guides you through the 2021 event
How the line-up is decided
The Tokyo Olympics tennis qualification is overseen by the International Tennis Federation. Each country can send a team comprising a maximum of six men and six women. Each team can include up to eight singles players (four of each sex) plus four doubles teams (two of each sex).
Entry is decided by players' positions in the world rankings on June 7 after the French Open. All players have to be "in good standing" with their national federation and must have played in a specified number of Davis Cup or Fed Cup ties during the period since the last Olympics. However, some discretion is allowed taking into account factors such as injury or a particular country's strength in depth.
Men's and women's singles
Fifty-six men and 56 women will receive direct acceptance into the singles events according to the world rankings as they stand on June 7. However, this does not necessarily mean that players will have to be ranked in the world's top 56. Players ranked in the top 56 but who have four or more other players from their country ranked higher than them will in principle not be selected.
Both the men's and women's fields will also include eight "ITF places". Some of these go to winners of regional events, such as the African Games or Asian Games. One place is also available in each singles event for a former Olympic tennis gold medallist or Grand Slam champion who does not otherwise qualify but is still ranked in the world's top 300. This could provide a route into the event for Andy Murray, who won gold in 2012 and 2016.
Men's and women's doubles
Each field will consist of 32 teams, comprising 31 direct acceptances, according to the world rankings, and one place for the host nation.
Mixed doubles
The field will consist of 16 teams, comprising 15 direct acceptances, according to the world rankings, and one place for the host nation. Mixed doubles teams will be selected from players who have already been accepted for the singles and/or doubles events.
Tournament schedule
The Tokyo Olympics tennis event starts on July 24 and ends on August 1. Finals and bronze medal matches will be played from July 30 to August 1.
The venue
Matches will be played at Ariake Tennis Park, an existing facility which has been upgraded for the Games. The total capacity for the venue is 19,900. The main court is the Ariake Coliseum, which seats 10,000 and has a retractable roof. A new second court has been built specifically for the Games.
Paralympics
The Paralympics will be held in Tokyo from August 24 to September 5. The wheelchair tennis event will take place at Ariake Tennis Park between August 27 and September 4.