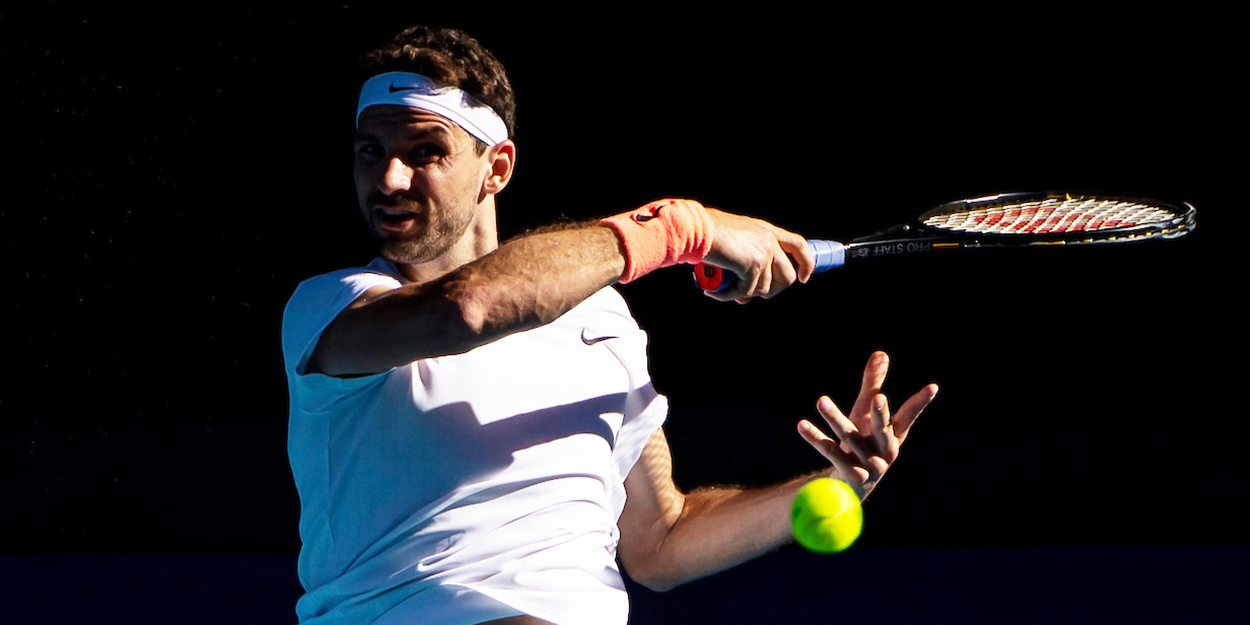 Grigor Dimitrov reveals extent of injury, explaining: 'I couldn't put my socks on'
Grigor Dimitrov has revealed he was unable to put his socks on during his Australian Open defeat to Aslan Karatsev.
Dimitrov started the quarterfinal strongly, but quick deteriorated after winning the opening set before requiring a medical time-out.
It quickly became apparent that the Bulgarian was suffering with a back injury, and he was unable to overcome it before crashing out of the tournament in four sets.
"There's no point in hiding anything," Grigor Dimitrov revealed after the match. "It started yesterday on a regular movement.
"Then it happened early in the match, it kept progressing and was unstoppable. It was his day. Now let's move on. That's sport."
"I couldn't put my socks before the match. So I knew it would be tough.
"I gave it a try because of Grand Slam, adrenaline, I was in a very good shape before. [I've] rarely been so well in a Slam."
"Once again, it's sport. Respect to the guy (Karatsev), always struggling, doing what he was to do."