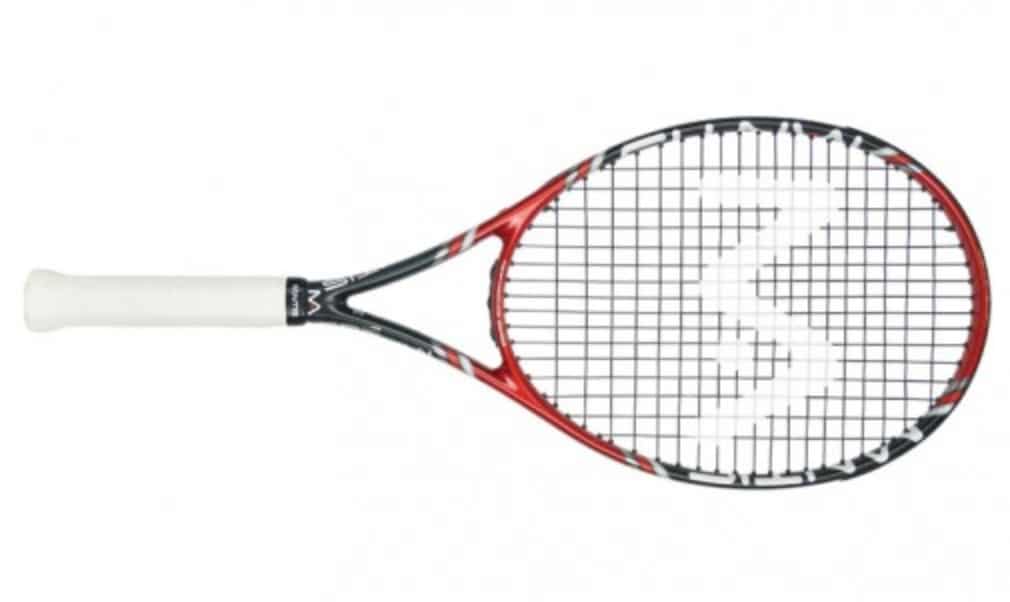 Great value rackets
Originally published on 18/09/15
When Martin Aldridge launched MANTIS Sports International in 2009 his objective was to bring to market high quality rackets at reasonable prices. Fast forward to 2015 and the British brand has delivered some excellent products.
For advanced players the MANTIS 300-II had a warm reception earlier this year from the tennishead racket testers.
"Players capable of generating their own power will certainly make the MANTIS sing, and it performs admirably both when attacking the net and defending from deep behind the baseline – no shot feels beyond its repertoire, though players looking for Nadalesque levels of spin should look elsewhere. There are heavier rackets in the MANTIS range but the 300 more than holds its own and does not leave you feeling sapped after a half-dozen sets"

(Tennishead July 2015)
WIN! Tennishead is offering one lucky person the opportunity to win a MANTIS 300-II racket. Click here for your chance to win.
For intermediate club players the MANTIS 285 received the tennishead racket testers' Best Value award in June 2015
"For those on the lookout for a lightweight version of an advanced racket, the 285 is a solid option – and 'solid' was the word our testers kept coming back to after hitting with this dependable frame. With some canny weight distribution, the drop in mass is more pronounced than the drop in power while still offering good feedback around the court. The only real drawback was the lack of stability when missing the sweet spot. Long story short: if you have got a classic, all-court game and sound strokes, the 285 will reward you."

(Tennishead June 2015)
It is not only in racket manufacture that MANTIS has excelled; the ITF recently announced the MANTIS Tour as the official ball of the Junior Davis Cup and Junior Fed Cup by BNP Paribas. The ball will also be used for the fifth year running by tennis legends at the Champions Tour Finals at the Royal Albert Hall in November.
The MANTIS Tour ball is an ITF approved pressurised ball suitable for all levels of play on all court surfaces. Made of premium woven cloth offering a high level of performance, consistency and durability, it has been created by the team at MANTIS who work closely with stringers and technicians in order to develop the best quality products across the entire product range.
To find out more about this British manufacturer and their products go to mantis-sport.com