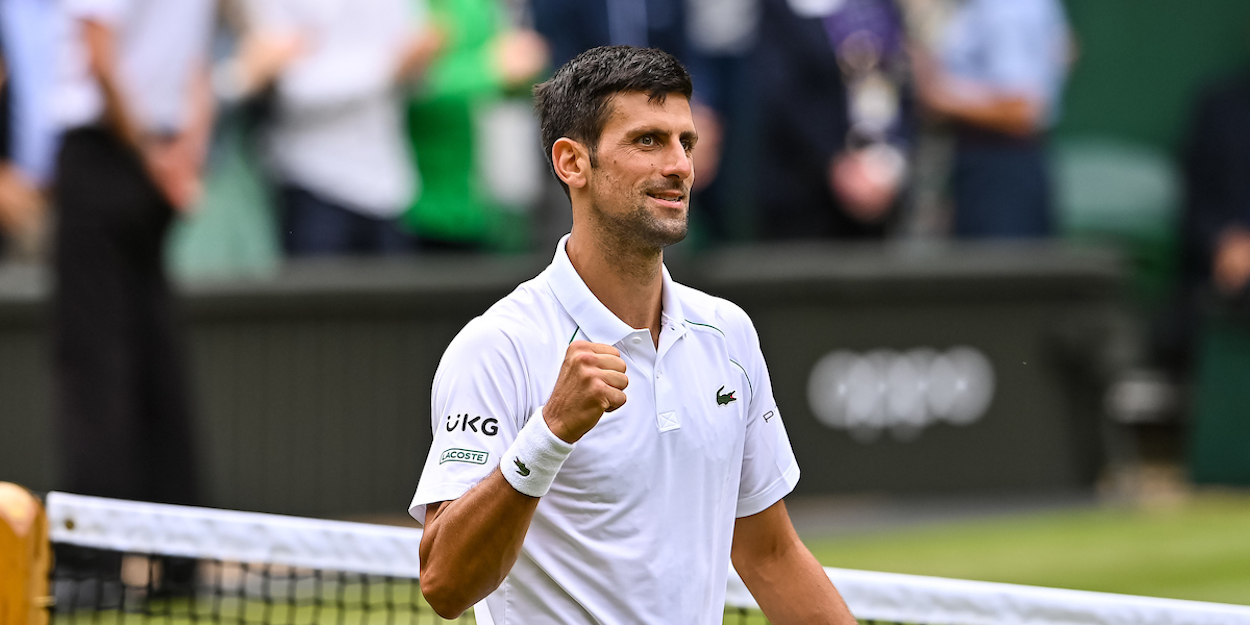 'Grand Slams are everything,' Novak Djokovic targets his 20th Major
Novak Djokovic vowed that Grand Slams are 'everything' as he eyes a 20th Grand Slam title to draw level with both Roger Federer and Rafael Nadal.
The World No 1 battled past Denis Shapovalov in straight sets 7-6(3) 7-5 7-5 to reach a 30th Grand Slam final, with only Roger Federer having reached more (31).
Ahead of his clash against Queens champion Matteo Berrettini on Sunday, Djokovic admitted that setting records and making history is what inspires him as he targets a record-tying 20th Grand Slam title.
"The most special tournament in the world for me, on this court, and there is no holding back," Djokovic said in his on-court interview.
"Once you step out, particularly at the latter stages of an event I dream of winning and the dream keeps going. I am trying to take out the maximum of my own abilities each match and see what happens.
"At this stage of my career, Grand Slams are everything and I have been very privileged to make history in the sport I truly love.
"Every time I hear there is something on the line that is historic it inspires me but at the same time I have to balance it and win only the next match."