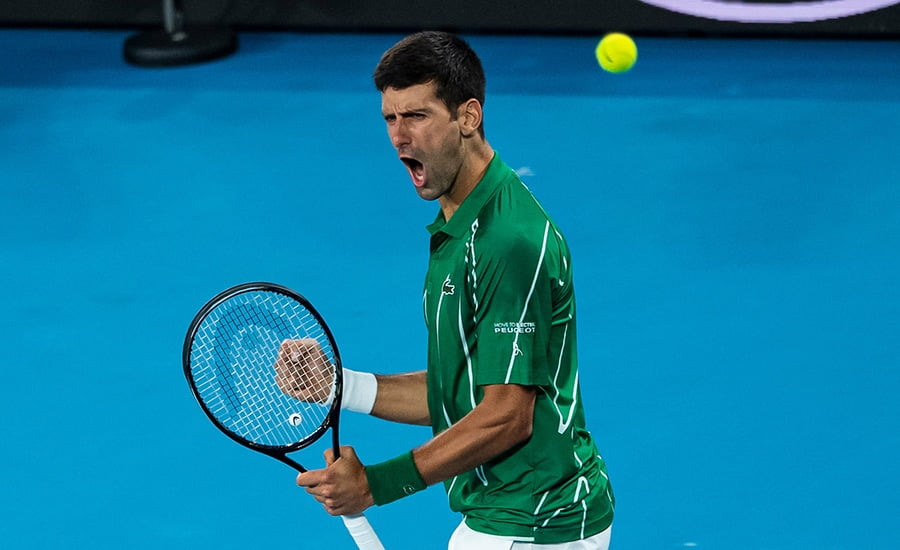 Goran Ivanisevic backs Novak Djokovic to ride 'positive enegry' and gain Roger Federer revenge
Novak Djokovic is in the perfect frame of mind to beat Roger Federer again in Australia, should he need to, says his coach Goran Ivanisevic.
Djokovic is in fine form after leading Serbia to the ATP Cup crown in Sydney earlier this month, and he was especially brilliant against Rafael Nadal in the final there.
Federer will be Djokovic's semi-final opponent at the Australian Open, rekindling memories of the Serb's incredible win in the Wimbledon final last year.
However, since then Federer has scored a dominant win over Djokovic at the ATP Finals to prove he's still capable of dismantling him on occasion.
"I think ATP Cup helped Novak a lot, help him," Ivanisevic said.
"Because the way he finished last year, for his standards, was I don't say poorly, but the match against Roger he didn't show up, mentally he didn't show up. He was a little bit down.
"The ATP Cup really lifted him. I mean, thanks to the other two guys, [Dusan] Lajovic and [Viktor] Troicki who help him.
"But he played unbelievable. The Serbian community, the support they had, was unbelievable.
"That game, he has confidence, but positive energy. He needed that positive energy. You could see that he's playing every match better and better here.
"I think if that match comes up in the semis going to be completely different match than the one we saw in Wimbledon, and especially the one we saw in ATP Finals. I don't want to see that again.
"I think Novak, they play couple of times here, and Novak beat him every time. But let's see."
Keep up to date with all the action at our tennis news section. Win amazing tennis prizes by entering our competitions. Learn more about your favourite players including Roger Federer, Rafa Nadal and Novak Djokovic. Check out the latest kit in our tennis gear reviews. Receive regular updates with our legendary newsletter or read in depth features with stunning photography in tennishead magazine. Can't visit the tournaments you love? Check out our guide on how to watch tennis on TV. Don't miss a thing with our Live Scores service. Follow tennishead on social media at Facebook, Twitter, Instagram & YouTube