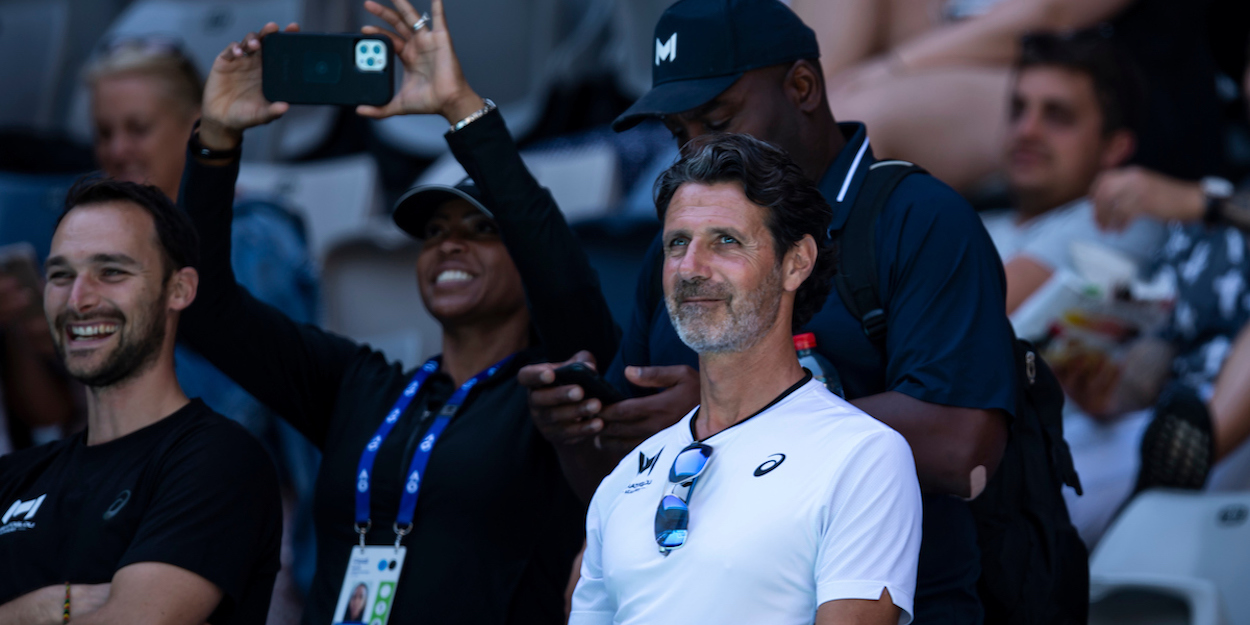 "Good players had to work as pizza delivery drivers!" Patrick Mouratoglou says lower ranked players need more help
"Even after the long shutdown, players are as tired as they have ever been" says coach to Serena Williams and tennis entrepreneur Patrick Mouratoglou. "Stress levels have risen as a result of the uncertainties over Covid testing and the condensed tournament schedule"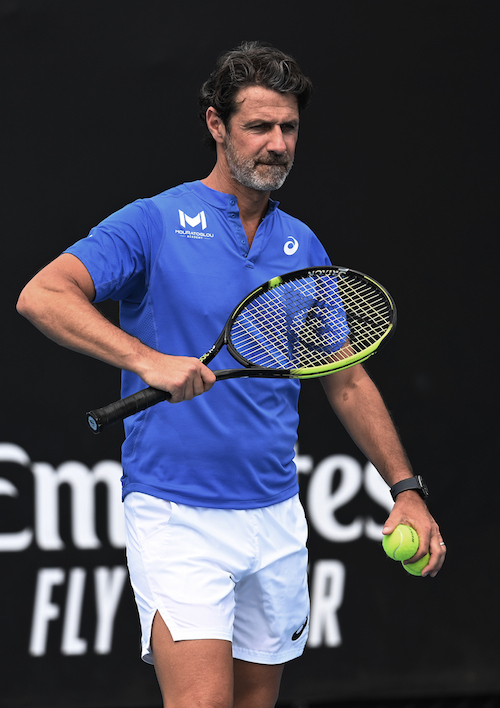 Patrick Mouratoglou is the President and Founder of the Mouratoglou Academy in France where he's personally guided the careers of players including Stefanos Tsitsipas and Coco Gauff. Tennishead spoke to him before he left to travel to the 2021 Australian Open. Patrick said,
This has been an extraordinary year in tennis. For nearly six months there were no tournaments anywhere on the ATP and WTA circuits, yet by the conclusion of the season I could see that most players were just as tired as they would have been at the end of any "normal" year. The uncertainties and restrictions that have come with the coronavirus pandemic have put major additional stresses on players, while the intense schedule that followed the restarting of the tours in August left many of them physically drained.
Tennis is a stressful sport by its very nature. Players are having to change and adapt almost every week of the year – to different cities and cultures, different hotels, different tournaments, different opponents, different playing surfaces, different balls. When so much is changing so often, players like to have familiar faces around them, even in normal circumstances. Coaches, hitting partners, physios, fitness trainers and loved ones provide much-needed stability in their lives.
Since the resumption of competition, however, tournaments have been restricting the numbers of people players can bring with them. Fewer people on-site may reduce the chances of infections spreading, but it only adds to the stresses on players, particularly those who are used to having large teams around them. It might mean a player is unable to bring a hitting partner, a fitness coach or even a family member with them to tournaments.
The whole business of regular Covid testing has also been very stressful for players. Waiting for test results, not only for yourself but also for those around you, is an anxious time. One positive test for anyone in your entourage can lead to your being excluded from an event. If that happens at a Grand Slam tournament, particularly in a year when the schedules have been so compressed, that one positive test could wreck your year.
---
"I could see that most players were just as tired as they would have been at the end of any 'normal' year"
---
At the US Open, for example, Benoit Paire was required to self-isolate for 10 days and was withdrawn from the tournament before it began after testing positive for the virus. Players who had been in contact with him had restrictions placed on their movement and one of them, Kristina Mladenovic, was withdrawn from the doubles competition.
Safety rules have changed from one tournament to the next, adding to the uncertainty, while some players inevitably have doubts about the accuracy of the Covid tests. Paire, having tested positive in New York, then went to Rome, where he tested negative, and then to Hamburg, where he tested positive (and was allowed to play).
It must be very hard to take when you have not been able to play anywhere for six months and you then have your chance to compete again taken away from you. Nor does it end there, because if you have to go into quarantine at one tournament you can't prepare properly for your next one. Paire played five tournaments after his New York experience and won only one match.
The stresses on players were compounded by the busy schedules after this year's resumption. Two Grand Slam tournaments, on different surfaces, were played almost back-to-back and for the men in particular there were many tournaments crammed into the last three months of the season. No wonder many of them looked physically exhausted by the end of it.
It also meant that the mental pressures on players to perform at their best each week were higher than ever. Many players played more tournaments over a shorter period of time than they would normally have done, because they wanted to take the chance to improve their ranking points totals while they could.
In any other season a player might have had poor results in, say, March and April, but they still had time to have a good season by playing well over the rest of the year. In 2020 that was impossible. If you had a bad two or three months it spoiled your whole year. For the women it has been especially difficult because there were only two tournaments on the WTA tour after the French Open.
---
"It must be very hard when you have not been able to play for six months and you then have your chance to compete again taken away from you"
---
Having said all that, the difficulties faced by those players who compete below tour level have been even greater. Tennis players are not like footballers or basketball players, who are paid by their teams, whether or not they are playing. If tennis players do not play tournaments, they simply do not earn any money.
When tournaments were stopped in March, most lower-ranked players had no money to fall back on because prize money at that level is so poor anyway. This is a structural problem in tennis that has never been properly addressed. Prize money is so low for players ranked outside the world's top 100 that the vast majority of them, even in a normal year, have to find other ways to survive, whether it is supplementing their income with other work or being supported by their family.
I believe we have to find a way of distributing the money in tennis better. I totally understand that the very best players need to earn a lot more than the rest, but I believe there is enough money in the sport for more than just the top 100 men and women players to make a decent living from it.
When I wrote an open letter to the tennis community earlier this year I wanted everyone to appreciate how bad the situation is for players competing at the lower levels. I was glad that the wealthier national federations and the international governing bodies made some efforts to help those players during the shutdown, but it hasn't been enough. I know good players who have had to work as pizza delivery drivers this year just to make ends meet – and they might have been among the lucky ones in that they did at least find some other work.
I believe it is the responsibility of the international governing bodies to support the whole ecosystem of tennis and to help people survive in the current extreme circumstances. I'm not talking only about players. All those coaches, physios and fitness trainers who work for individual players have been struggling too. If their players are not able to earn money, nor will they.
I understand how difficult this situation is for the governing bodies and for the sport at all levels. Tournaments have three main sources of income and all have dropped sharply this year: ticket sales have been almost non-existent, sponsors have been very hard to find and the price of broadcast rights has plummeted. These are tough times for everyone.
An uncertain future still lies ahead of us and we can only hope for better days in 2021.
Patrick Mouratoglou is the coach of Serena Williams and founder and president of the Mouratoglou Tennis Academy in the south of France
---