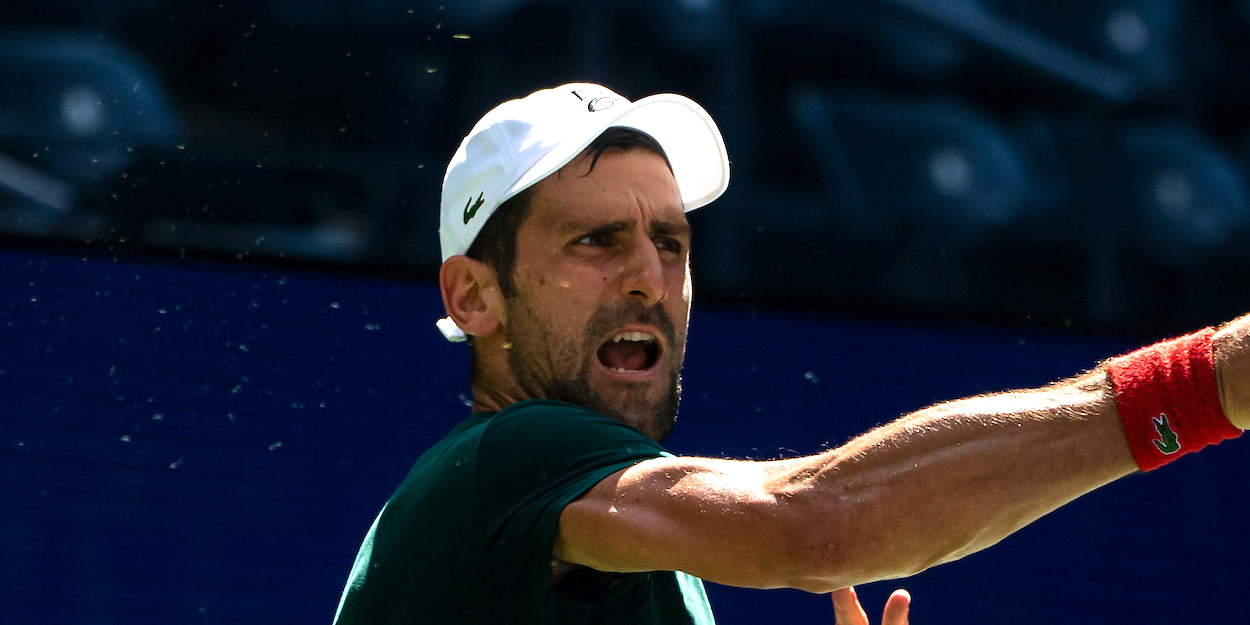 'Good for Novak Djokovic to suffer', explains former world number two
A two-time major finalist believes "suffering a little bit" will help Novak Djokovic in his quest for history at the 2021 US Open. 
Alex Corretja – twice a runner-up at Roland Garros – was impressed with the Serbian's performance in his opening round four-set win over Holger Rune.
The 34-year-old will face world number 121 Tallon Griekspoor – conqueror of Jan-Lennard Struff – in the second round at Flushing Meadows.
World number one Djokovic is aiming to win a men's record 21st major title and complete a 2021 Calendar Grand Slam with victory in New York.
"You are out there, such a big court, they start chanting – whatever. Maybe you get a little bit confused. But the important thing his, he said – 'Well, I deal with that pressure or that atmosphere before'," the Spaniard told Eurosport.
"So, [he] pretty much knows that sometimes – and especially when you are the top favourite – that people like to see more games, you know more sets. So, I think it was sort of like that situation when he lost the second set and Rune was like all fired up.
"But then, Novak calmed down and then just played absolutely great. So, I was quite happy with the performance. Even if he lost a set, I think it was also good for him to just suffer a little bit in the beginning.
"I was actually thinking that he (Djokovic) would face Struff, and he lost – the German guy. So a big effort from the Dutch (Griekspoor) to get through – five sets.
"But I think for Novak, it was good to get away from the first round, you know – never easy. He hasn't played here in the hard court season in the States after the Olympics.
"He played like a junior guy, all the pressure for him with the 21st Grand Slam – is he going to make it or not? So, I think the second round should be – not easy in a way of winning – but more of a feeling going into the court."