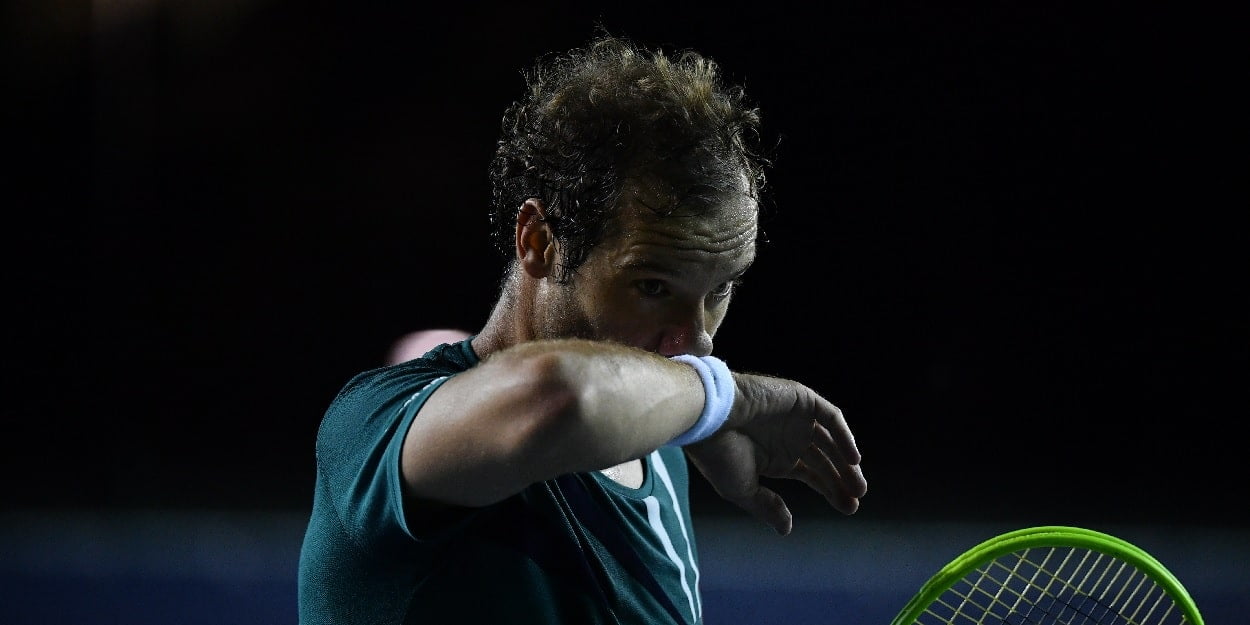 Gasquet shines on Thiem's UTS debut
Day three of Patrick Mouratoglou's Ultimate Tennis Showdown concluded with a blockbuster encounter between Dominic Thiem and Richard Gasquet. Thiem had been otherwise engaged with Novak Djokovic's Adria Tour last weekend and so missed the opening two rounds of competition (Elliot Benchetrit stood in and compiled a 1-1 record) but the highest ranked player in tournament started off in the South of France against an inspired opponent in Gasquet, who played a number of dazzling shots en route to a 3-1 victory.
The match stayed on serve through the opening four points, until Thiem struck a forehand long to give Gasquet the first small advantage. After a number of lengthy rallies, Gasquet built up a three-point cushion at 6-3 but Thiem refused to fall away. At 8-6 down, the Austrian used his 'x3 Winner' card but to no avail. Gasquet responded in kind by using his own card and a tight passing shot at the net allowed him to push ahead to 12-8 with just 90 seconds to play. Thiem used his '-1 Serve' card in a last-ditch attempt to salvage the quarter but Gasquet held firm and took the opener 16-10.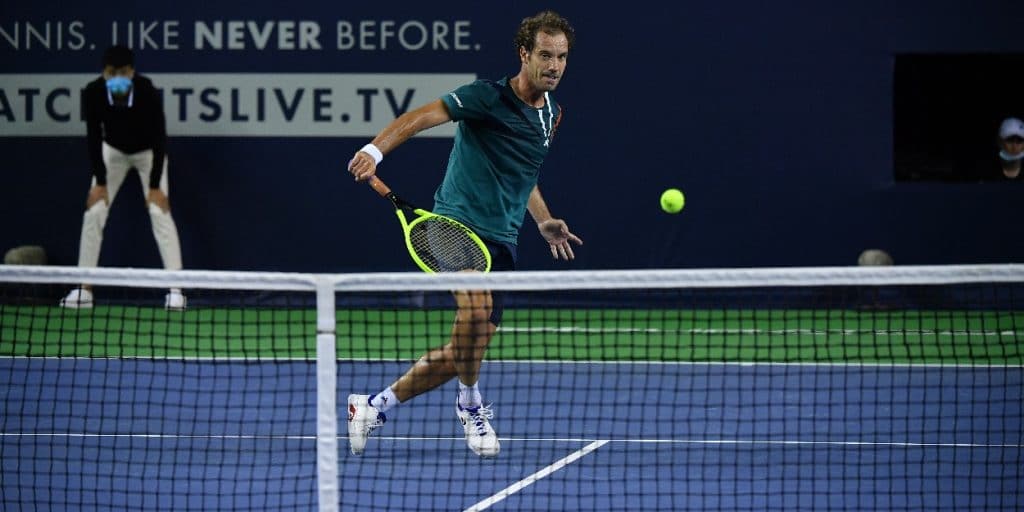 As was the case in the first quarter, the second began as a closely contested affair and it was Gasquet again who found the first breakthrough, hitting a trademark backhand down the line to lead 6-2. Thiem then chose to utilise his '-1 Serve' card and it worked to perfection as he won the next two points, the first of which came from a Gasquet fault. Fired up, however, the Frenchman then hit another sizzling backhand winner and reclaimed his four-point cushion at 8-4.
At 8-6, Gasquet hit a huge cross-court forehand winner to make the most of his 'x3 Winner' card, but then followed that up with a disappointing double fault. Thiem then found a three-point winner of his own to tighten the gap with just two minutes left to play but Gasquet refused to be beaten, holding his remaining service points to win 15-12 and take a 2-0 lead.
In the third it was Gasquet once more taking the early lead, forging ahead 6-2 in the opening minutes. A forehand into the net at 6-3 was a rare unforced error from the French world no. 50 but it was only a slight blip as he powered on to a 9-5 lead at the half way point. Thiem hit a couple of spectacular winners to close the gap slightly and a huge ace when his 'x3 Winner' card was left him just two points behind at 12-10. Gasquet, however, was far too consistent, especially on his own serve, and took the quarter 16-12 to give himself an unassailable 3-0 lead.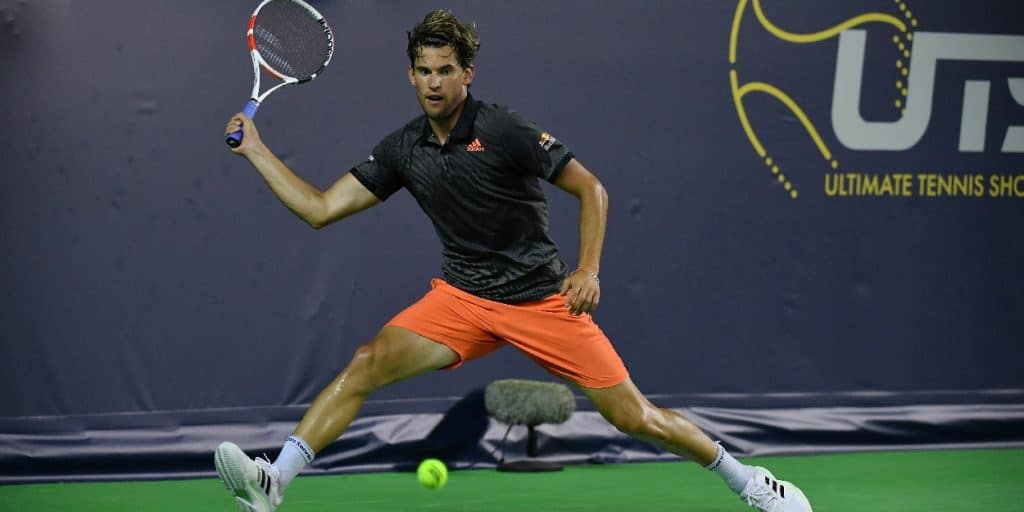 The UTS format requires dead quarters to be played so that if there is a tie for wins/losses on the final league table the percentage of quarters won/lost can be used to determine the standings. Thiem, looking to salvage his averages and some pride, again fell behind early on but from 4-1 down he clawed his way back to 4-4. At 6-apiece, Thiem used his '-1 Serve' card but only managed the split the next two points.
Leading 10-8, Thiem played his 'x3 Winner' card and found an ace at the second attempt. Gasquet then used his own but to no avail as Thiem stood at 14-10 with two and a half minutes to play. Gasquet held his serve to fight back to 15-13 down and then used his 'Steal Serve'. He won the first with a well-timed dropshot but with a chance to level the quarter he faltered and Thiem avoided the whitewash by claiming the quarter 17-14.
Earlier in the evening, Feliciano Lopez came through a surprising 4-0 winner against Matteo Berrettini, meaning that at the end of three rounds Tsitspas is the only player with a 3-0 match win record. The order of play for Sunday is as follows (all times BST):
15:00 Popyrin v Moutet
16:15 Paire v Berrettini
17:30 Brown v Gasquet
— Break —
20:00 Lopez v Goffin
21:15 Thiem v Tsitsipas