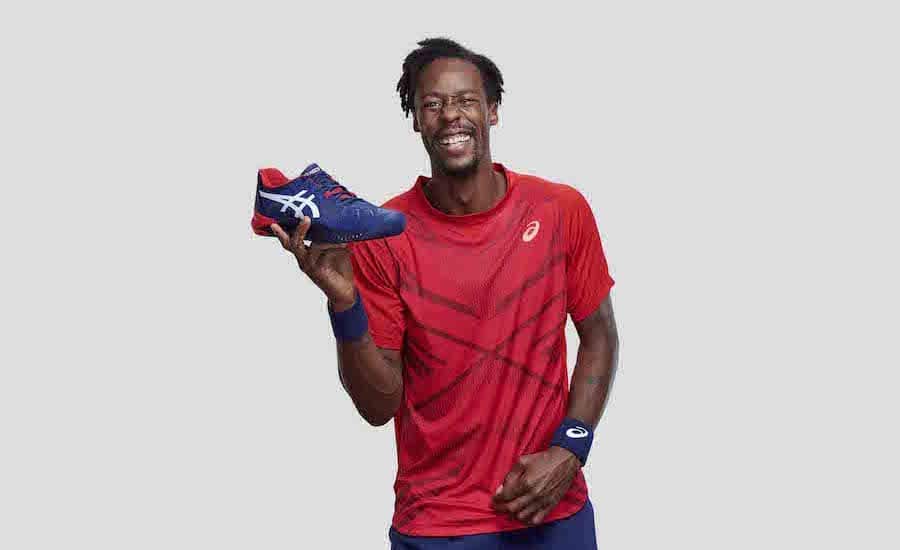 Gael Monfils jumps at the chance to help develop the latest ASICS shoe
Enigmatic and energetic French star Gael Monfils has added his experience and expertise into helping renowned high performance athletic footwear brand ASICS develop the latest version of their highly acclaimed shoe, the GEL-RESOLUTION 8
Gael Monfils is renowned for his athletic ability on the tennis court so it's no surprise that ASICS decided to closely consult with him when developing the latest version of their GEL-RESOLUTION tennis shoe.
Monfils has said, "Shoes are very important, I need to trust them and the first thing I look for in tennis shoes is stability – stability and comfort
"It's no secret that I am an extreme mover on the court, and with these shoes I feel confident and balanced to return any shot. I've been putting GEL-RESOLUTION 8 to the test and the stability and grip is unreal, no doubt ASICS has exceeded my expectations again."
View this post on Instagram
ASICS are renowned for the scientific approach they take to every item they manufacture which is underpinned by the research that comes out of their own research facility, the ASICS Institute of Sports Science. The GEL-RESOLUTION 8 includes both the DYNAWALL and the DYNAWRAP technologies for reinforced flexibility and increased braking force.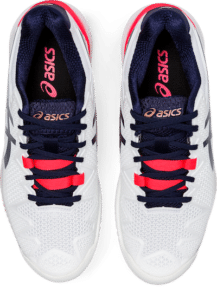 Tatsuya Ishikawa, Lead Researcher with the ISS Footwear Function Development Team added, "Ultimately the GEL-RESOLUTION 8 tennis shoe reflects ASICS' commitment to understanding the mechanics of tennis. In contrast to running, which is principally about moving in straight lines, tennis involves a lot of different movements. It's our job to focus on those, and every new release takes that to the next level. We've been selling tennis shoes since 1952, and as playing styles have evolved and become more physical––from the pro ranks right down to youth tennis––our shoes have adapted to meet those requirements.
"With tennis shoes, the ultimate goal is to give the wearer more time," adds Isamu Ochi, General Manager of ASICS CPS Footwear Division's Product Management Department. "That means the time to make that crucial return, prepare for the next shot, seize the upper hand and put your opponent on the back foot. Being able to stop and change direction quickly is vital to that, which is where our new GEL-RESOLUTION™ 8 model comes in."
tennishead readers will soon be able to enjoy a full play test and review of the new shoe so keep an eye on our Gear section for more news.
The GEL-RESOLUTION 8 can be purchased now at ASICS.com
Keep up to date with all the action at our tennis news section. Win amazing tennis prizes by entering our competitions. Learn more about your favourite players including Roger Federer, Rafa Nadal and Novak Djokovic. Check out the latest kit in our tennis gear reviews. Receive regular updates with our legendary newsletter or read in depth features with stunning photography in tennishead magazine. Can't visit the tournaments you love? Check out our guide on how to watch tennis on TV. Don't miss a thing with our Live Scores service. Follow tennishead on social media at Facebook, Twitter, Instagram & YouTube